60-vehicle pileup on slippery Kennedy Expressway in Chicago, over a dozen sent to hospitals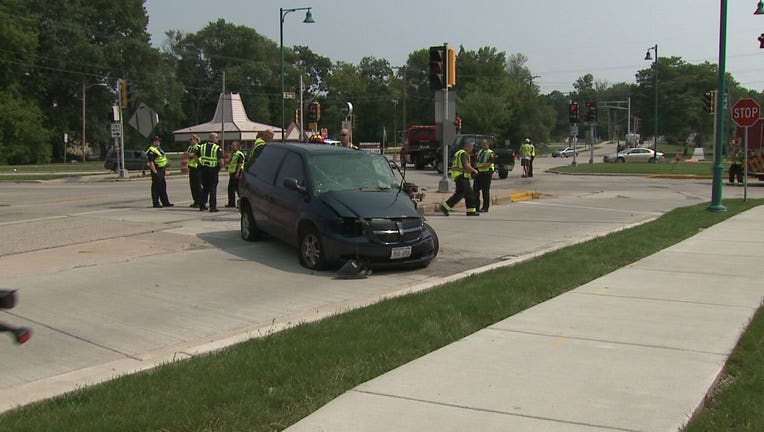 CHICAGO -- Nearly 60 vehicles crashed in a massive pileup Wednesday morning on a snowy Kennedy Expressway near North Avenue, sending over a dozen people to hospitals with injuries that were not life-threatening, according to the Chicago Fire Department.

Inbound and outbound lanes of the expressway were opened by 8:15 a.m., city officials said, while Illinois State Police reported dozens of additional crashes on Chicago-area expressways that are "covered in sheets of ice."




The pileup happened about 5:45 a.m. in the inbound lanes near North Avenue, fire officials said.

Fourteen people were taken to hospitals including St. Mary and Elizabeth Medical Center, St Joseph Hospital and Northwestern Memorial Hospital, fire officials said. All but one of the injuries were "minor," while the other was considered to be in fair-to-serious condition.

Thirty-two other people involved in the crash declined to be taken to hospitals.

"Numerous accidents still be reported due to low traction around the city," the fire department said on Twitter. "Do not use Kennedy at this time. Be aware of low traction on all expressways and some surface streets."

Light snow began falling in Chicago after midnight, with a total nighttime accumulation of less than a half inch, according to the National Weather Service.

Along with snow, temperatures dropped into the 20s and 30s overnight, contributing to slick roads and icy conditions, the weather service said.