59-year-old man in custody following 3-hour standoff in Pleasant Prairie


PLEASANT PRAIRIE -- A 59-year-old Pleasant Prairie man was taken into custody Monday night, Dec. 17 after a three-hour standoff at his home near 48th Avenue and 85th Street.

According to police, at approximately 7:15 p.m., residents in the area called police and reported that a neighbor had fired a weapon outside of his home multiple times and retreated back into his house.

Police responded and set up perimeter to contain the individual and the incident.

The Kenosha County Tactical Response Team was notified and responded with tactical personnel and negotiators.

As the Tactical Response Team approached the house, a shot could be heard from inside the home.  The lone occupant of the dwelling then exited the home, verbal commands were given by officers and the man failed to follow those commands and was struck with a "less lethal impact round" and then safely taken into custody.




FOX6 viewers said Kenosha County officials issued a recorded message that asked that people "shelter in place" -- telling residents to stay indoors, and put their outdoor lights on.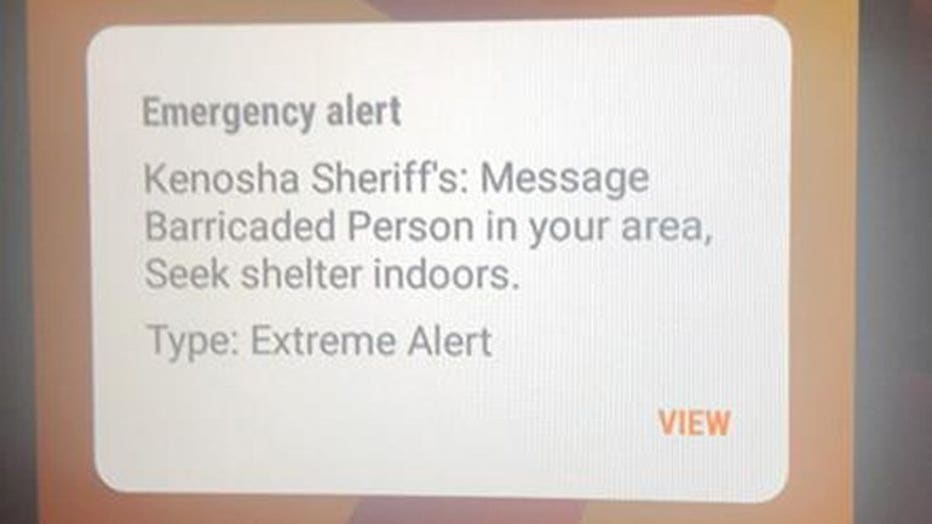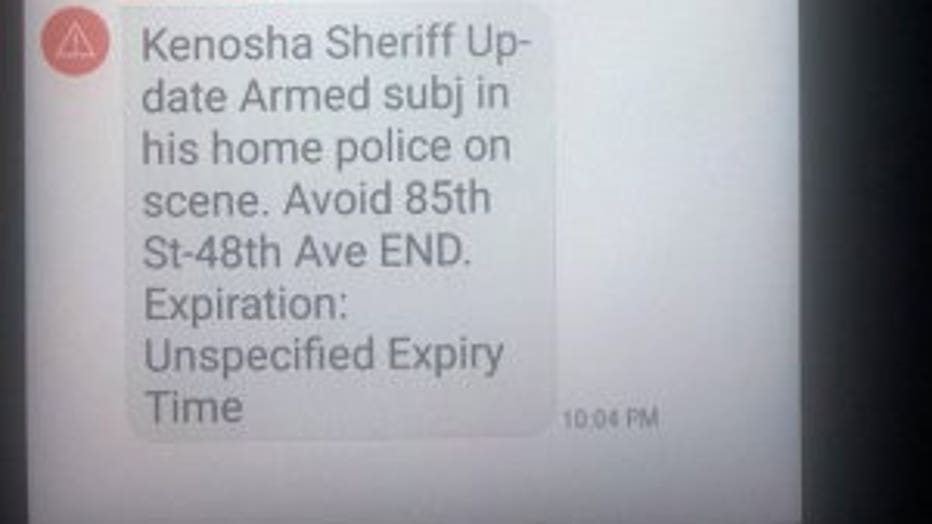 The suspect was treated and released from the hospital -- and was taken into police custody -- taken to the Kenosha County Jail to await his initial court appearance.

Around 10:30 p.m. sheriff's officials sent out another alert, indicating the suspect was taken into custody.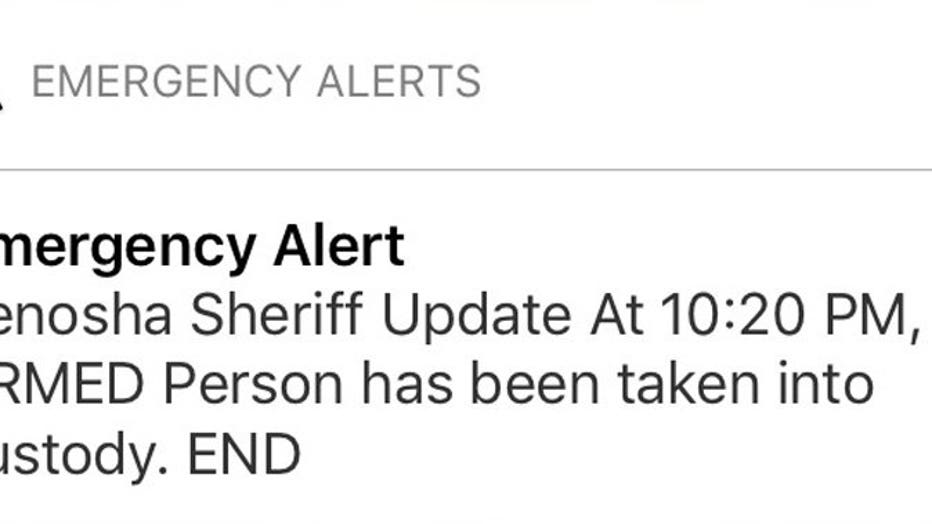 No officers or citizens were injured.