58,307 names: Moving Wall leaves lasting impact on Vietnam veterans in Germantown


GERMANTOWN -- On a beautiful day in Washington County, hundreds of visitors took a moment out of their Labor Day on Monday, September 5th to pay their respects to Vietnam veterans.

"To know that somebody that was drafted at the same time as he was isn't here," said Angie Loosen, alongside her father. "And to see the emotions out of them, is pretty moving."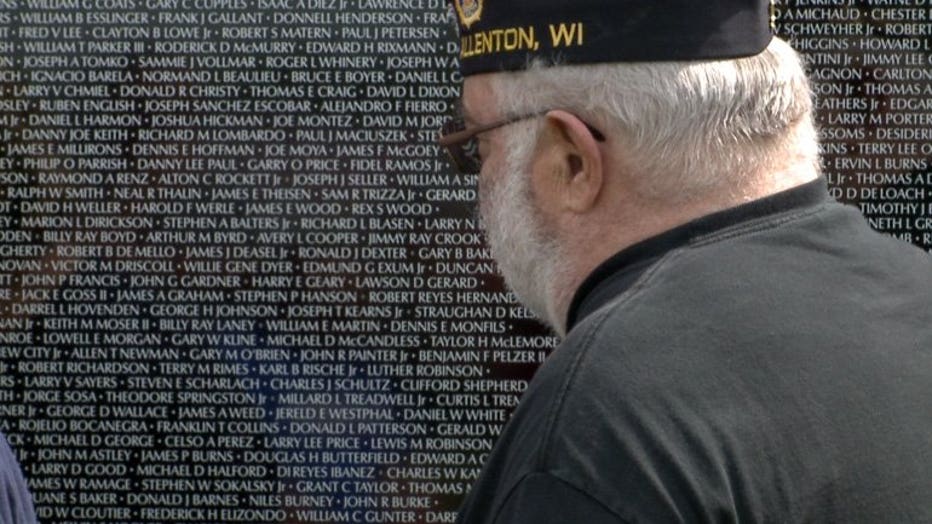 The Moving Wall is a half-size replica of the Vietnam Veterans Memorial. From Thursday, September 1st through Monday, September 5th, the traveling monument called Germantown home.

"It's 255 feet long," Vietnam veteran Dale Schuldt said. "And it's identical to the one in Washington."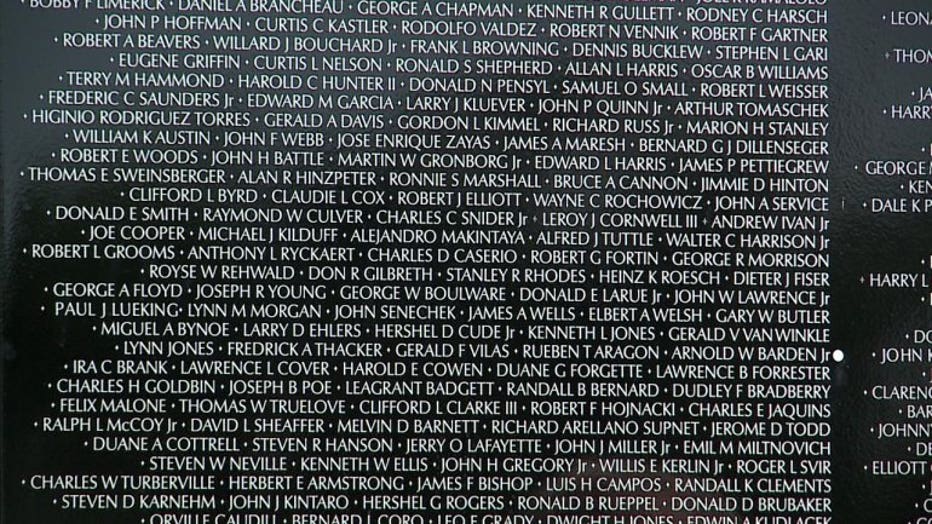 Traveling Vietnam Memorial Wall


Just like the original in D.C., the wall lists 58,307 names. 1,160 of those people were from Wisconsin, including 14 from Washington County specifically.

Organizers from American Legion Post 1 estimate more than 20,000 people visited the wall over its five days in Germantown.

For veterans, it represented healing.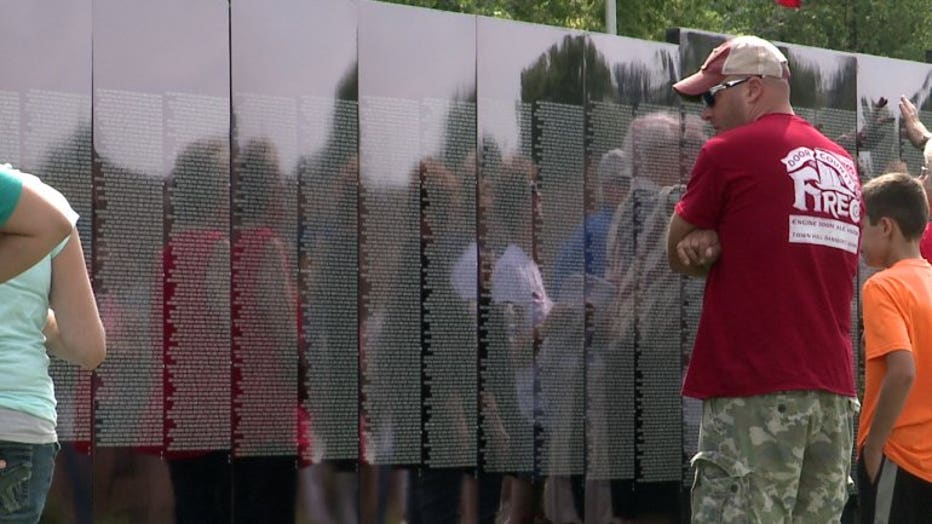 Traveling Vietnam Memorial Wall


"A lot of them are talking for the first time," James Heimann, another Vietnam veteran, said. "And we've had several that have broken down out here, with their memories."

For military families, it offered the chance to tie together generations.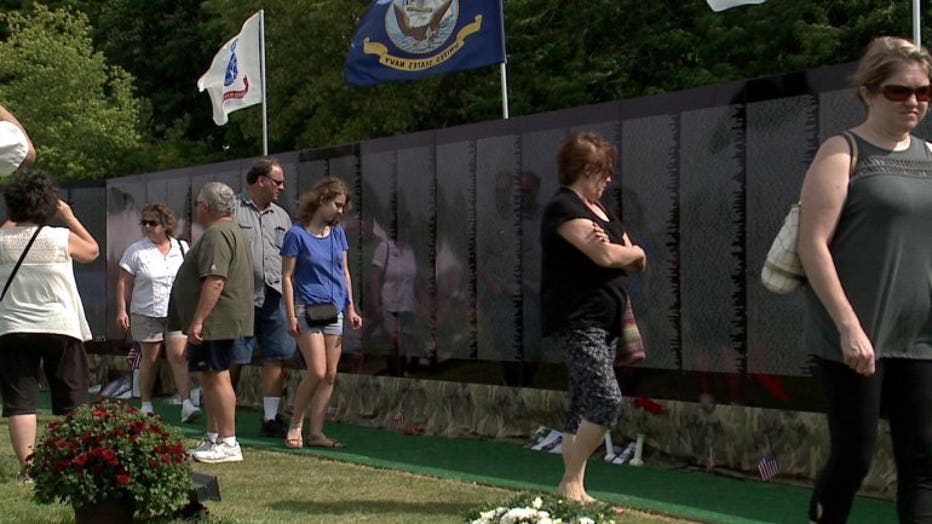 Traveling Vietnam Memorial Wall


"We've heard  as siblings and children of them," said Loosen, who was visiting with 14 other family members. "But to share it with our kids is even more special."

And for the many that experienced such a divisive time in our country's history, the Moving Wall offered solace.

"It's just wonderful to see how people are coming up to you and saying, 'Thank you for your service and welcome home,'" Schuldt said. "It's a big thing that we needed a long time ago but we're getting it now."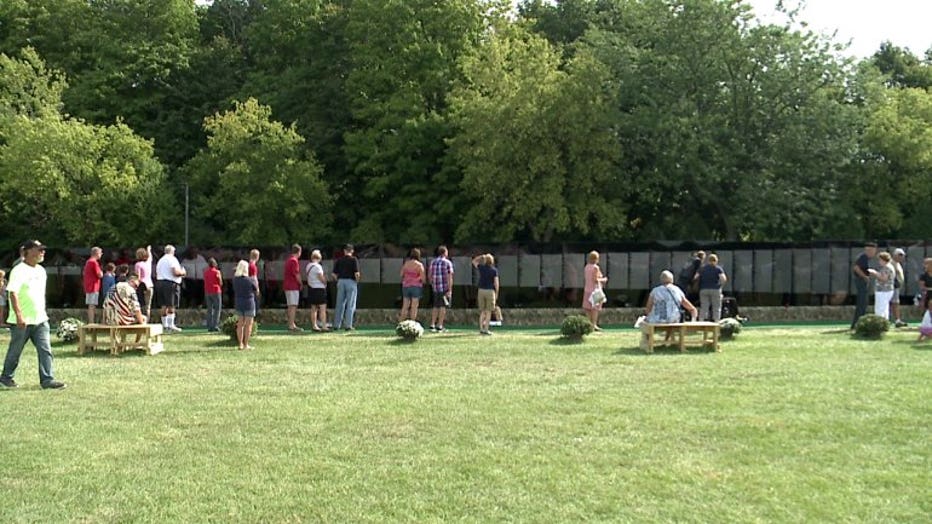 Traveling Vietnam Memorial Wall


The Moving Wall is headed to Utah next. But the American Legion members hope the impact will last long after it is gone. They are asking visitors to share stories, memories, photos, videos and more on their Facebook page, or by emailing tmwphotovideo@gmail.com.