57-year-old Milwaukee man sentenced to prison in 2013 robbery of Landmark Credit Union
WEST MILWAUKEE -- A 57-year-old Milwaukee man, accused of robbing the Landmark Credit Union in West Milwaukee back in November of 2013 has been sentenced in the case against him.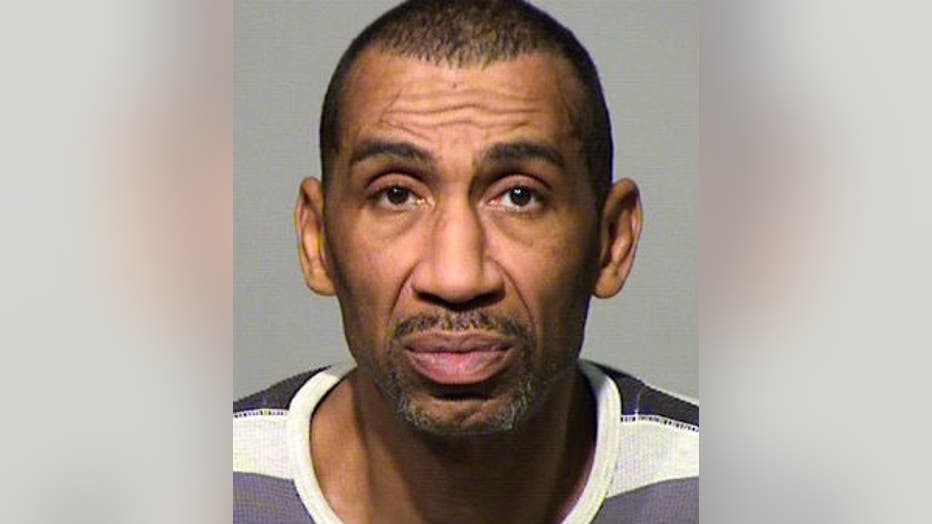 Jeffrey Scott was found guilty of a felony charge of robbery of a financial institution during a jury trial. This, after he pleaded not guilty to the charge.

Scott has been ordered to serve 14 years in prison, with credit for 548 days served. He is to serve five years of extended supervision.

He can have no contact with Landmark Credit Union, and has been ordered to pay $2,721 in restitution to the financial institution.

The robbery occurred on November 13th, 2013.

A criminal complaint in the case says officials spoke with a teller who told them Scott approached her window and repeated several times, "This is not a joke." He also said "This is a robbery. Give me all your 100s, 50s and 20s."

The teller told officials she began pulling money out of the drawer, and Scott said "No dye packs and no funny money," according to the complaint.

A total of $2,800 was taken from the credit union.

Police say Scott left a black bag on the counter top and the contents of the bag looked consistent with a bomb.

All bank employees were evacuated and the Bomb Squad was called in. The contents of the bag were intended to resemble a bomb, but were found to not be explosive.

The contents of the bag were determined to be cardboard, level, electrical tape, two pieces of wire, a 5″ LED flashlight and a watch with a putty substance.

Surveillance video and photos of the incident were released — and police received a tip call as to the whereabouts of the suspect, after the tip caller reportedly saw a report on the Landmark robbery on the news.

Officials headed out to the scene, and Scott was taken into custody.

Scott had a warrant for domestic violence battery while armed and a warrant for disorderly conduct.

When Scott was taken into custody, he was found to have a bag of Milwaukee's Best Ice, a bag with brown men's Hush Puppies shoes, a men's waist length coat, a red knit beanie style hat, a black nylon case with a birthday card and a case that contained a device that appeared to be fashioned in a manner to give the representation that it was an explosive device, according to the complaint.

The birthday card said "Happy 70th" on the outside, and on the inside said "This is a robbery. No dye packs. No alarm calls. No explosion. 100s, 50s, 20s, 10s only or we die today," police say.