$50K grant awarded to Beerline Trail Neighborhood Development Project in Milwaukee


MILWAUKEE -- The National Endowment for the Arts (NEA) awarded a $50,000 Our Town grant on Thursday, May 10 to the Beerline Trail Neighborhood Development Project in the city's Riverwest Area.

A news release says the grant will be used to support ongoing development along the Beerline Trail, a former railway, running diagonally from the intersection of Burleigh and Bremen Streets to the northwest past Capitol Drive. Project activities along the trail will include temporary and seasonal activation of public space.

Development of the park is being lead by the City of Milwaukee's Department of Public Works in collaboration with a local team of art, design and neighbor engagement leaders, the Greater Milwaukee Committee and neighborhood associations.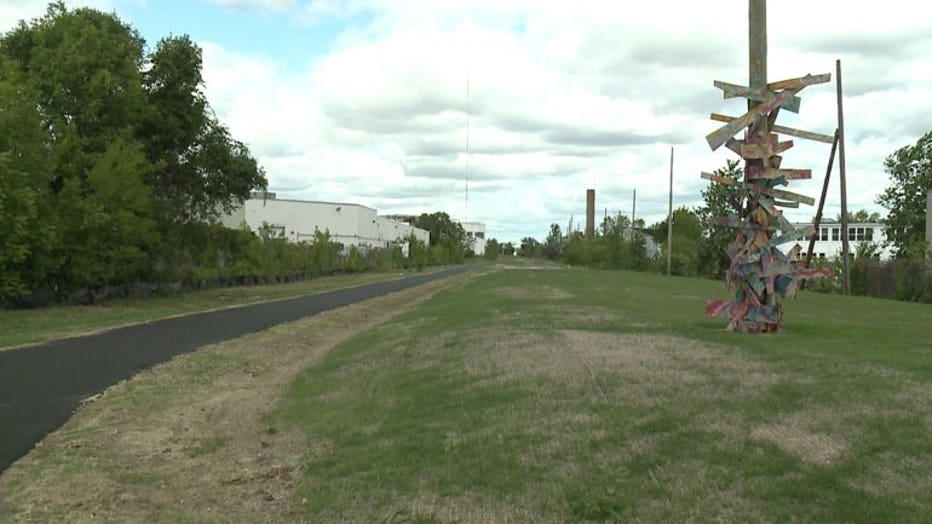 Hood Design Studios, led by Walter Hood, has been retained to create a new linear park within the Beerline Trail Neighborhood Development Project.
Funding for initial stages of the Beerline Trail project was made available through the Kresge Foundation, a $3.6 billion private, national foundation focused on expanding opportunities in America's cities through grant-making and social investing in arts and culture, education, environment, health, human services and community development.

The Our Town grant is one of 60 awards announced by the NEA with the goal of helping people celebrate the arts wherever they are.

The City of Milwaukee received a $150,000 grant from NEA Our Town in 2017 for "Gathering Art, Stories and Place" at the recently opened Milwaukee Public Library Mitchell Street Branch, in collaboration with Artists Working in Education, Inc.