$500 reward offered: Fallen officer's hat stolen from Hartford Police Department display case


HARTFORD -- Hartford police are investigating after a fallen officer's hat was stolen from a display case at their police department lobby. A $500 reward is being offered for information leading to the arrest of the individual(s) responsible.

According to police, on August 30th at approximately 5:00 p.m. officers noticed that the uniform hat belonging to Hartford Marshal Leonard Scherger had been removed from a display case.

Police say video of the lobby area was checked through early July but no suspects could be identified.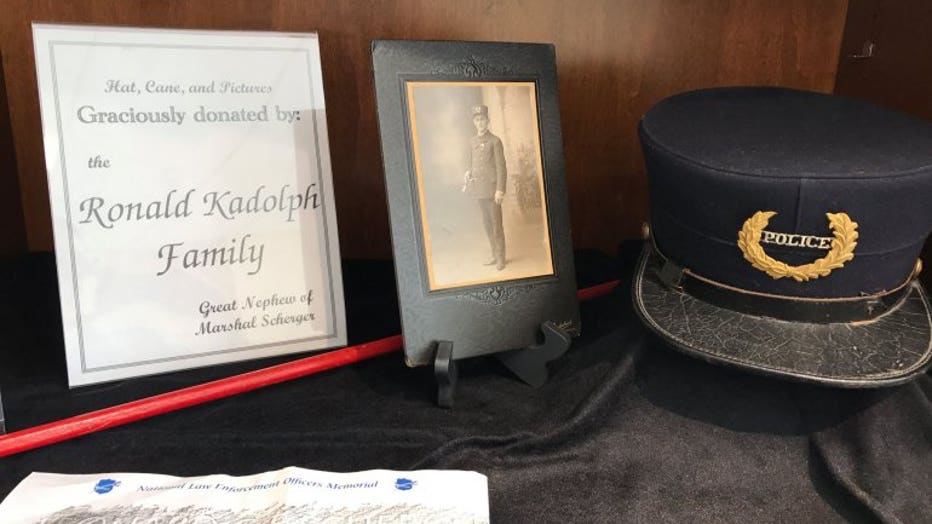 The investigation revealed that a locking mechanism had been improperly installed that allowed the locked display case to be forcibly opened and re-secured without damaging the case. This appears to have been the manner that the suspect(s) entered the case and removed the item.

This defect, as well as other enhanced security measures, has been addressed since that time.

The uniform hat belonged to Marshall Scherger. Marshal Scherger was killed in the line of duty on May 27, 1904. His uniform hat was donated for display in the cases at his namesake Scherger Hall by his family in 2013. Other items belonging to Marshall Scherger displayed in the case were left undisturbed.

Police are asking for anyone with knowledge of the suspect(s) that committed this offense or with regard to the current location of the hat to contact the Hartford Police Department at 262-673-2600. Callers can also remain anonymous by calling the Washington County Law Enforcement Tip Program at 800-232-0594.