500-pound sturgeon found dead at Oregon lake is likely 60-70 years old
LAMATH FALLS, Ore. -- The Oregon Department of Fish and Wildlife (ODFW) has a pretty amazing fish tale to share. A nearly 10-foot long sturgeon was found dead near the Keno Dam at Klamath Lake Thursday, June 22nd.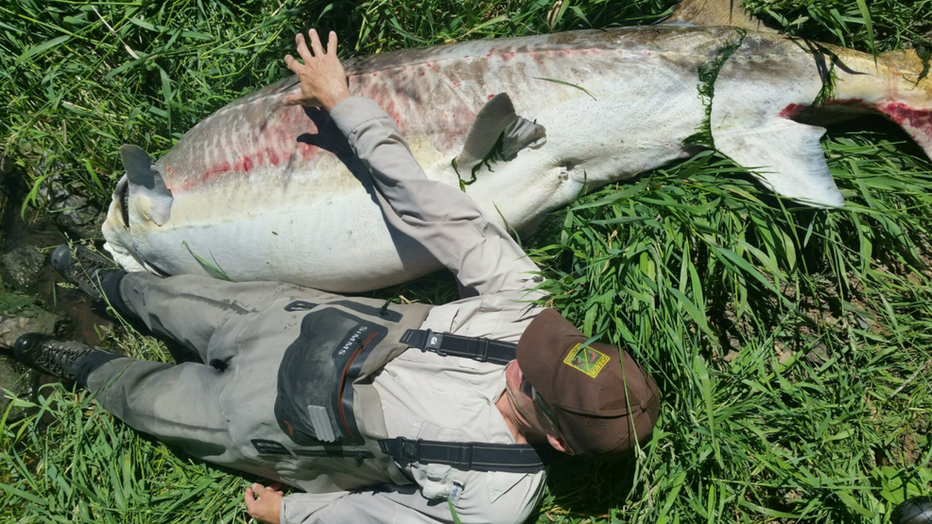 According to WLUK, wildlife officials say the fish was an estimated 500 pounds, and anywhere from 60-70 years old.




ODFW says the female sturgeon was likely one of 221 transplanted to the lake from the Columbia River in 1958. Officials say there is no evidence of spawning, so the fish is likely an original.