50 arrested after protests leave over a dozen businesses damaged in Milwaukee


MILWAUKEE -- Peaceful protests turned violent overnight in Milwaukee -- leaving over one dozen businesses damaged. At this time, approximately 50 people have been arrested in connection to these offenses.

Chief Alfonso Morales says the protests turned violent around 11:30 p.m. Friday, May 29.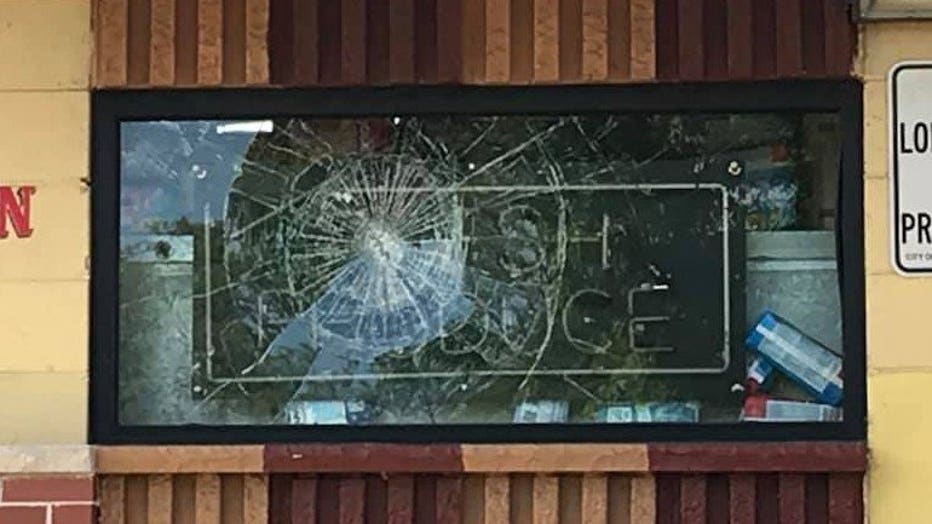 "The peaceful protests turned violent and instead of protesting in the honor of Mr. George Floyd and Mr. Joel Acevedo, many individuals, used this as an opportunity to damage property, destroy businesses, commit robbery, fire shots, and steal property for their personal gain," said Chief Morales.

A Milwaukee police officer suffered a gunshot injury during civil unrest near 2nd and Locust early Saturday, May 30. The incident happened around 3:30 a.m.

The officer is 38 years old and is a 4-year veteran of the Milwaukee Police Department. He was treated and released by a local hospital for minor injuries and is expected to survive.




"If you decide to protest, please do so peacefully. The Milwaukee Police Department will continue to protect our residents' right to assemble and freedom of speech; however, we will arrest those who victimize people and vandalize property," said Chief Morales.

Barrett on Saturday, May 30, issued a city-wide, emergency-order curfew in response to events that transpired overnight Friday into Saturday. The curfew will be in effect from 9 p.m. Saturday through 7 a.m. Sunday, May 31.

In the declaration, Barrett stated: "All persons shall cease vehicular and pedestrian travel on the public way, streets, sidewalks and highways and return to their homes, places of work or other convenient place. Government, social services and credentialed press acting in their official capacity are exempt from this order."

The Wisconsin National Guard has been called to the city to assist local law enforcement efforts.




PHOTO GALLERY