5 years probation for father convicted in case involving neglect of month-old boy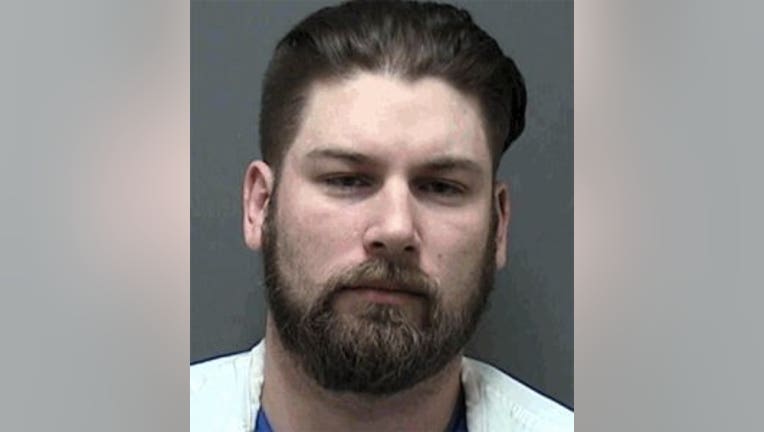 RACINE COUNTY -- A father convicted in a child neglect case out of Racine County has been sentenced to probation.

Gest Wangsness, 32, of Waukesha, in April pleaded no contest to one count of neglecting a child, consequence is great bodily harm, as party to a crime. A second charge, child abuse, intentionally causing great bodily harm, as party to a crime, was dismissed as a result of the plea deal.

In court on Monday, June 11, Wangsness was sentenced to serve five years probation.

As conditions of his probation, he must maintain absolute sobriety, consume no alcohol or controlled substances, is subject to random urine analyses and breathalyzers and he must participate in an alcohol and drug assessment and a mental health evaluation. He must also participate in parenting classes. He was given credit for time served from October 2016 through May 2017.

Charges were dismissed by prosecutors against Wangsness' alleged co-defendant in this case in May -- the baby's mother.

According to the criminal complaint, investigators were dispatched to Children's Hospital of Wisconsin on Oct. 31, 2016 to investigate a report of possible child abuse. A month-old boy apparently had "fractures to the skull and bleeding on the brain." He had originally been brought to Wheaton Franciscan Hospital in Racine -- before medical staff there advised that he be taken to Children's Hospital.

The complaint indicates the mother had taken the child "to Wheaton Franciscan ER two weeks prior for damage to the frenulum. The incident was never reported to police." A doctor indicated "the incident should have been called into police because that was a form of child abuse."

"I'm really shocked and I'm really sad," said David Standiford, neighbor.

Neighbors said they don't know the couple well, but knew they had recently had a child.

"I saw the balloons and I knew a baby was born," said Standiford.

Investigators spoke separately with Wangsness and the baby's mother. The complaint says the mother said she "had been a stay-at-home parent with (the child) since he was born." She "advised that she is a recovered addict of heroin." She said she has been clean since October 2013 -- and "was on parole for OWI."

She was advised, the complaint says, that the baby boy "had four fractures to his skull, a broken sixth rib, two broken bones on his right leg and a broken bone on his left leg." Investigators told her the injuries came from abuse, according to medical staff. She told investigators that "she did not do it."

When investigators spoke with Wangsness, he indicated "he plays with (the child) kind of rough sometimes." Wangsness said "he saw other male figures playing with their children by swinging them in the air and throwing them up in the air and catching them." He told investigators he was doing those actions "because he thought that was an appropriate behavior for father and son." During these times, the child apparently had fallen to the carpeted floor.  Wangsness said the child "fell on his butt and then landed on his back" but that he was "not crying or anything from the fall." Wangsness also told police he learned parenting skills from YouTube videos.

Both Wangsness and the mother denied injuring the child.