5-year-old "Officer Oliver" catches bad guys, delivers flowers to nursing home, gets his police badge!
LEAWOOD, Kansas -- He's an officer...and a gentleman -- at just five years old! It's been an exciting few months for Officer Oliver Davis!

The young boy spends his days and nights in uniform on his police motorcycle -- making sure his Leawood, Kansas neighborhood is safe.

Officer Oliver was interviewed by WDAF in Kansas City back in October.

"I am trying to look for bad guys. I have some handcuffs and I want to see if there is any bad guys I can handcuff," Officer Oliver said.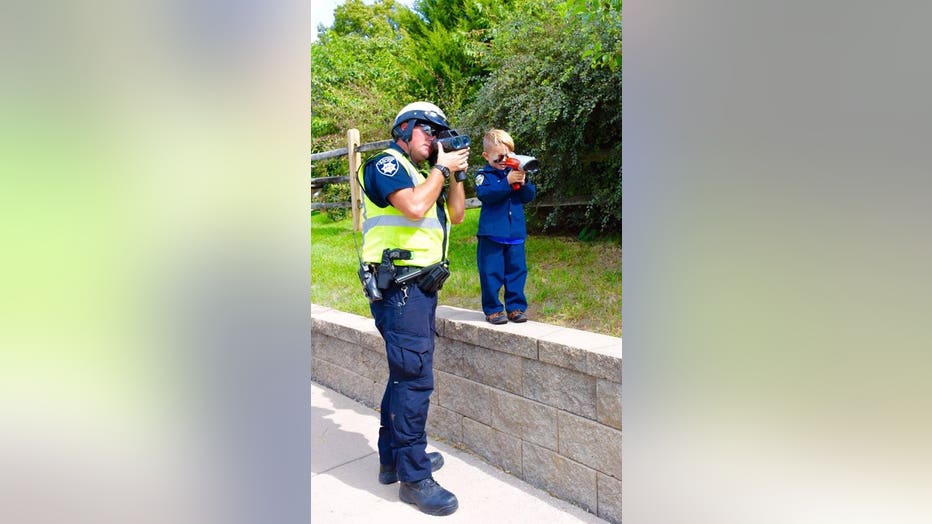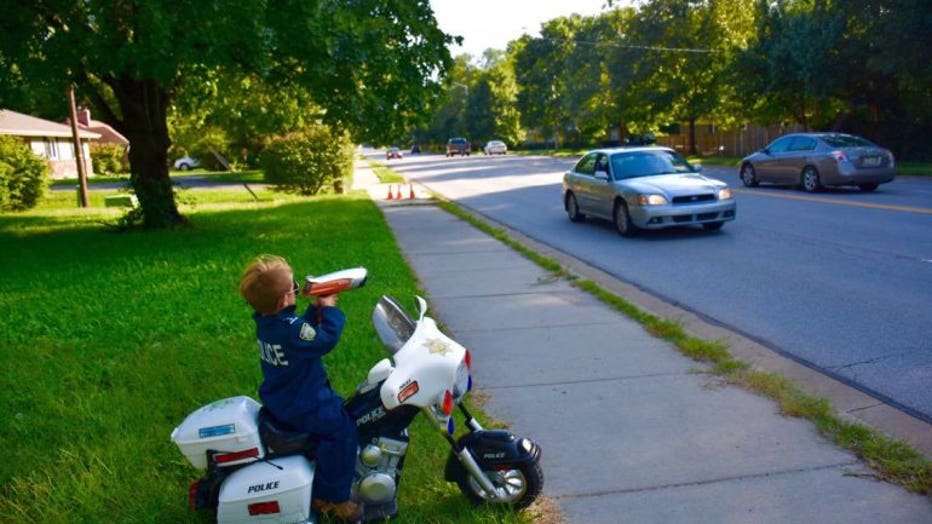 When he isn't busy looking for those bad guys, Officer Oliver uses a real radar gun to catch speeders in his neighborhood.

"Some days they are speeding. Today I only found one car speeding. I try to yell 'slow down,' but I can't because I keep forgetting to!" Officer Oliver said back in October.

Oliver said he's even pulled a few drivers over -- passing out "citations." The fine is stiff -- a kiss on the cheek!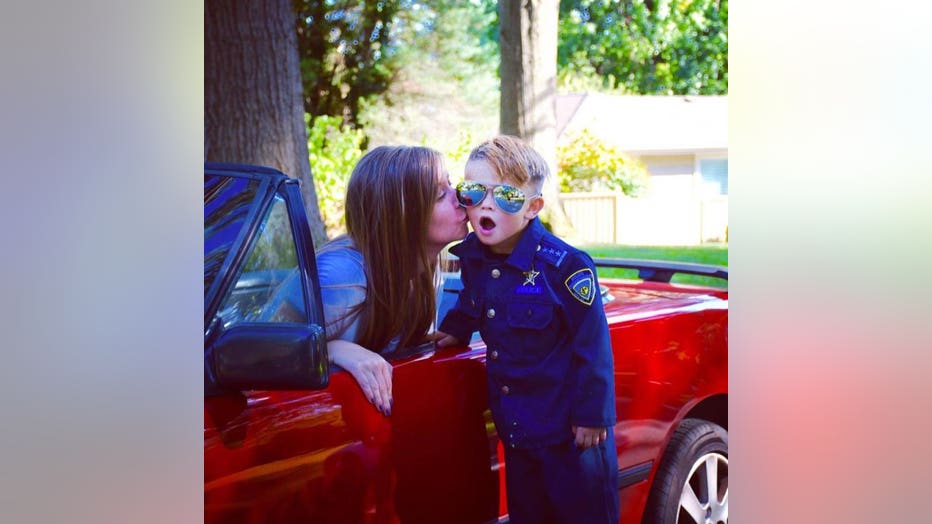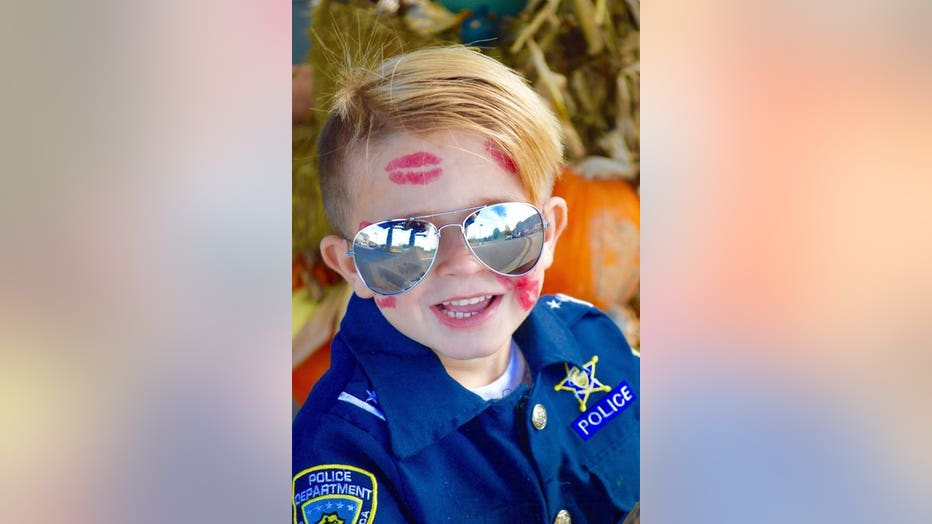 According to WDAF, Officer Oliver has wanted to be a police officer "since he was three," when a grown-up officer told him about bad guys, and showed him around a police car. He then asked for a police uniform for Christmas, and started wearing it out!

"We had to get more (uniforms) because he has to wear it to prep school. He wears it to the grocery store. They know him everywhere by his police uniform," his mother, Brandi Davis said.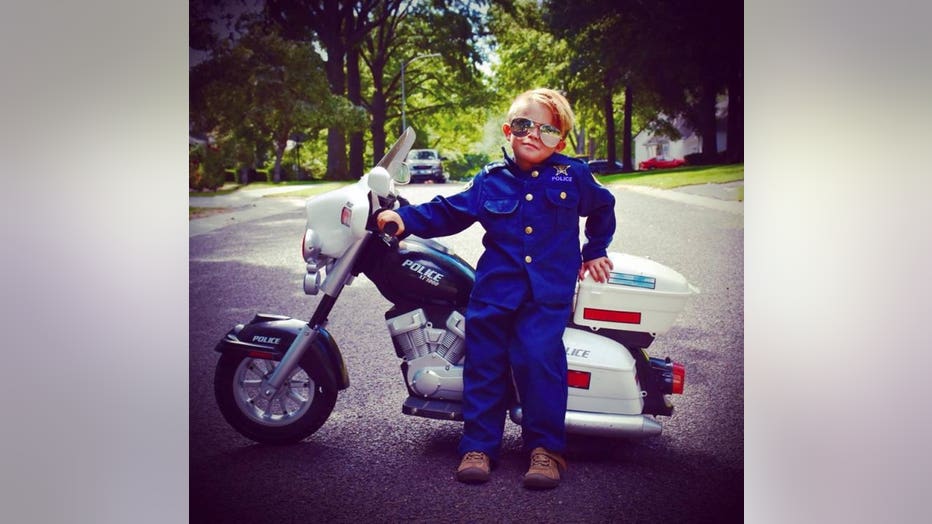 When it comes to policing, Officer Oliver is all business. Hours of training have helped him develop his skills. He's visited police departments in the Kansas City area to spend time with adult officers -- and he's learned a lot.

PHOTO GALLERY



Although Oliver believes he's a real officer, he's not done yet!

"I'm gonna still be a police officer when I grow up," Oliver said.

In November came NEW video of Officer Oliver -- and he continues to melt hearts!




Video posted to YouTube on November 11th shows Officer Oliver surprising nursing home residents with flowers!

According to WDAF, Officer Oliver's great grandfather lives in a nursing home and Oliver's favorite thing to do it talk to the other residents when he visits.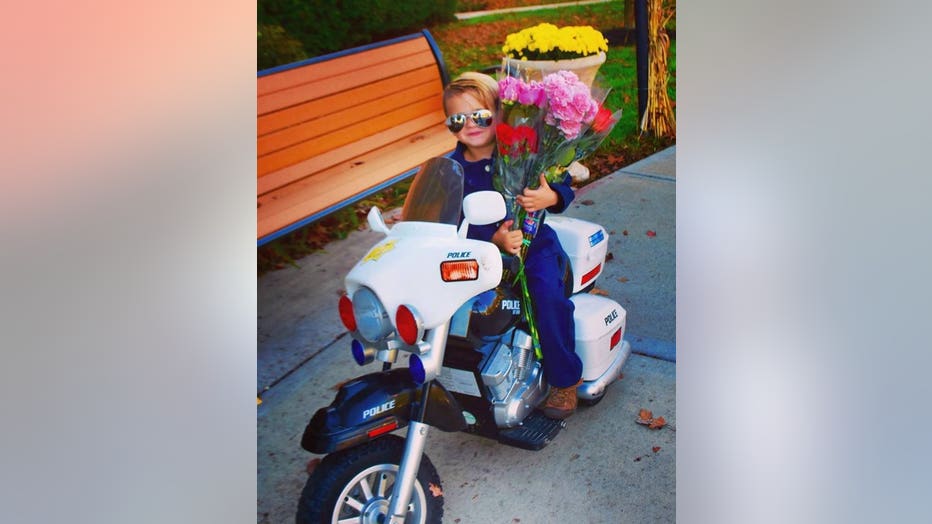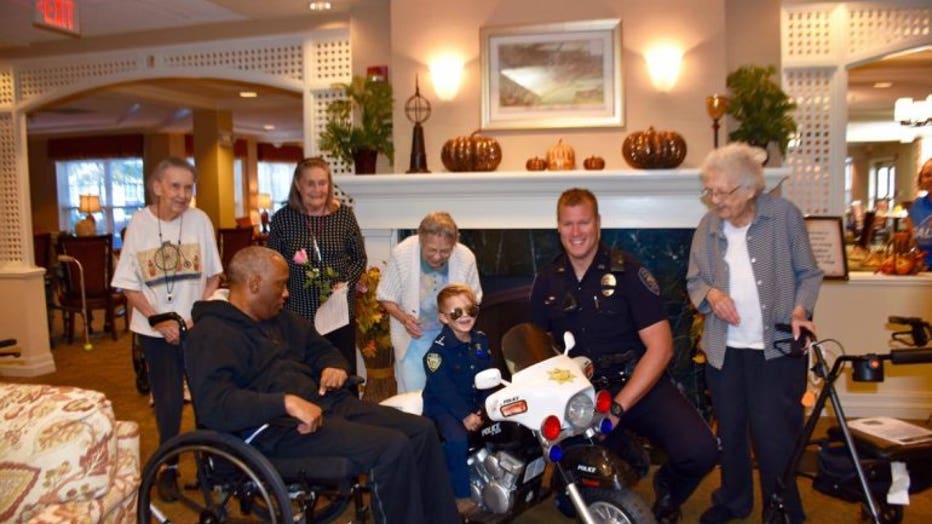 AND -- big news for this young officer: Oliver was recently given an honorary police badge from the Leawood Police Department for his work helping the police and caring for his community.