5-year-old diagnosed with rare cancer granted Make-A-Wish trip to San Diego Zoo


MILWAUKEE -- A 5-year-old boy diagnosed with a life-threatening disease had his wish granted on Friday, Nov. 2. Isaac Gilbertson is heading to the San Diego Zoo next week all thanks to Make-A-Wish Wisconsin. Before he goes, he needs to pack a bag and Macy's at Mayfair Mall stepped in to help.

Getting out of a stretch limo, Isaac and his family were in for one heck of a surprise. People packed Macy's and cheered on Isaac and his family when he arrived.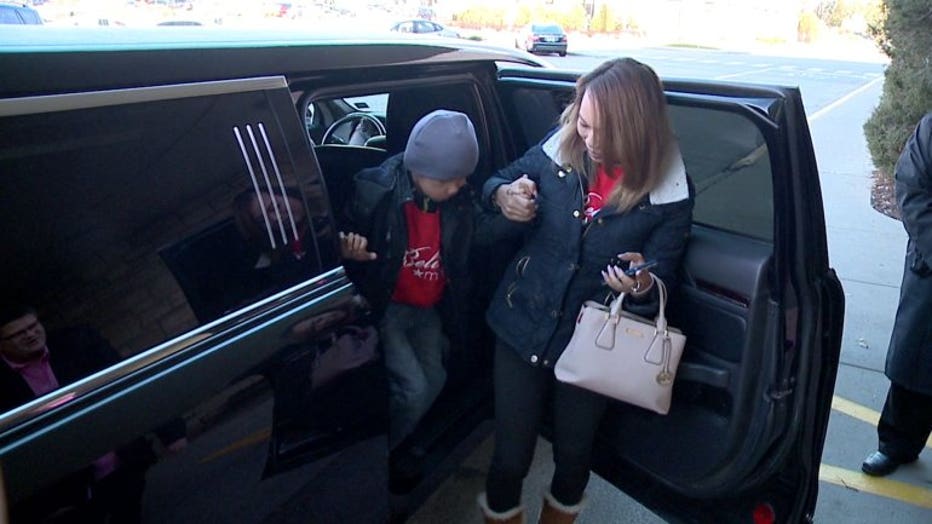 Instead of just giving Isaac gifts, he got to go on a scavenger hunt.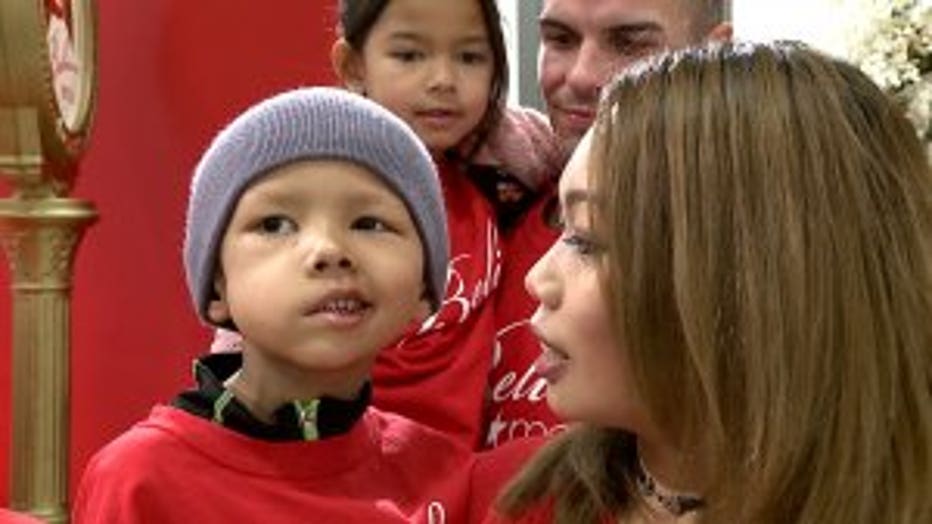 "Isaac is five years old. Very enthusiastic," said Ann Gilbertson, Isaac's mother.

Isaac's mother, Ann, guided her son through the store set up for the unique gift. Diagnosed earlier this year with angiosarcoma, a rare type of cancer, 2018 has been tough on them.

"Everything has been very hectic since his diagnosis. We've gone through in and out of the hospital and surgeries," said Ann Gilbertson. "I'm glad that we can take this break and celebrate Isaac."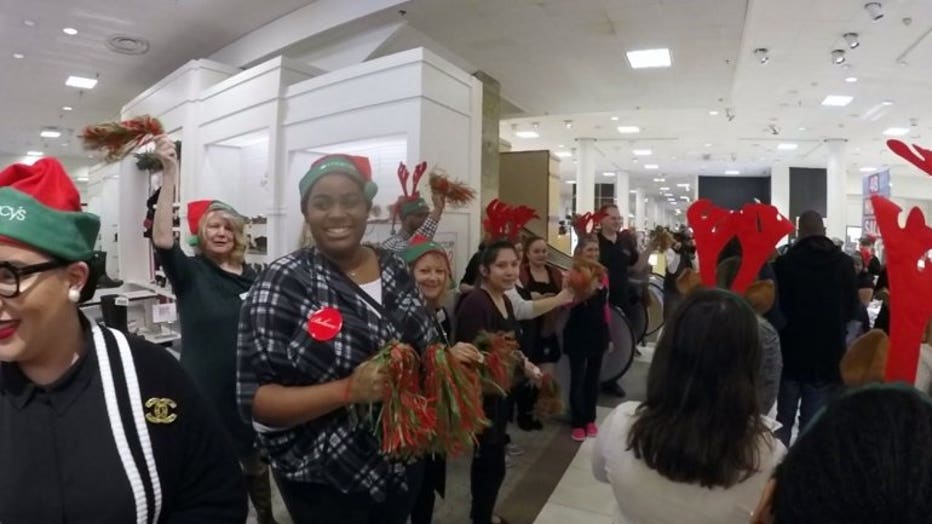 On Friday, Isaac -- a person whose been dealt a lot in his five years of living -- was just a kid having fun in a store making crafts while on a scavenger hunt.

The Gilbertson family is getting ready to go on the big adventure to California.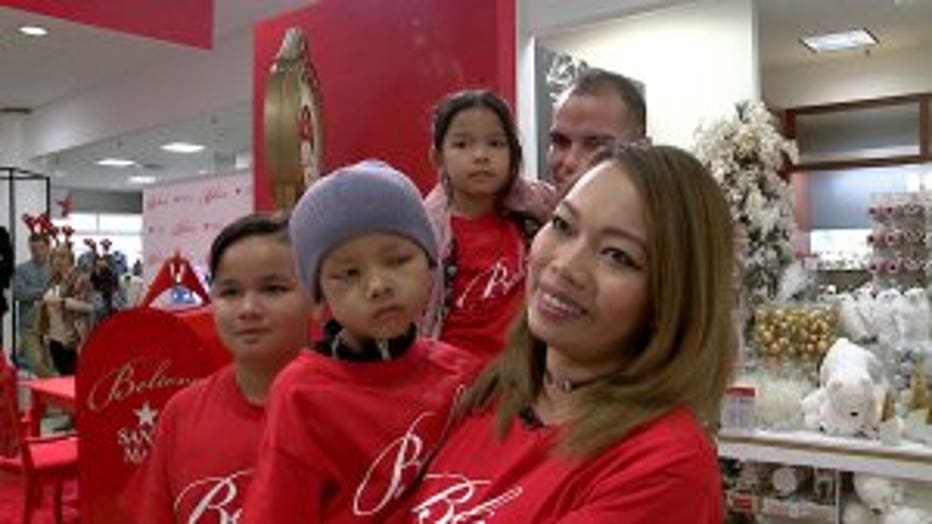 Isaac Gilbertson, Ann Gilbertson


"We're going to be headed to San Diego next week for a zoo safari," said Ann Gilbertson.

A special moment shared by many.

"Any time you bring a bunch of people together around one single wish, to me that's what Make-A-Wish is all about," said Forrest Doolen, Make-A-Wish Wisconsin.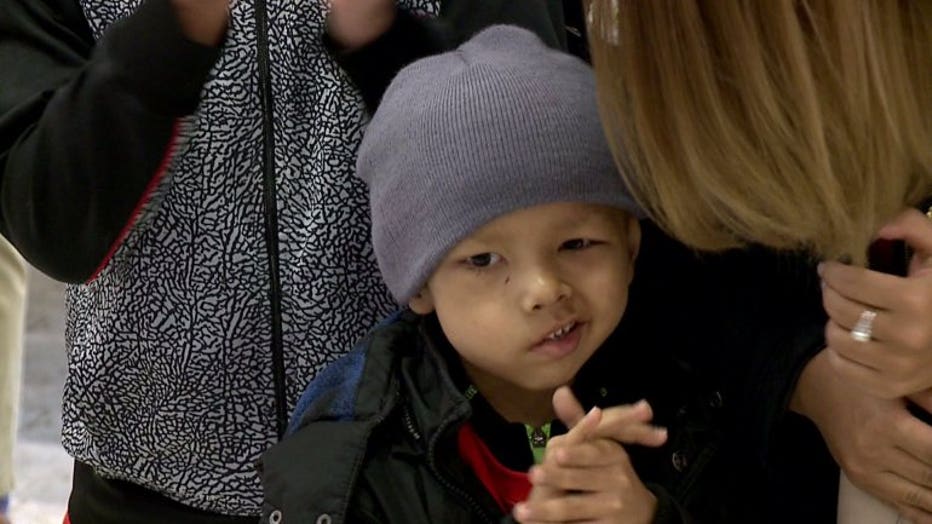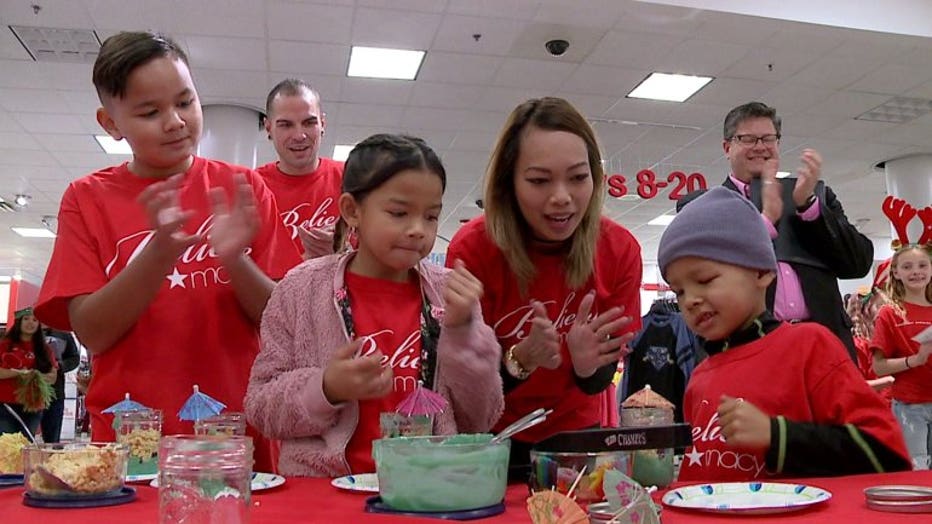 Celebrating one stand-up kid, and making his wish come true.

"It was a special moment," Ann Gilbertson said.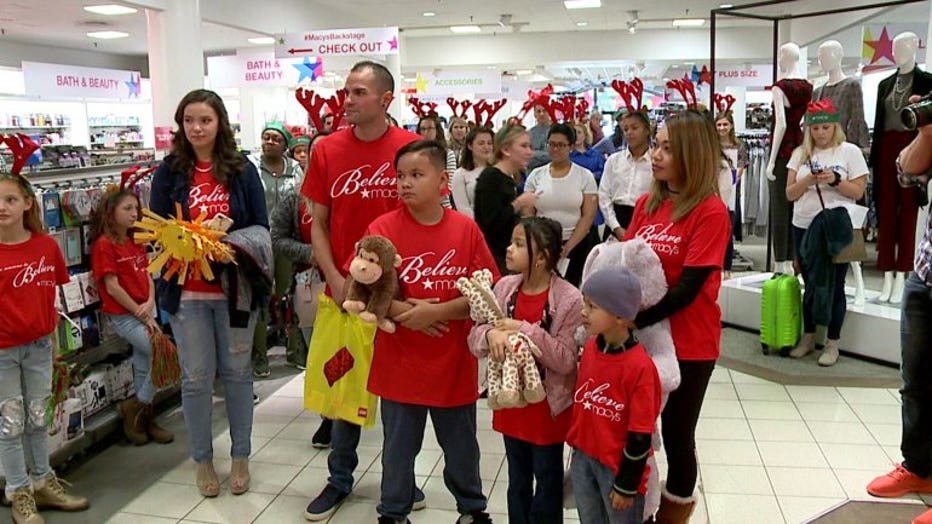 In addition to Isaac's wish being granted, Make-A-Wish and Macy's are partnering up to make even more special moments like this happen. For every letter to Santa the company receives, they will donate $1 to Make-A-Wish.

CLICK HERE to make a generous donation to Make-A-Wish Wisconsin