4th victim passes away after explosion at Didion Milling in Cambria
CAMBRIA -- A fourth victim has died after an explosion at Didion Milling in Cambria Wednesday, May 31st.

Didion Milling officials said this on Tuesday, June 6th:

"We report with heavy hearts that early this morning, Mr. Angel Reyes, 46, passed away at UW Hospital as a result of injuries sustained in the incident last week. Angel was a pack operator at Didion and will be greatly missed. Our condolences go out to the Reyes family. We ask for continued prayers as we go through this difficult time."

Didion Milling officials on Monday, updated village leaders after the explosion at the plant that killed four workers and injured several others.

Several agencies continue to sift through the debris, searching for clues. The cause of the explosion remains under investigation.

"You're going to see a lot of demolition, a lot of debris. As we rebuild this thing, we have a lot things to sift through to get to the bottom of this," Kurt Baird with Didion Milling said.

"The last couple days have been pretty tough and there are gonna be tough days ahead," Riley Didion with Didion Milling said.




On Sunday,  the body of the third victim killed in the explosion was recovered.

Below is a statement from Didion Milling, shared Sunday:

"With the assistance of the local fire department and Columbia County sheriff, the body of Pawel Tordoff was recovered Sunday afternoon. Recovery was delayed until safety engineers determined it was safe to send rescue personnel into the site to make the recovery. Please pray for the Tordoff family and our team as we grieve the loss of Pawel together."

Tordoff, a 21-year-old pack operator, 27-year-old Duelle Block, a mill operator, and 52-year-old Robert Goodenow, a forklift operator were killed in the blast. Eleven others were hurt.

"That's beyond devastating to lose somebody in the first place," Tiffany Mlodzik said. "I mean, everybody wants to be able to bury their family members. For him to be in that destruction, we really felt for the family. We still do. It's an awful situation."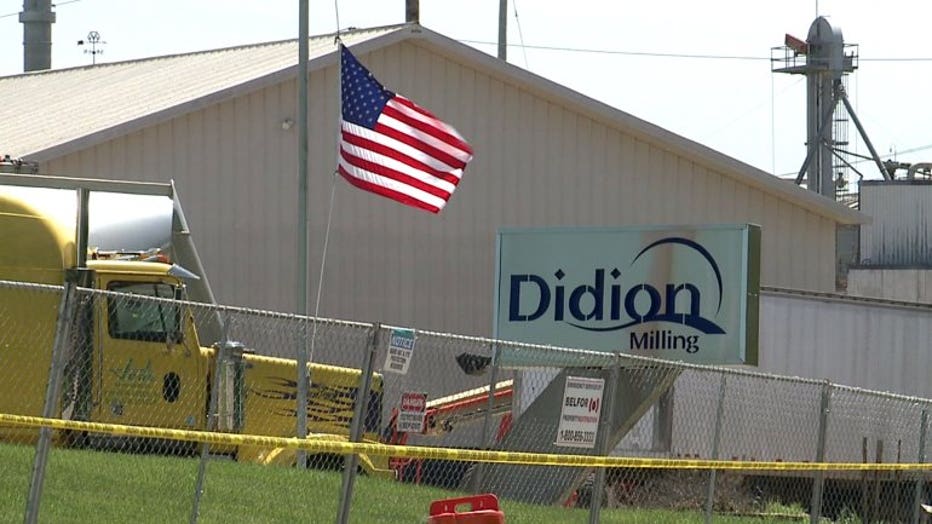 Didion Milling in Cambria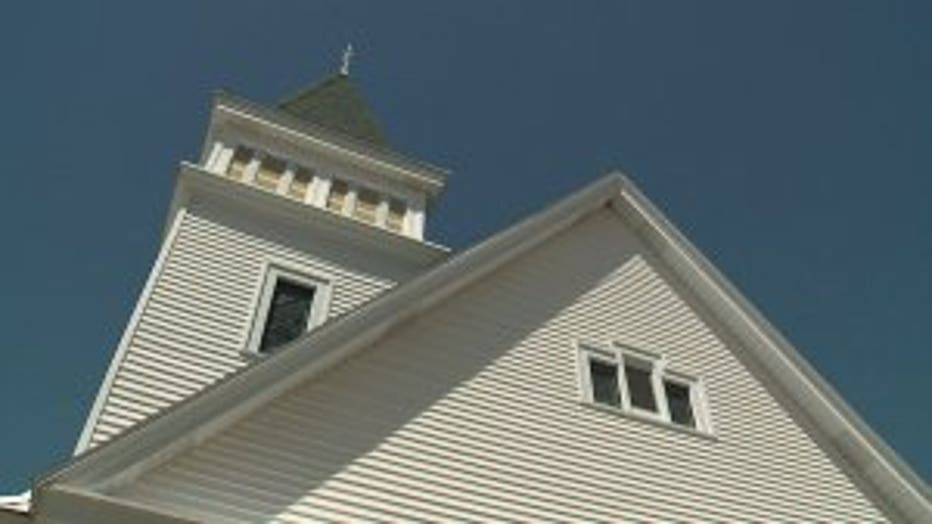 First Presbyterian Church in Cambria


Mlodzik was one of dozens from Cambria who gathered Sunday afternoon at the First Presbyterian Church to mourn the loss of these three men. Cameras weren't allowed inside, but those who attended the special ceremony said the service was the first step towards processing this tragedy.

"Even if you don't say anything, it's powerful and it's meaningful to be able to do that," Rob Ford, pastor said.




"It's been very difficult because people are just shattered at first," Lois Frank, Village of Cambria treasurer said. "They know they want to help, but they're not sure where they can help, and so they're just looking for direction at this point, and because our community is more of a family. It always warms my heart to see it happen. They come together. They support each other, and the surrounding communities as well. It's not just within our village."

There are several ways to help the families of the men killed, and all those impacted by this tragedy.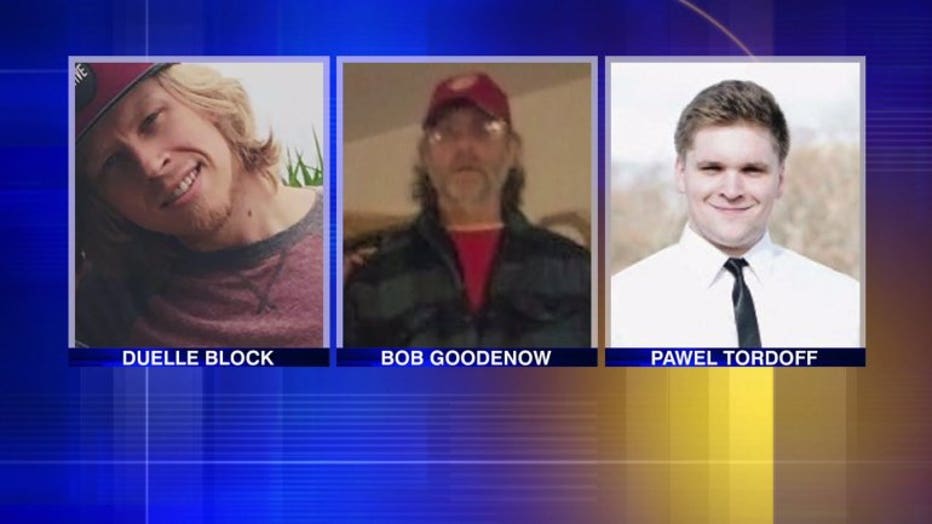 Duelle Block, Robert Goodenow, Pawel Tordoff
Here are some of the upcoming fundraising events:
A fund has been set up at the National Exchange Bank in Cambria to donate to the families.  Funds can be mailed or dropped off at: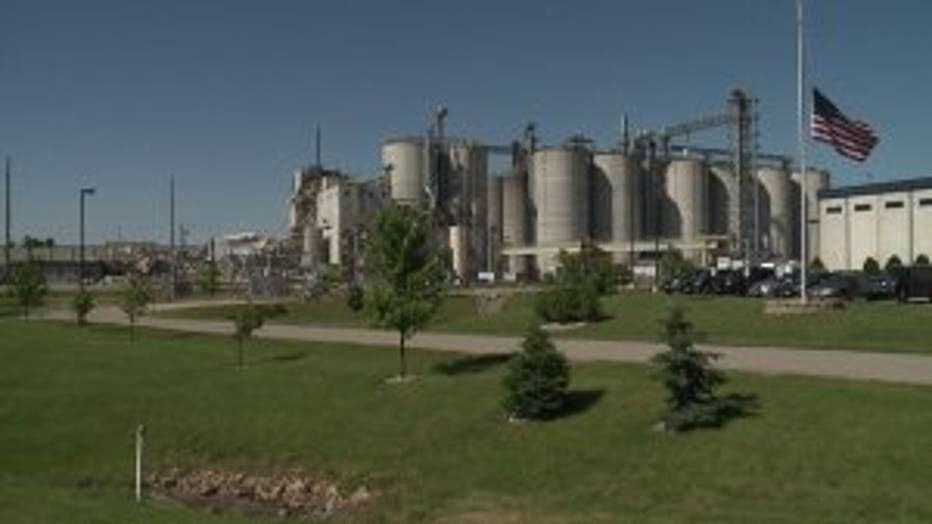 Didion Milling in Cambria
On June 10th, the Cambria Park Committee is holding a silent auction during their June Tournament at Cambria Tarrant Park with all proceeds from the silent auction going to the Benefit Fund.  Donated items for the silent auction can be dropped off at the Cambria Village Office at 111 West Edgewater Street, Cambria.
Don Klug of the Columbus Pick 'N Save has volunteered to cater a benefit meal on Saturday, July 15th from 4:30 p.m. until 7:30 p.m. at the Cambria-Friesland School at 410 East Edgewater Street, Cambria.  The Cambria Kiwanis Club and C-F school district will assist with set up, serving, and clean up.  This will be a two piece chicken dinner, coleslaw, potato wedges, potato salad, beverage, and cookie for a minimum $5.00 donation.  All proceeds will go the Didion Benefit Fund.
David Scrima of T Shirt International was contacted by Cheryl Jarvis of Waukesha and he has donated 500 T-shirts.  They are still finalizing the design but the design will include the slogan Cambria has Heart. When available the shirts will be sold for $20 each. If all are sold, $10,000 will be donated to the Didion Benefit Fund.  An announcement will be made when the T-shirts are available.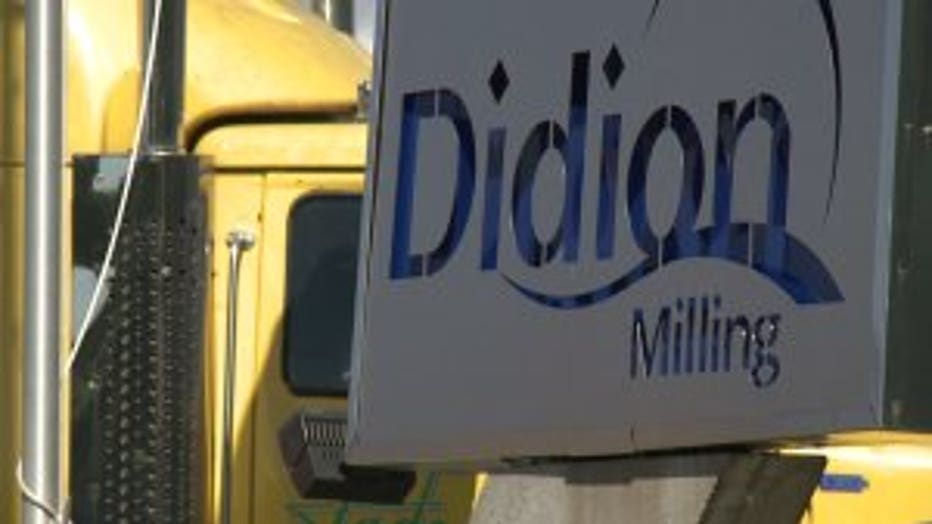 Didion Milling in Cambria
Rhonda Perry of West Bend is having a Kringle Sale for two weeks and will donate all proceeds to the Didion Benefit Fund.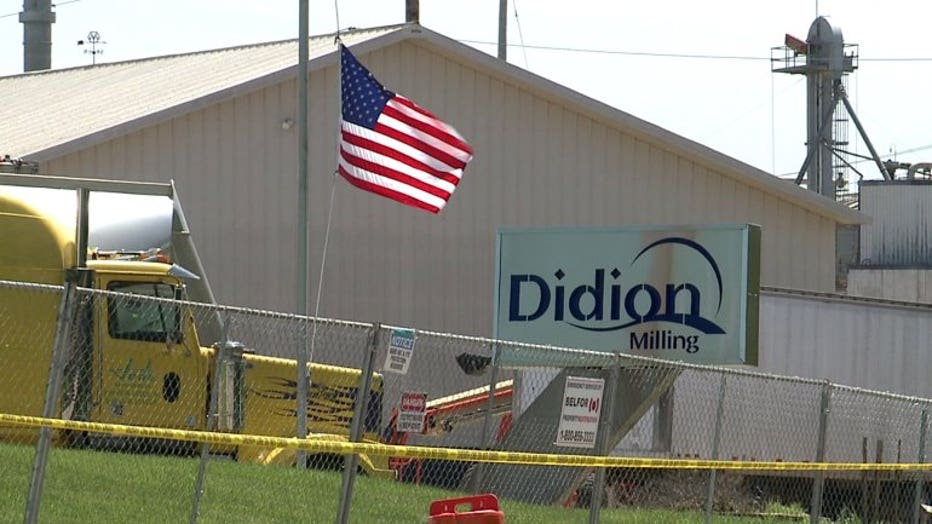 Officials in Cambria said Sunday: "The outpouring of support thus far has been overwhelming and thank you to everyone who has donated."