41,000 booted off Wisconsin FoodShare, 12,000 find jobs in first year of work requirement


MILWAUKEE -- Taxpayers have spent $60 million on new work requirements that have kicked three times as many Wisconsinites off of food benefits than those who found jobs.

One year after the state began forcing people to work or actively look for jobs in order to remain on the FoodShare assistance program, a report released Wednesday showed that 11,971 people had found jobs. Meanwhile,  41,149 people lost benefits after not meeting the requirement.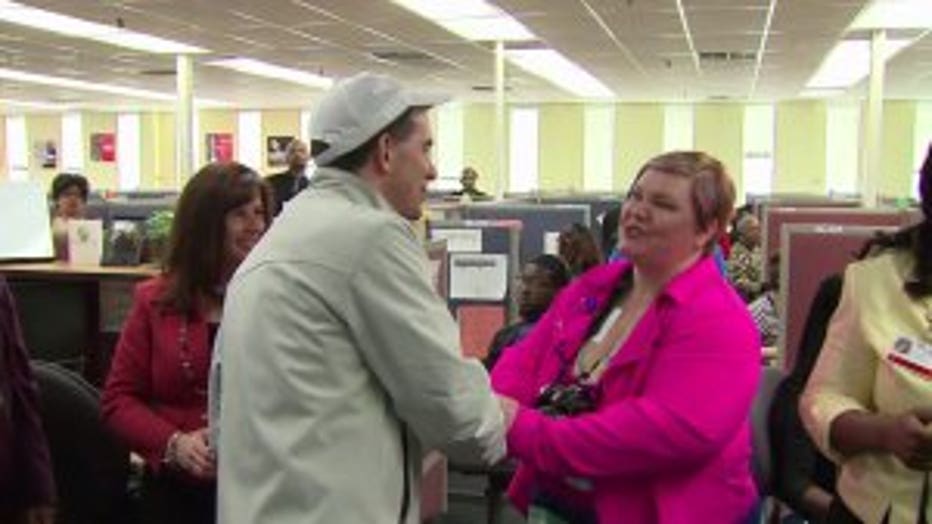 Governor Walker meets a few of those placed at JC Penney's call center in Wauwatosa through Wisconsin's FoodShare Employment and Training program


Gov. Scott Walker promoted the program as a success on Wednesday, April 20 at a J.C. Penney customer call center in Wauwatosa. The company has hired 50 workers from the state's Milwaukee County job placement contractor, Walker said.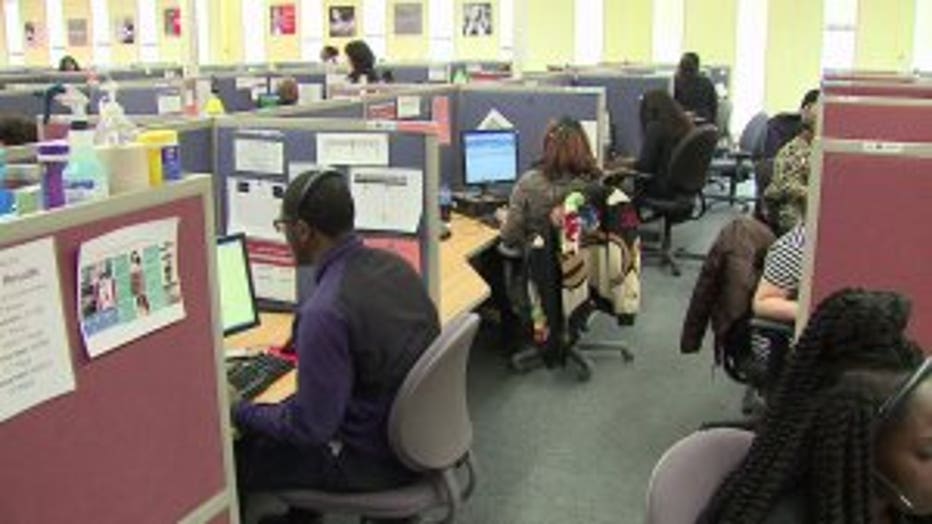 JC Penney call center in Wauwatosa


"We're empowering people to live their own lives and control their own destinies from the dignity that really comes from work," Walker told reporters.

Walker said a top goal of the program was reducing the cost of FoodShare for taxpayers.

Yet the state agency that oversees the food benefit program is not tracking how many of the 11,971 newly employed people earn enough money that they no longer need government assistance.

"We do not have a breakdown of 11,971 individuals that have gained employment and the number that are no longer enrolled in the FoodShare Program," said Claire Yunker, a spokeswoman for the Department of Health Services.




State law now requires many FoodShare recipients to work 80 hours a month, look for work, or participate in the state's worker training program.

As of April 2015, most adults who don't have children living at home must meet the requirement to keep receiving benefits.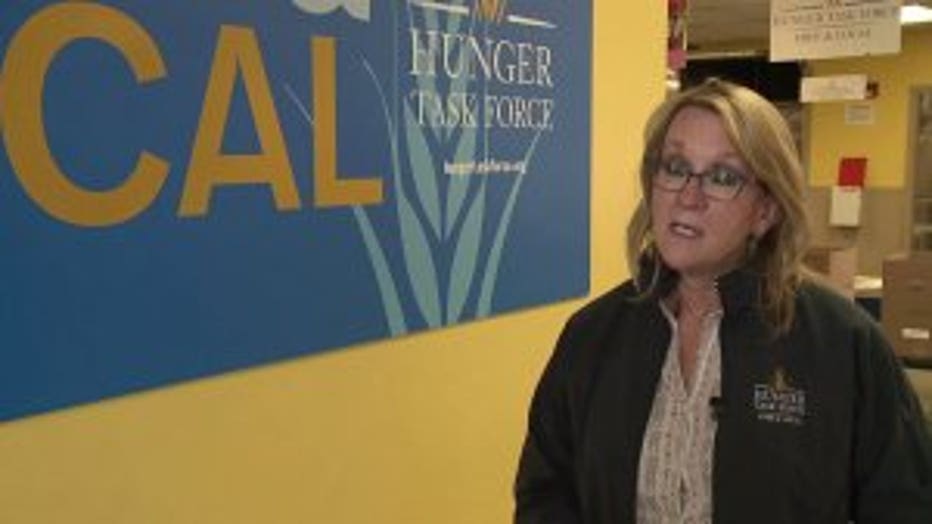 Critics of the year-old program said that the state's report shows an alarming failure rate.

"$60 million dollars invested in a failed job training program is more than a government boondoggle -- it`s an embarrassment to the taxpayers of the state of Wisconsin," said Sherrie Tussler, executive director of the Hunger Task Force.

Tussler's organization and more than a dozen other groups are calling on Walker to loosen the work requirements in Milwaukee County, where they said there are more workers than available jobs.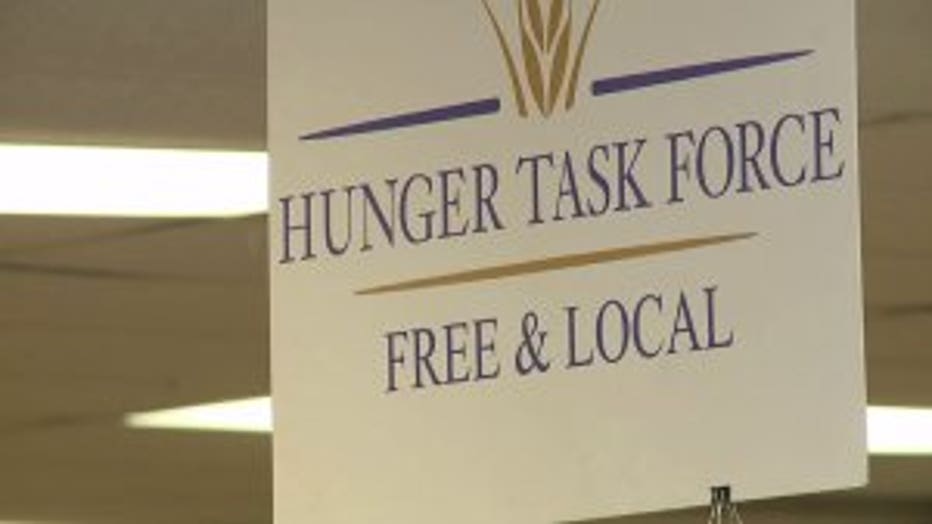 The state report shows that 21,551 county residents lost their FoodShare eligibility, while 6,220 found work over the past year.

The state has contracted with ResCare Workforce Services to provide job placement services in Milwaukee County. The Louisville, Kentucky-based company placed the 50 workers at J.C. Penney, Walker said.

"This program and the other programs like it around the state help provide great individuals with great work ethic, with great training, to be able to come into the workforce and fill those positions," the governor said.

Tussler said the company should lose its contract for failing to place more workers countywide.

"There`s enough food for everybody in the state, and there`s no reason to force people into hunger because they can`t find a job," Tussler said.

Senator Tammy Baldwin issued this statement to FOX6 News following the release of the FoodShare report:

Last month, I sent a letter to Governor Walker calling on him to restore food assistance benefits to over 30,000 low-income Wisconsinites who could go hungry as a result of his actions.

Now, over 25 groups in Wisconsin have sent him a letter urging him to do the same.

Hunger relief providers, community advocates, and religious and fraternal organizations are outraged by Walker's choice to reject a federal waiver that's been in place for over a decade.

This waiver was meant to help individuals in areas of high unemployment, like Wisconsin, remain eligible for FoodShare benefits, so they can buy groceries and stay healthy. Governor Walker callously dismissed it.

I've denounced Governor Walker's actions and called on him to restore food assistance. Twenty-five Wisconsin organizations and thousands of others have joined me. Will you add your name to the letter?

Wisconsinites are trying hard to find work. Governor Walker's economic policies aren't making it any easier. The federal waiver would have allowed Wisconsin to extend nutrition benefits in 20 counties and 10 cities.

Low-income Wisconsinites can't control the state's economy. They shouldn't be punished for the state's high unemployment and forced to plunge further into poverty.

They certainly shouldn't lose vital benefits that help them put food on the table.

Sign the letter. Denounce Governor Walker, and demand he reinstate FoodShare benefits for the 30,000 Wisconsinites that need them.