"40 Under 40" awards: Milwaukee Business Journal highlights up-and-coming leaders


MILWAUKEE -- The Milwaukee Business Journal hosted its "40 Under 40" awards ceremony on Monday evening, February 22nd.

The "40 Under 40" program highlights up-and-coming business leaders in southeastern Wisconsin.

Some of those honored were Milwaukee Bucks Executive Alex Lasry and DOT official Jason Roselle.

Milwaukee Business Journal officials said they received about 280 nominations for this year's class, but there can only be 40 winners.

Among them was Jeff Hoffman, who said he was thrilled to even be nominated.

"Surprise email, completely unexpected and had to kinda pinch myself a couple times to make sure it wasn't spam!" Hoffman said.

Hoffman works in real estate at Cushman & Wakefield/The Boerke Co.

He said the "40 Under 40" award is something he's long considered one of the best in Milwaukee.

FOX6's Katrina Cravy emceed the event.

CLICK HERE for more from the Milwaukee Business Journal.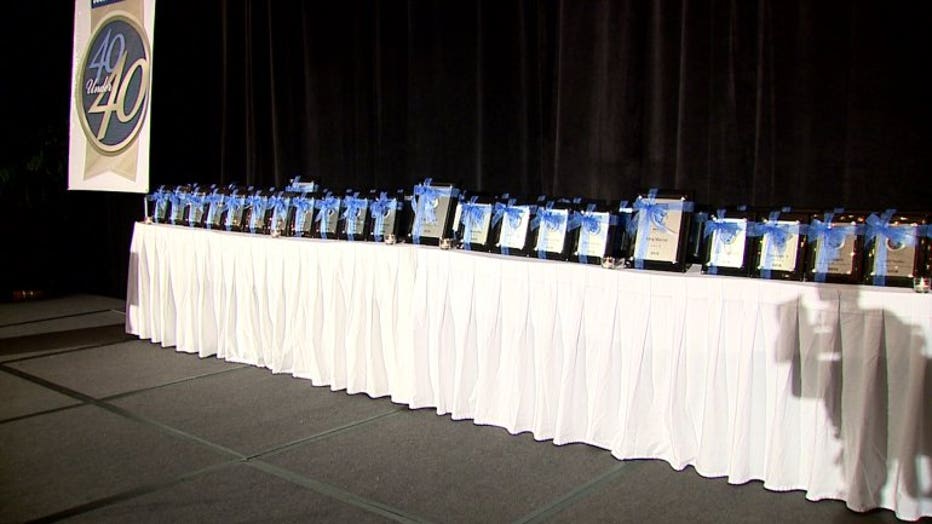 Milwaukee Business Journal: 40 Under 40 awards