4-year-old feared dead after wave swept him away from his mother


KITTY HAWK, N.C. - The United States Coast Guard has suspended its search for a child who went missing on a North Carolina beach Wednesday.

According to a Coast Guard spokesperson, a woman was walking with her 4-year-old son along the beach in Kitty Hawk when a wave surprised them, sweeping the child into the ocean.

The mother was unable to keep her eye on the child and the child went farther out into the water.

"Suspending a search for anyone, let alone a young child, is the most difficult thing a commanding officer in the Coast Guard is called upon to do," said Capt. Bion Stewart, commander, Sector North Carolina. "I can't imagine what the family of this little boy is going through right now."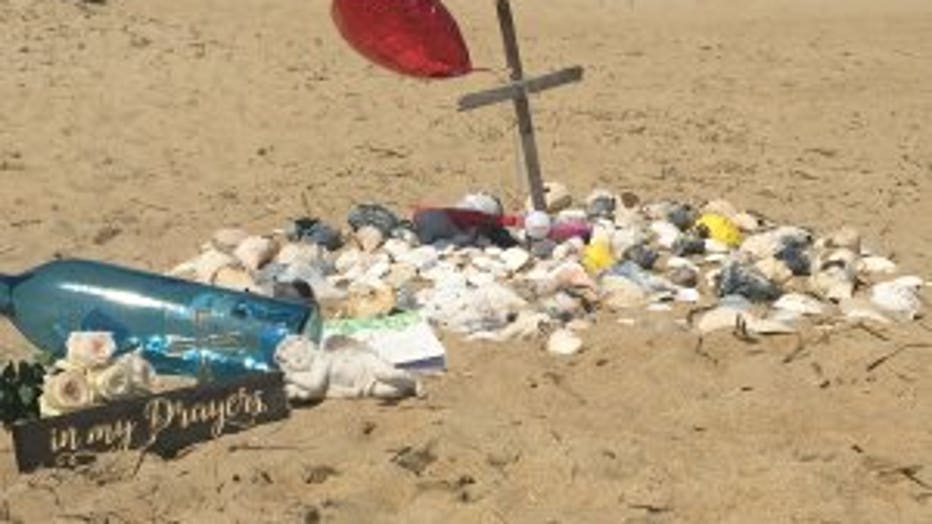 A memorial has been set up on the beach as authorities transitioned to a recovery mission Thursday. (Courtesy: WTKR)


An MH-60 Jayhawk helicopter crew from Air Station Elizabeth City was initially launched to conduct a search operation over the surrounding area. A 47-foot Motor LIfeboat crew from Station Oregon Inlet also searched on the water.

The search was suspended at 8:30 p.m.

WTKR spoke with a local parent who said the news was absolutely devastating. "I remember being a mom of a 4-year-old, the thought of it just breaks your heart and makes you want to cry," said Megan Rubino.

Coast Guard crews searched along with crews from Kitty Hawk Beach Rescue, Kitty Hawk Fire Department, Dare County, Corolla Ocean Rescue and others.

The Kitty Hawk Police Department said Thursday morning that all search efforts have been suspended and have now transitioned to recovery efforts.




A memorial was set up on the beach where people can leave items and kind words.