4 killed in wrong-way crash, relatives share grief: "I'm angry that they didn't get to fulfill their lives"


DANE COUNTY -- We're learning more about the victims of a fatal crash on I-94 in Dane County which happened on Wednesday night, November 2nd.

Three Milwaukee accountants were killed and a fourth injured in the incident. The Wisconsin State Patrol says an SUV drove against traffic and collided with two vehicles.

The four co-workers, all in the 20s, were coming back from a recruiting and networking event in La Crosse when the crash happened. The company they worked for, Ritz-Holman, said on Thursday that it lost three of its best and brightest. On Friday, their loved ones told FOX6 News over the phone, they were just as special in their personal lives.

Kim Radtke was among those killed in the crash near Deerfield.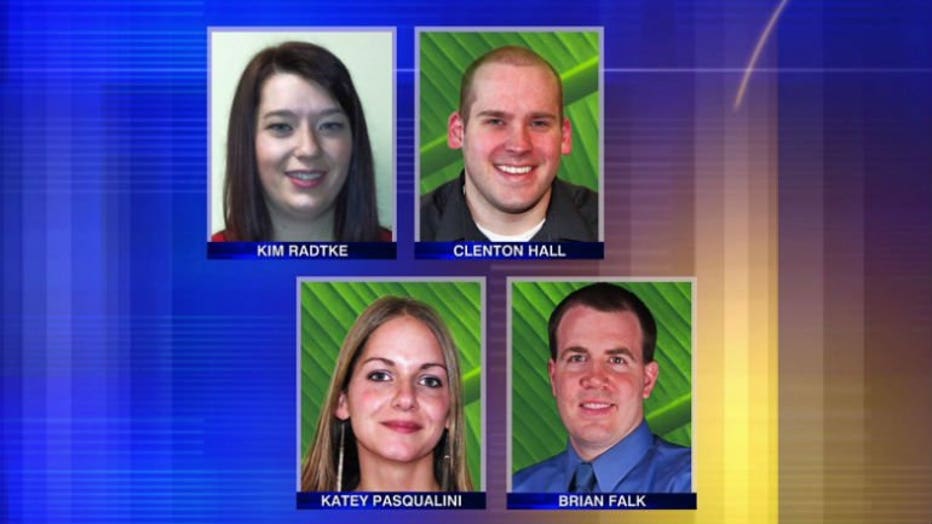 "The person that I would just sit and joke with at all family parties isn't going to be there. Like, we had so much stuff that was just between the two of us, and like now, no one`s going to get it," said Kelly Radtke, Kim's sister.

Clenton Hall of Waterloo and Katey Pasqualini of Milwaukee also died in the wreck. Brian Falk of Whitefish Bay suffered serious injuries.

"It's a lot to deal with. I knew more than one person in that car," said Melodee Pasqualini, Katey's mother. She said Katey and Clinton Hall were in love.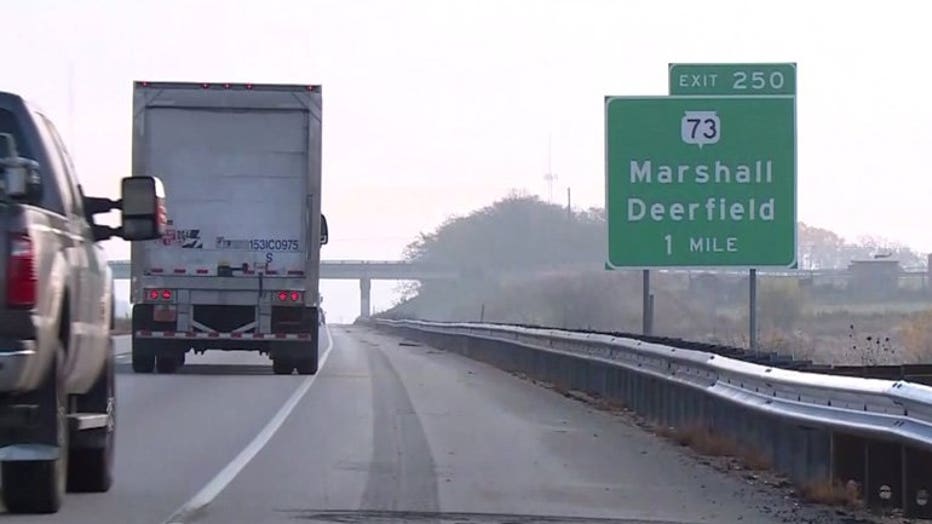 Near scene of wrong-way crash in Dane County


"I'm angry that they didn't get to fulfill their lives. They didn't get to get married. They didn't get to have children," Pasqualini said.

Officials with the Wisconsin State Patrol say the driver of the SUV suffered life-threatening injuries. Alcohol may be a contributing factor.

Kelly Radtke says no matter what the cause, it won't bring back her 28-year-old sister who had just bought a house in Pewaukee and gotten a puppy with her long-time boyfriend.

"She was talking to my mom about how she was going to decorate her new house because it was her first Christmas there," Radtke said. "She was just starting her life."

Another car was hit in that crash. The drive, a 23-year-old man from Illinois, also died.

As of now, no charges have been filed in this case.