4 injured after vehicle hits tree, catches fire near 20th and Lapham in Milwaukee


MILWAUKEE -- Four people suffered minor injuries following a crash early Friday morning, May 25 near 20th and Lapham in Milwaukee. It happened shortly before 4 a.m.

According to police, the vehicle crashed into tree. Witnesses say the driver was blowing through stop signs and driving recklessly prior to the crash.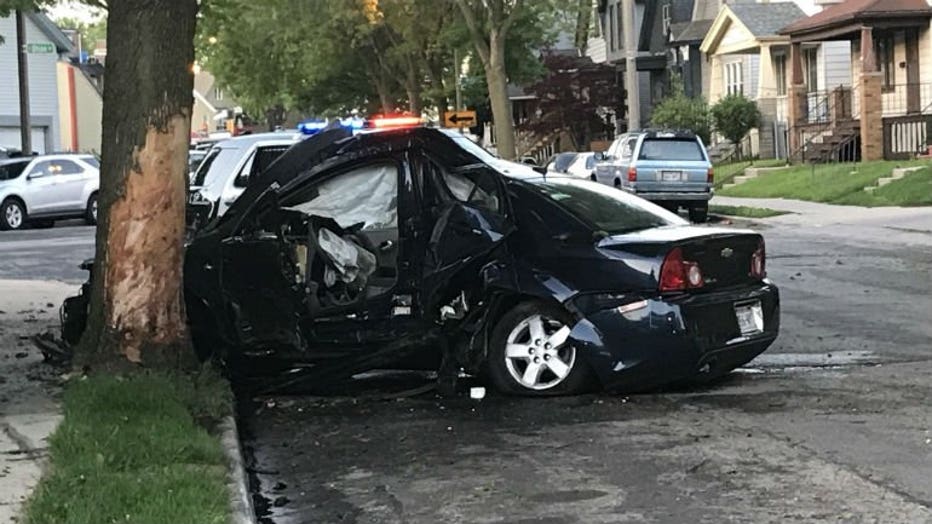 Following the crash, the vehicle started smoking and eventually started on fire.

All four occupants were able to exit the vehicle before the fire started. They suffered minor injuries in the crash.