4 companies cited in demolition mishap on Milwaukee's lower east side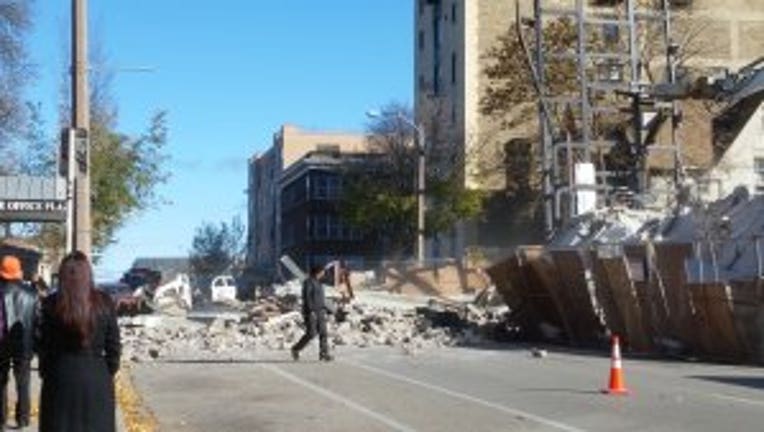 article


MILWAUKEE -- Four citations have been issued to parties involved with the demolition mishap that happened on Milwaukee's lower east side on Monday, November 21st. Debris from a building undergoing demolition fell onto the street when the building collapsed near Kane and Farwell.

Those cited were:


All were given the standard Department of Neighborhood Services (DNS) citation of $565. This does not reflect the seriousness of the situation, it is just the standard amount the city has determined to be a punishment for violating ordinances.

The violation was of an ordinance which says a contractor failed to maintain control of demolition and allowed portions of the building to fall into a portion of the public right of way with out proper safeguards and approvals prior to commencing work.

PHOTO GALLERY



Meanwhile, Milwaukee Water Works is also investigating the demolition gone awry. That is because when the debris fell onto the surface of Farwell Ave, the weight of the debris caused a water main break beneath the street. The contractors may face further fines or fees  related to the water main troubles.

Monitor FOX6 News and FOX6Now.com for updates on this developing story.