350 jobs: Mayor Barrett drafts letter to Gov. Walker on GE, Export-Import Bank; demands Congress take action


WAUKESHA -- The Milwaukee Business Journal reports that GE announced on Monday, September 28th that it plans to build a state-of-the-art "Brilliant Factory" in Canada with manufacturing capacity for multiple business lines including its Power & Water, Oil & Gas and Transportation groups. That move would bring an end to the manufacturing of orange gas engines in Waukesha.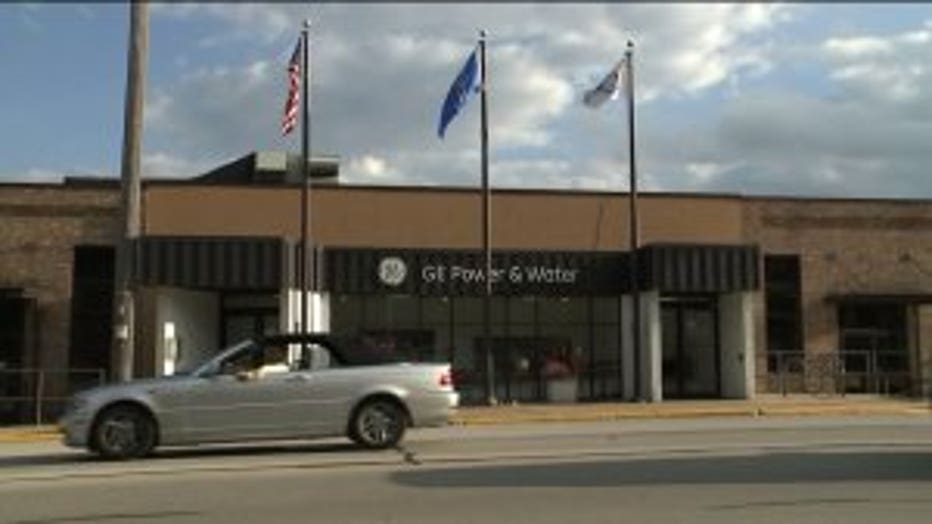 GE Power & Water Waukesha


It's a huge blow for the city of Waukesha and 350 workers at its GE Power & Water factory, and it has some blaming Congress.

The company said Monday it notified employees in Waukesha and more than 400 U.S. suppliers of its plans. In Wisconsin alone, suppliers generate about $47 million in revenue from the Waukesha plant.
The news came as a surprise to many, especially considering the GE factory in Waukesha was recently the focus of national praise and attention.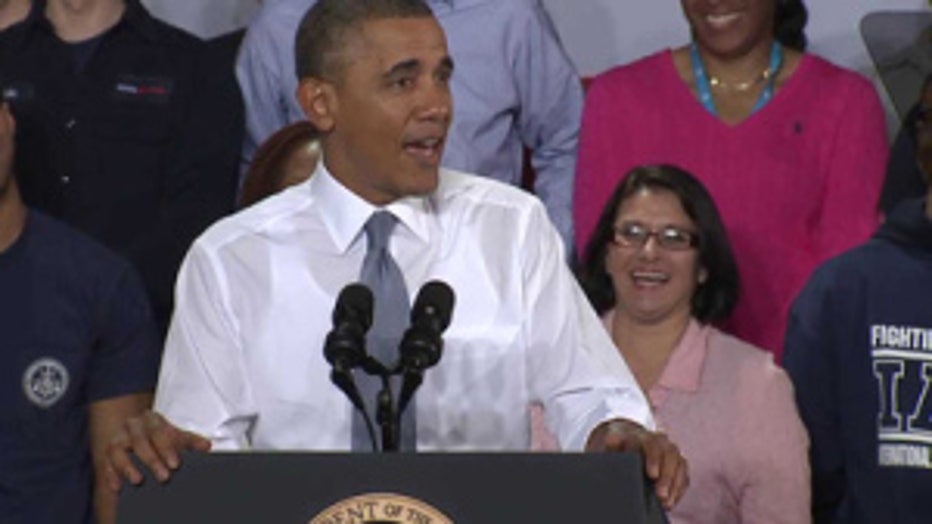 Pres. Obama at Waukesha's GE Engine Plant
It has been 20 months since President Barack Obama came to GE in Waukesha -- praising the company.
"The past four years, you`ve grown your manufacturing workforce by nearly half," President Obama said.
"This is not something we planned for," Shaun Wiggins with GE Power & Water in Waukesha said.
GE officials are blaming the move on Congress -- for failing to reauthorize the Export-Import Bank of the United States. That bank allowed foreign governments and companies to take out loans to buy GE products.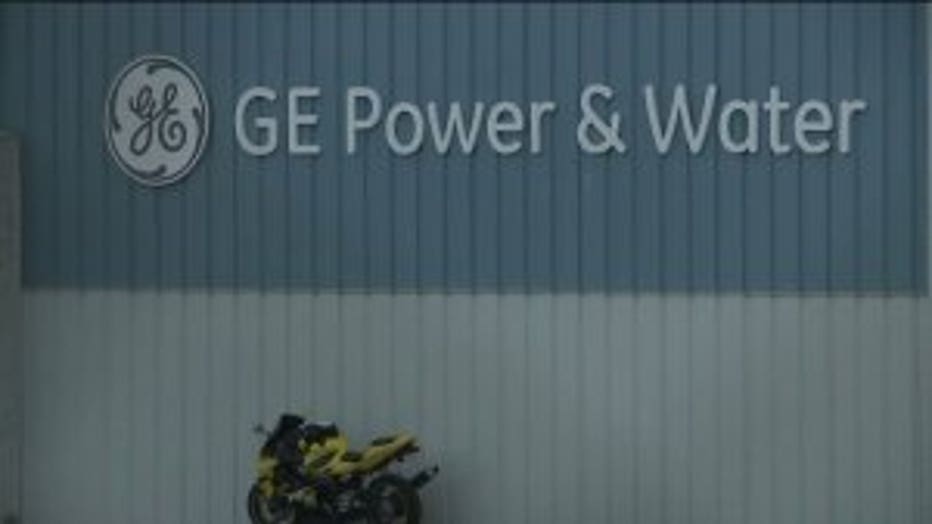 GE Power & Water Waukesha
"In many of the markets overseas, we must have that financing in order to even enter negotiations for contracts," Wiggins said.
Officials with a union representing the manufacturers who will lose their jobs released a statement blaming GOP leaders and company officials:



"District 10 and Local Lodge 1377 of the International Association of Machinists and Aerospace Workers are saddened to hear of the GE Power & Water plan to eliminate 350 skilled jobs from the Waukesha, WI facility. The Union members of GE Power & Water have provided a skilled and efficient workforce manufacturing world class gas engine products.




GE claims the closing of the facility is directly related to the export financing lapse of the U.S. Export Import Bank. The Republicans in Congress have been in strong opposition to attempts at reauthorizing the Bank. The elimination of these jobs is directly related to the GOP's opposition to the U.S. Export Import Bank lead by Scott Walker, Ron Johnson and Paul Ryan. Their opposition is hurting Wisconsin workers.
While the renewal of the U.S. Export Import Bank is at the center of the Wisconsin job loss, let's not miss GE's position. GE is willing to sacrifice American workers for even greater financial gain.




District 10 and Local Lodge 1377 understand this is a devastating blow to our members, their families and the community. The Union plans to engage in open discussions with the Company in hopes of identifying alternatives to the elimination of jobs. The current collective bargaining agreement is planned to expire on May 1, 2016."



Congressman Paul Ryan issued this statement:
"Congressman Ryan believes Wisconsin is a great place to do business and that Badger State workers can compete with anyone in the world. Paul's heart goes out to the employees who have lost their jobs. He knows this cannot be an easy time for them, and he is extremely disappointed in GE's decision.

Congressman Ryan remains opposed to the reauthorization of the Export-Import bank. He feels there are better ways Congress can promote economic growth; rather than continue with corporate welfare, we should be focused on fixing our tax code and reducing burdensome regulations, which are long term solutions to our economic woes."
Waukesha Mayor Shawn Reilly says he wants lawmakers to reauthorize the Export-Import Bank. He says there are manufacturing jobs in the area, but workers will likely have to take a pay cut. Then, there's Waukesha's pride in the long history of manufacturing at this particular facility.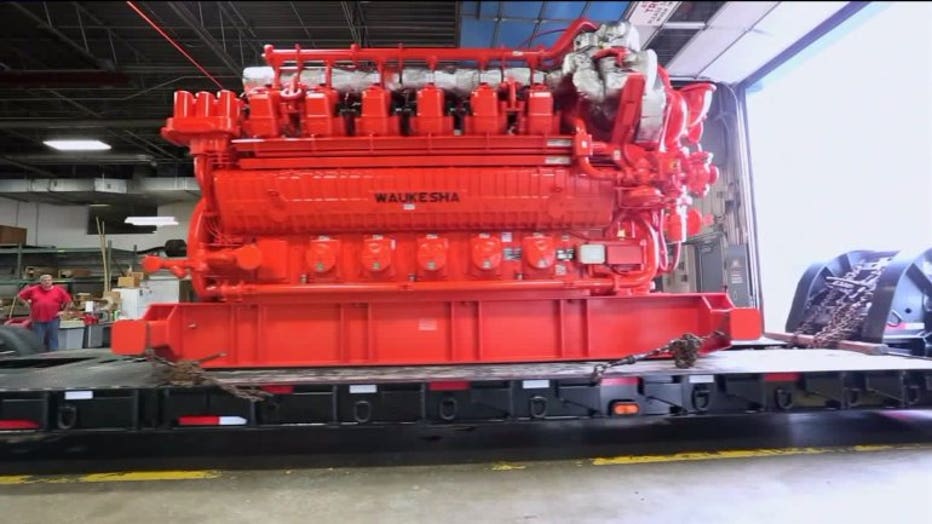 "If this plant isn`t here, Waukesha is losing a part of its history. Those engines are all over the entire world," Reilly said.
Reilly issued the following statement in relation to the GE move:



"I was shocked and dismayed when I learned this morning that General Electric will be eliminating 350 good-paying manufacturing jobs in Waukesha. My hope is that this is not a final decision and I will be able to work with General Electric and our state and federal partners to retain these important jobs here."



Senator Ron Johnson issued this statement:
"GE's  announced move to Canada is not only a tragedy to the workers and their families who will lose their jobs, it is a wake-up call concerning our nation's increasingly uncompetitive tax and regulatory systems. A recent study by the Tax Foundation ranks the U.S. 32nd out of 34 industrialized nations in tax competitiveness.  Our regulatory system adds approximately $2 trillion per year in compliance costs to the burden the federal government places on job creators.  It is long past time to enact pro-growth tax and regulatory reform to make America competitive again."
Congresswoman Gwen Moore issued this statement:
"We have seen significant job losses across the country directly related to the failure of House Republicans to reauthorize the Export-Import Bank. Now, the state of Wisconsin is feeling the brunt of their extreme economic agenda as General Electric Co. begins to move 350 Wisconsin jobs out of the U.S.

The outsourcing of American jobs was precisely the calamitous outcome I was trying to avoid when I introduced legislation, H.R. 1035, to reauthorize the Export-Import Bank. This vital financial institution levels the global playing field for U.S. workers and companies, particularly in my home state of Wisconsin.

It's time for House Republicans to end their political infighting and focus on supporting our country's economic well-being. I urge them to reauthorize the Export-Import Bank as soon as possible to prevent further unnecessary damage to our collective financial future."
Milwaukee Mayor Tom Barrett has drafted a letter to Governor Scott Walker, asking that Walker join him in "demanding Congress take the appropriate action to save these jobs, and perhaps, thousands of other Wisconsin jobs."
READ IT: Letter from Milwaukee Mayor Tom Barrett to Governor Walker on GE, Export-Import Bank.
About 600 people work at the GE plant in Waukesha. The 350 losing their jobs should get severance and job training. The other 250 will stay within the company.
The plant closure will happen over the next 18 to 32 months.
CLICK HERE to read much more about this story in the Milwaukee Business Journal.
Monitor FOX6 News and FOX6Now.com for updates on this developing story.