32-year-old man charged in fatal motorcycle vs. SUV crash in West Allis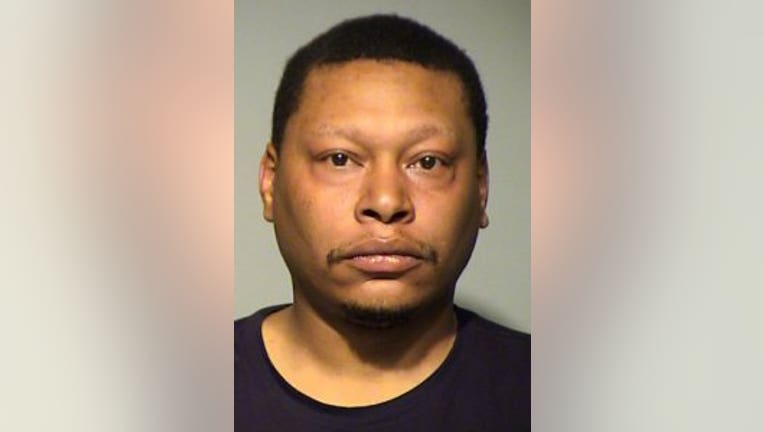 article


WEST ALLIS -- A 32-year-old West Allis man has been criminally charged in connection with a fatal crash involving a motorcycle that happened Wednesday, June 14th.

Parnell Myles is facing the following charges: homicide by intoxicated use of a vehicle while having prior intoxicant (related conviction/revocation) and operating a motor vehicle while revoked, causing death of another.

According to the criminal complaint, officers were dispatched to the intersection of South 60th and Mitchell Streets in West Allis around 12:20 a.m. on June 14th for reports of a crash.

Upon arrival, officers found a man lying in street near a motorcycle. Lifesaving measures were attempted on the scene before the man was taken to the hospital, where he was pronounced dead.

Based on the scene investigation, officers determined an SUV traveling southbound on 60th made a left hand turn, failing to yield the right-of-way to the motorcycle traveling northbound, causing the crash.

According to the complaint, witnesses on scene said after the crash the SUV traveled a short distance down Mitchell Street before parking. Two of the witnesses saw the driver, later identified as Parnell Myles, exit the vehicle and sit on the curb.

The complaint indicates Myles "initially said that he was coming from a bar and going to McDonald's when he made a left turn in the intersection and was struck by another vehicle. He soon changed this story and said that his "ex" was driving; he could not name his ex."

None of the witnesses on scene saw anyone else but the defendant exit the SUV, according to the complaint.

While on scene, an officer noted that Myles had a strong odor of an intoxicating beverage on his breath, slurred speech, and red glassy eyes.

According to the complaint, Myles opted to have his license revoked rather than give the blood sample. The officers then obtained a search warrant, and a blood draw was performed at 2:27 a.m. -- which was about two hours after the collision. The blood sample was sent the Crime Lab; the results of the analysis are not yet available.

The complaint further indicates the defendant's operating privilege was in a revoked status when the crash occurred.

The complaint indicates it had been revoked on January 7th, 2015 as a result of a conviction for operating while intoxicated that related to an offense that occurred on November 21st, 2014.  It was revoked again on February 19th, 2015 for noncompliance with the requirements imposed as a result of the conviction for operating while intoxicated.