3 suspects charged with vandalism at Horny Goat Marina; identified by traces of blood, footprints


MILWAUKEE -- Three young men are now criminally charged in connection with vandalism that took place at the Horny Goat Marina on Milwaukee's south side late last week.

The suspects now charged are 17-year-old Nathaniel LaBarge, 19-year-old Joshua Richardson and 19-year-old Jorge Rojas. Each faces a charge of 'burglary (ship or vessel)' -- and Richardson also faces a charge of 'arson to property other than building.'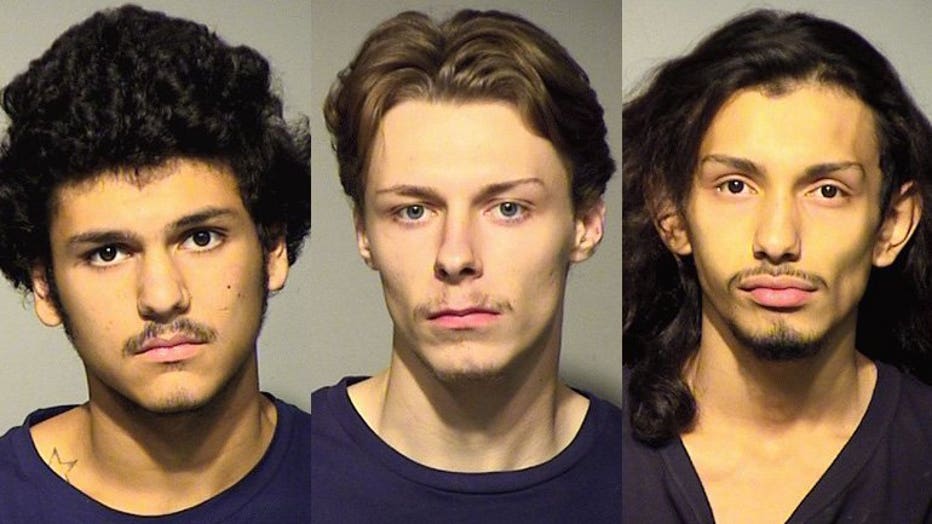 According to a criminal complaint, emergency crews responded to a boat fire at the Horny Goat Marina early on Thursday, October 20th. When firefighters arrived on the scene, they found flames coming from a 37-foot boat which was moored on the north side of the river at the marina. While on the scene, investigators also noted that "in addition to the boat that was burned, 12 other boats were entered and ransacked." The estimated value of the burned boat was $60,000 -- and it was a total loss.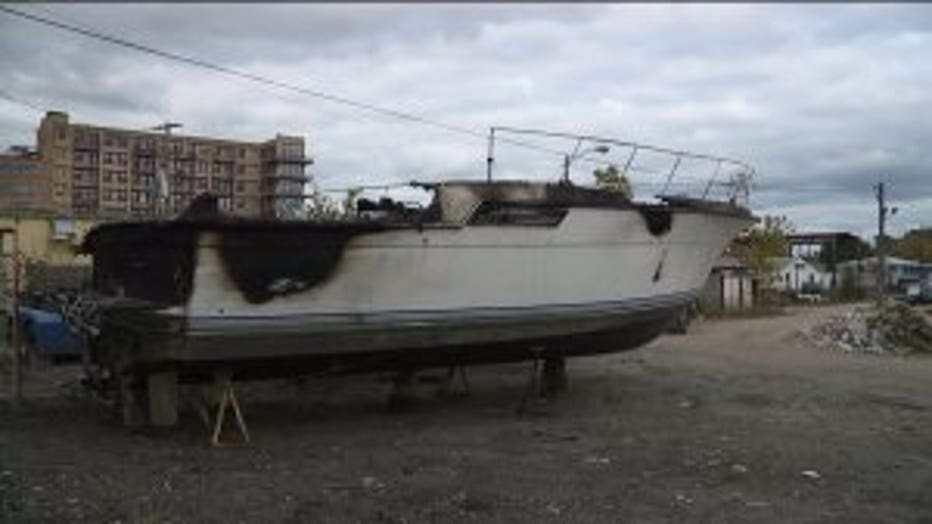 While processing the crime scene, investigators "observed a gold LG touch screen cell phone, with a cracked screen, which had traces of blood on it." The complaint indicates "fresh blood was found on several of the boats." The cell phone was also examined for prints. The complaint indicates a right thumbprint was found on the phone. It was compared with known prints -- and identified Jorge Rojas as the subject.

The complaint indicates Rojas was arrested on Monday, October 24th. He "admitted that he and two other persons entered the Horny Goat boat yard and entered boats. He stated he was high on Xanax bars, and does not recall every detail of that night." Rojas also identified Richardson and LaBarge through booking photos.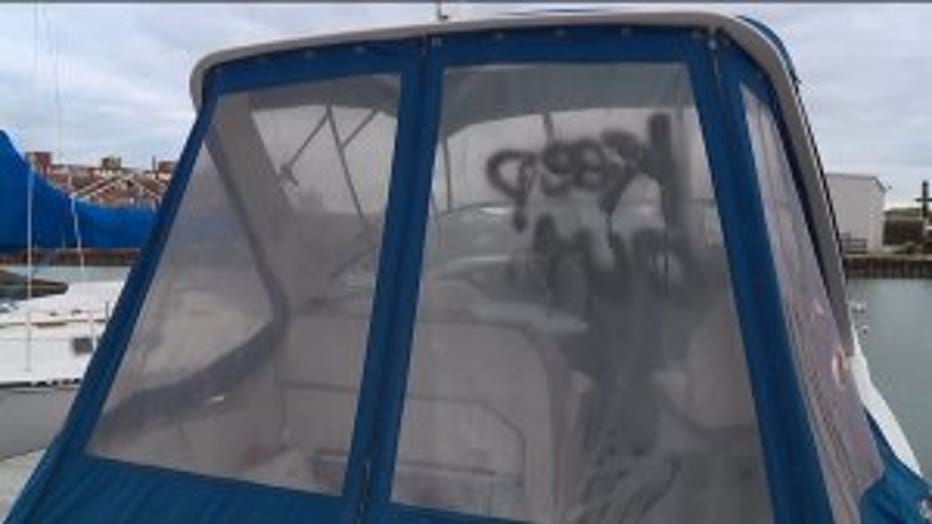 Rojas was able to give investigators plenty of information to go on. He "stated that he was with 'Nate' and 'Josh' and they walked over to the boat  yard and jumped the fence around 10:00 p.m. and were there until around midnight going through boats." Rojas said "he took tools off the boats, to use them to work on cars." He stated that "Joshua was the one who started the fire" on the boat.

The complaint indicates LaBarge was arrested on Tuesday, October 25th. He told investigators "all of them did chill on one boat." He said they were smoking weed and drinking, and jumped the gate to look for stuff on the boats." LaBarge said he "did not know who took the flare gun or painted the boat, and stated he must have been gone by then." LaBarge also "stated that he acted as a lookout as Rojas and Richardson went on other boats, but when he saw the police he left them at the marina and walked home alone." He told investigators that "Richardson stated to him 'I lit it up,' when they were talking about the boats" on Saturday, October 22nd.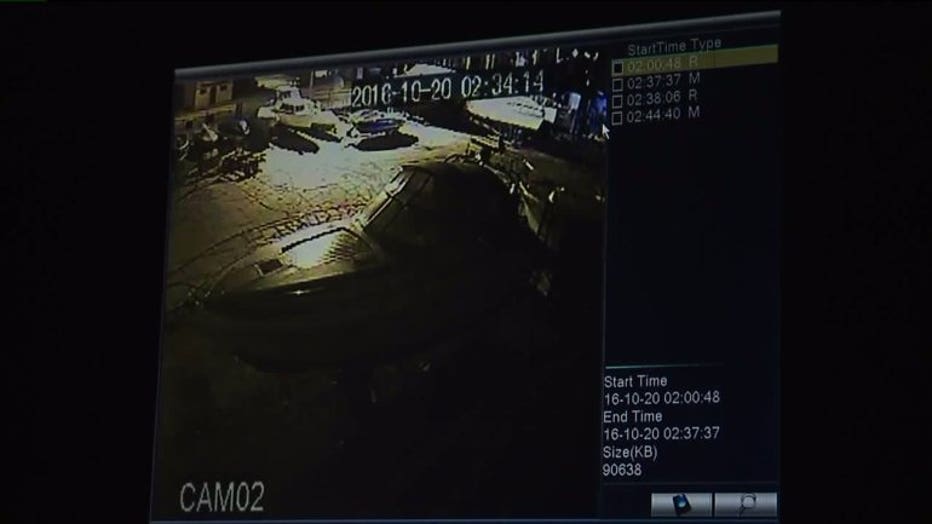 Richardson was also arrested on October 25th. The complaint says he "did consent to a DNA sample and his shoes were recovered, which appeared to match the tread design of some footprints" on one of the boats.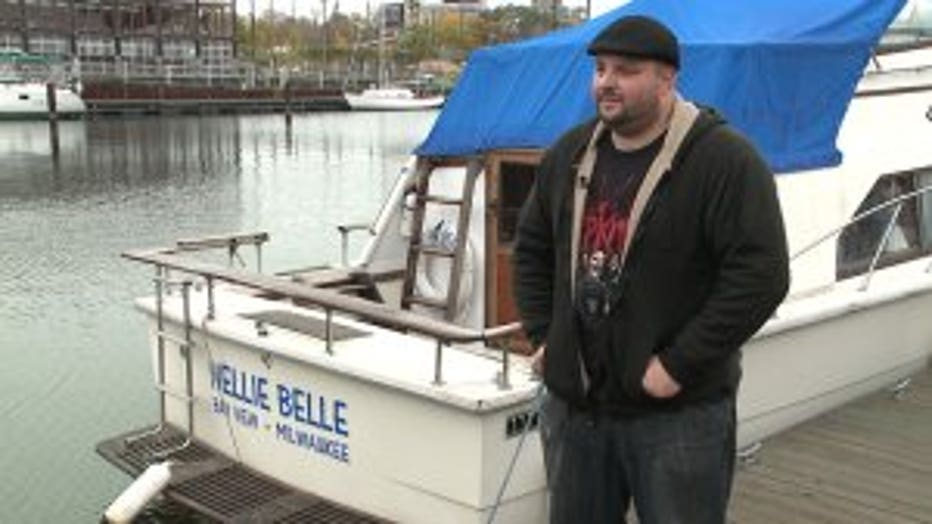 Jim Wachowiak, boat owner


"Just senseless vandalism," said boat owner Jim Wachowiak. "I mean, they essentially had a party on the boats and we just have to clean up after them."

The operators of Horny Goat Marina are now working on security upgrades.

"We're working on upgrading our cameras/ We're still waiting on estimates on that," said Kurt Bruck, general manager.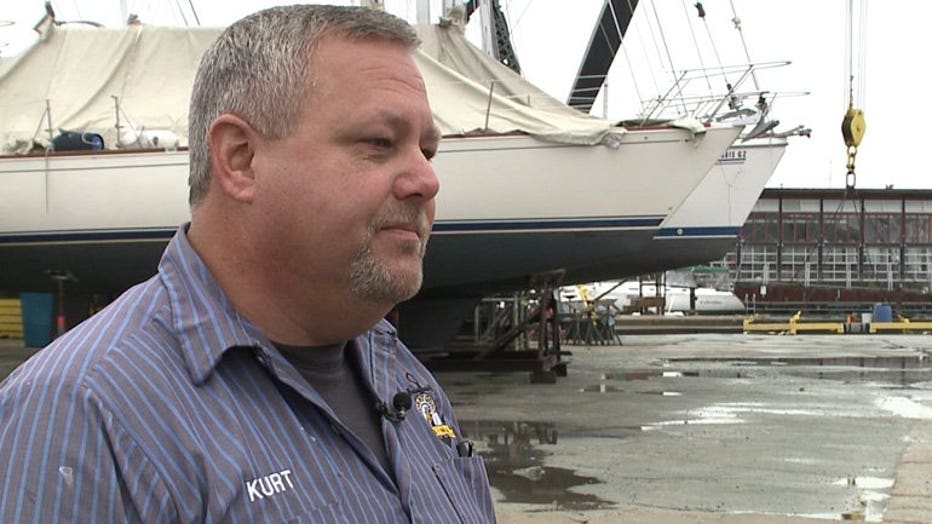 Kurt Bruck, general manager of Horny Goat Marina


There is one piece of good news -- an item thought to be stolen has been recovered.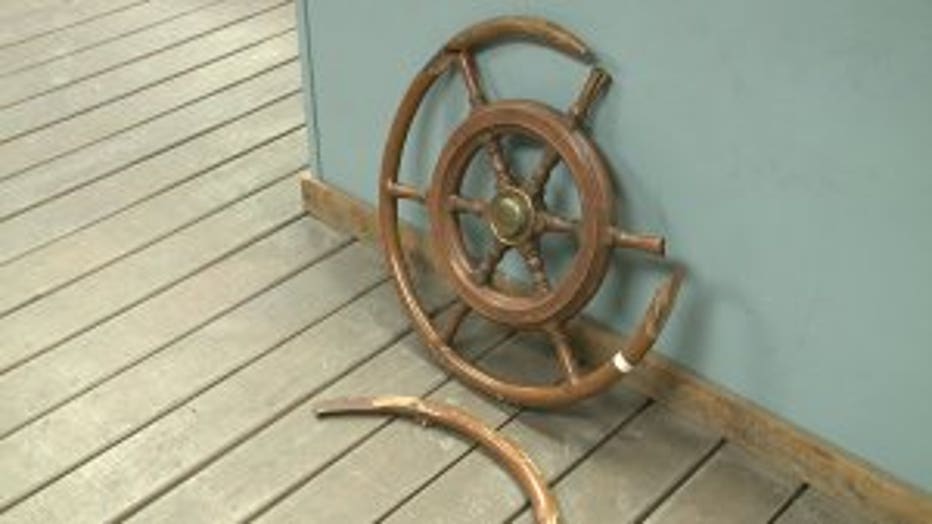 "It's a custom-made, wood steering wheel -- so it's not something you can run down to the store and pick up a new one. At least we have the component to put that back together," Wachowiak said.

FOX6 News was told many boat owners are working with their insurance companies to settle the damages. The torched boat will soon be taken apart -- and properly disposed.

The arson charge comes with a maximum penalty of three-and-a-half years in prison and $10,000 in fines. The maximum penalty on the burglary charge is 12-and-a-half years in prison and $25,000 in fines.