3 steps to take if you find yourself in an active shooter situation: 'Don't just stand there and be a victim'


SLINGER -- What would you do if you found yourself in the midst of a mass shooting? The FBI has been training civilians -- and shared critical tips with FOX6 News.

They are the moments of horror that haunt our history. On April 20, 1999 two shooters attacked students at Columbine High School -- murdering 12 students and one teacher and injuring 21 other people. On Aug. 5, 2012, a gunman fatally shot six people and wounded four others, as they worshiped at the Sikh Temple of Wisconsin in Oak Creek.  Months after that attack, on Oct. 21, 2012, another shooter charged into the Azana Salon & Spa in Brookfield, killing three and wounding four. Nine people were killed at the Emanuel African Methodist Episcopal Church in Charleston, South Carolina on June 17, 2015.  Forty-nine people were killed at the Pulse nightclub in Orlando, Florida on June 12, 2016.  From a Baptist church in Sutherland, Texas to a concert in Las Vegas, Nevada and most recently, at Marjory Stoneman Douglas High School in Parkland, Florida -- they are the nightmares no one ever thinks will become their own realities, until they do.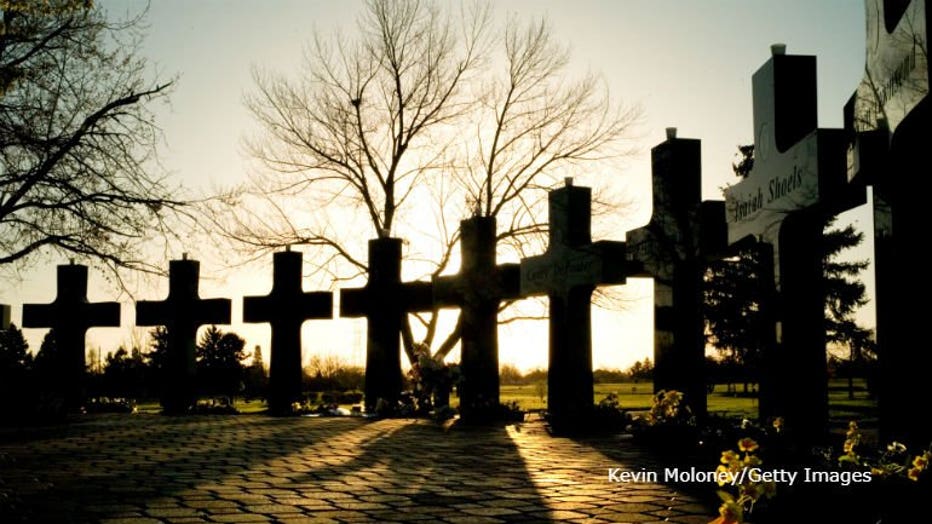 LITTLETON, CO - APRIL 20: A memorial for 13 victims stands around the graves of three of the Columbine High School shooting victims at Chapel Hill Memorial Gardens April 20, 2007 in Littleton, Colorado. (Photo by Kevin Moloney/Getty Images)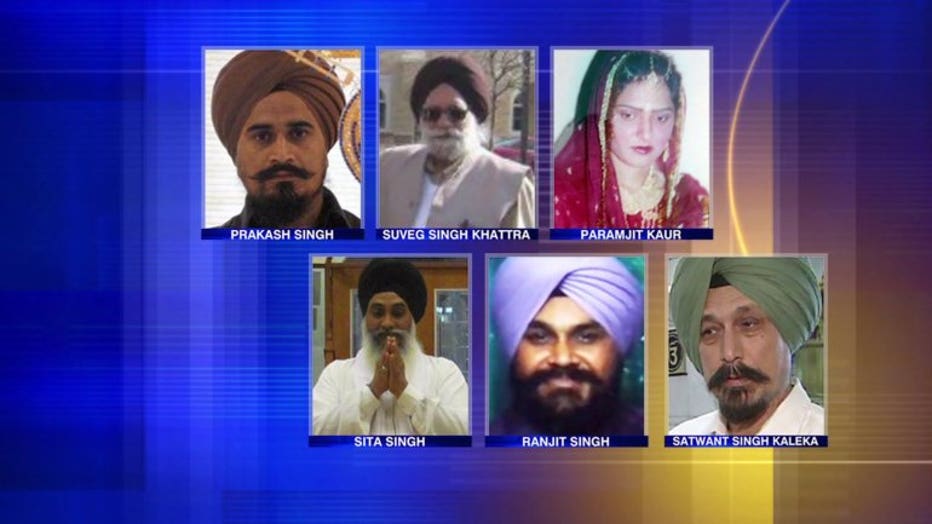 Shooting at Sikh Temple of Wisconsin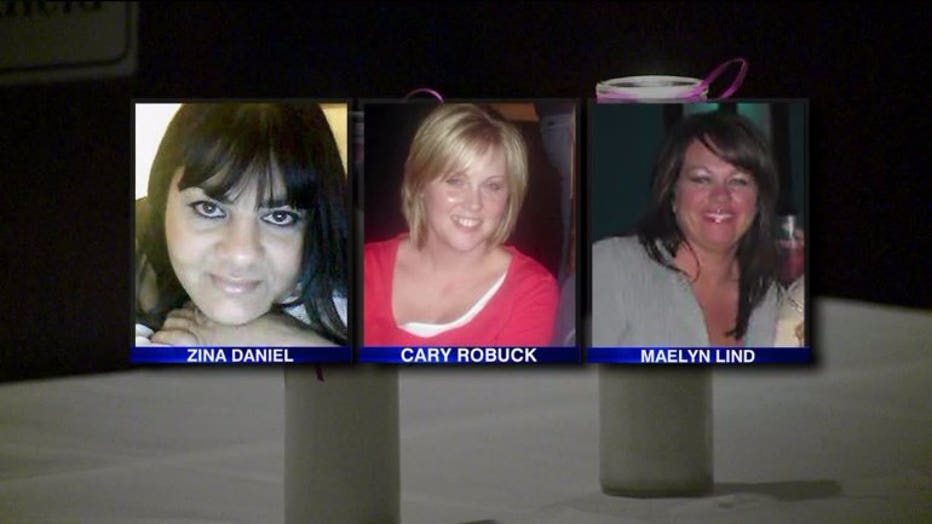 Azana Salon & Spa shooting victims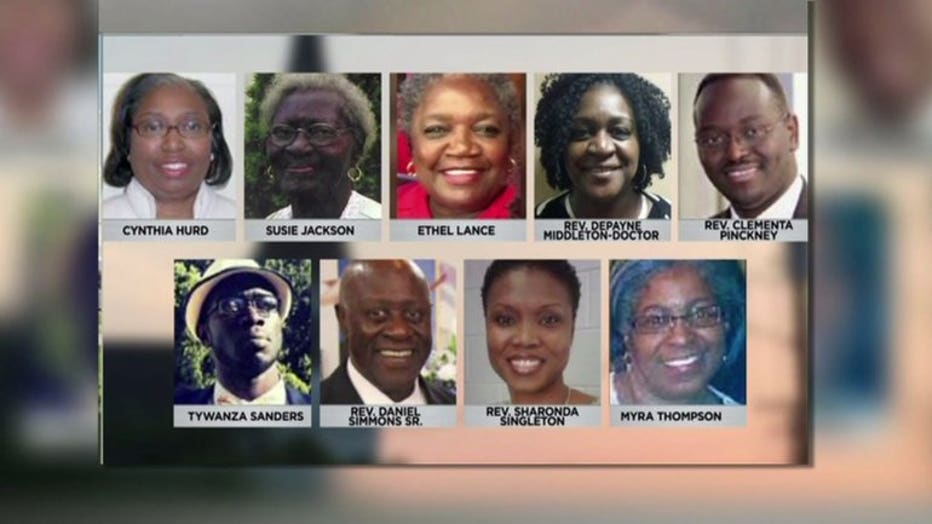 Charleston church shooting victims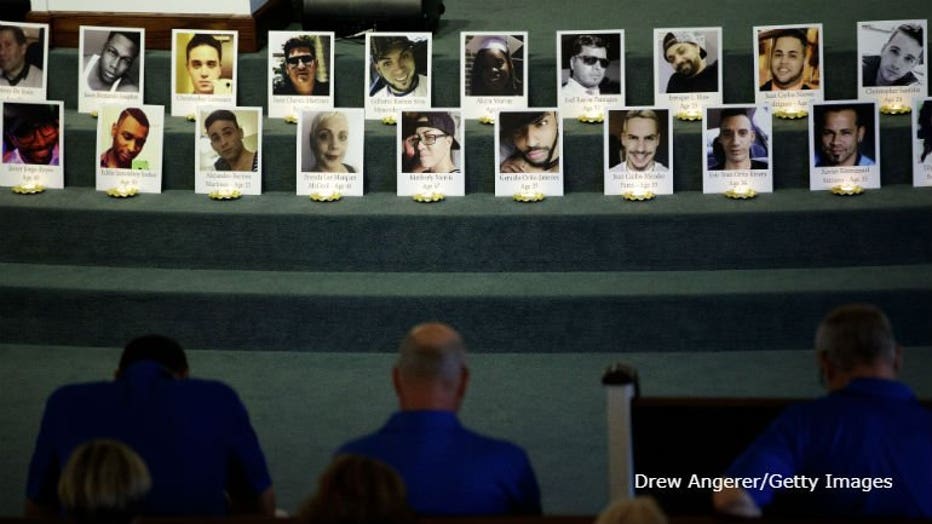 ORLANDO, FL - JUNE 15: A prayer service is held for the victims of the Pulse Nightclub shooting at Delaney Street Baptist Church, June 15, 2016 in Orlando, Florida. The shooting at Pulse Nightclub, which killed 49 people and injured 53, is the worst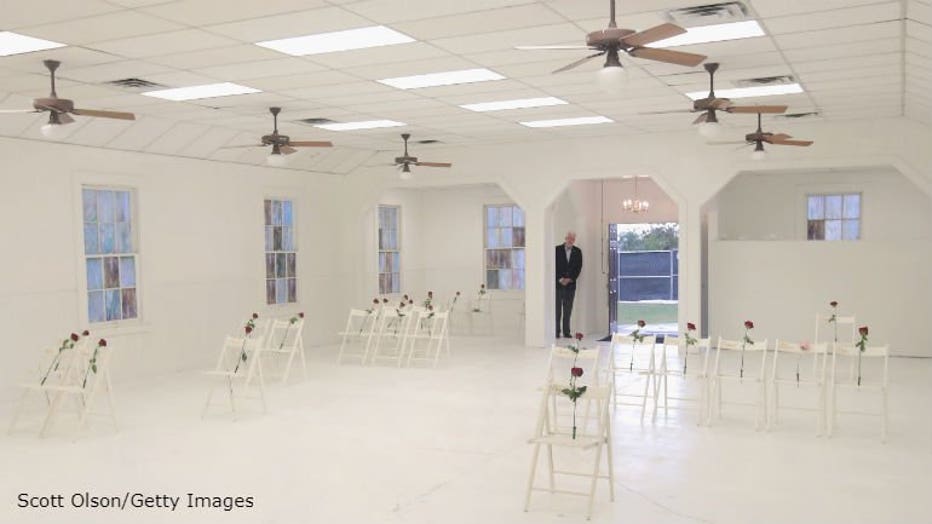 SUTHERLAND SPRINGS, TX - NOVEMBER 12: The First Baptist Church of Sutherland Springs is turned into a memorial to honor those who died on November 12, 2017 in Sutherland Springs, Texas. The inside of the church has been painted white with 26 white ch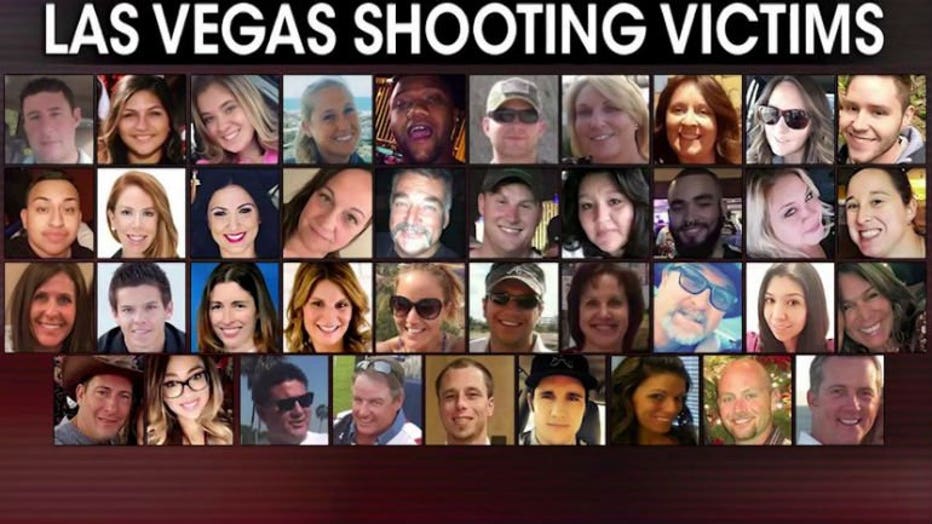 Victims of Las Vegas mass shooting


"We must be prepared, and we must be ready to act," FBI Special Agent Jay Darin said.

Darin leads a class at Slinger High School, not in math or science, but life or death. In the seats are every day people, like the Race family. They joined the training after the Parkland, Florida shooting.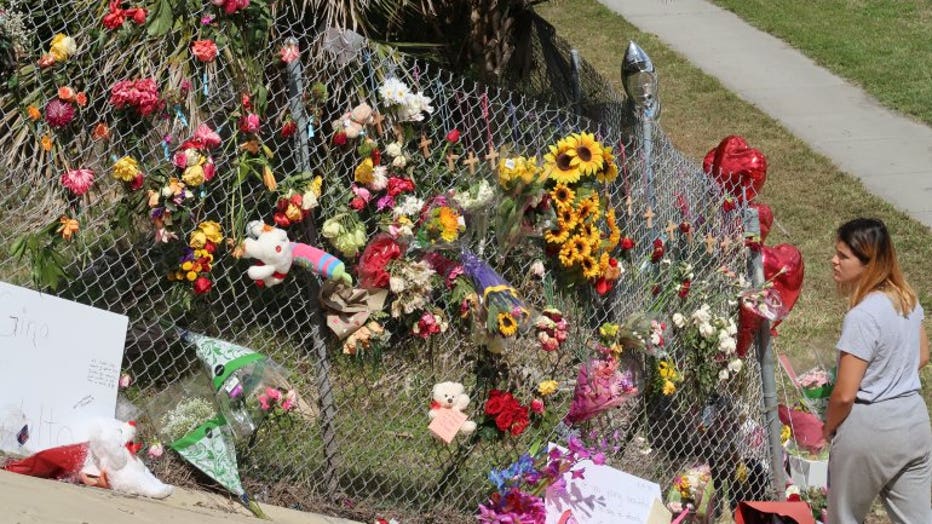 A memorial is set up at Marjory Stoneman Douglas High days after a shooting took place at the school located in Parkland, Florida.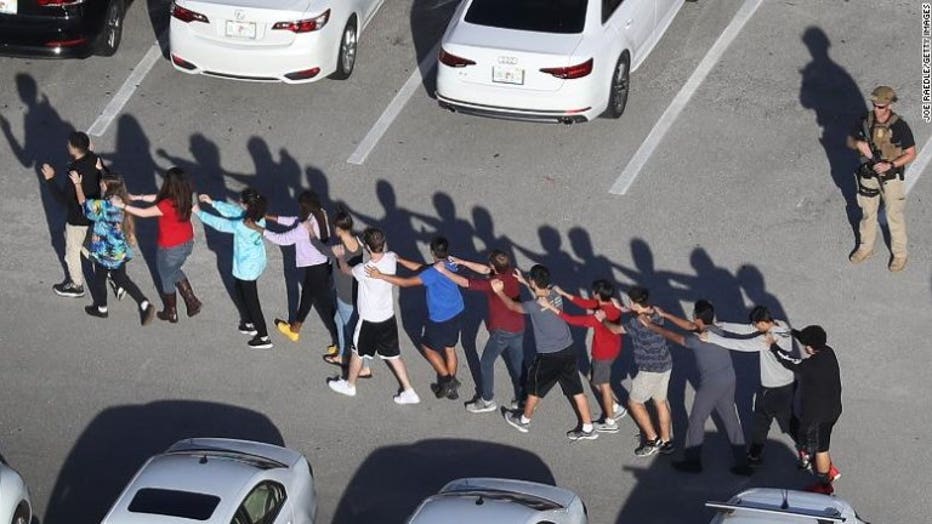 "If you have a plan, if you're prepared, if you know what the next step is, it's not as frightening," said Nadine Race.

Darin's lesson focuses on what do if you are ever in an active shooter situation.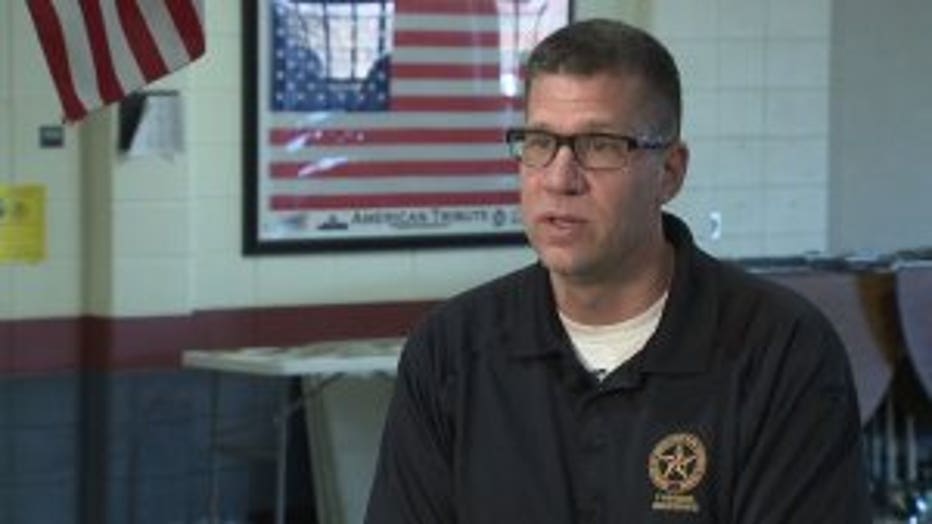 FBI Special Agent Jay Darin


"Civilians are on their own for three minutes, so in essence, they're the real first responders," said Darin.

Darin advises people to act, following these three steps: avoid, deny and defend.

"Don't just stand there and be a victim. Don't just do nothing. Don't freeze.  Do something," he said.

The FBI teaches people avoid the situation -- run from a shooter and away from the area.

"Get away. Try and get out. Get out through a door, through a window, if they have to. Just avoid it altogether," said Darin.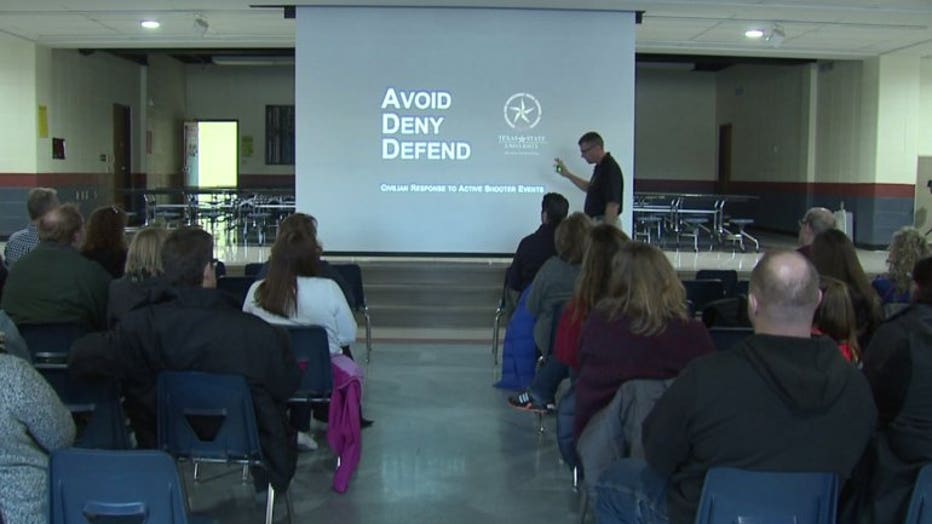 If there are no exits, the next step is to deny.  Run into a room, lock the door and turn off the lights.  Do anything to keep the attacker out.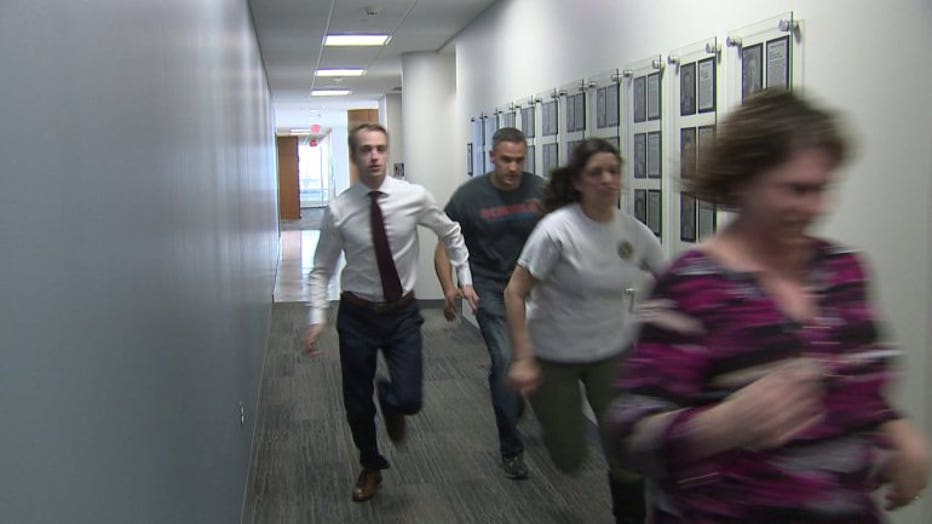 "Barricade a door. Barricade it with desks, filing cabinets, whatever they have to. Use a door-stop, but deny access to your location," said Darin.

If the threat gets into the room, defend yourself.  Use objects in your office or school as weapons -- things like laptops, scissors or fire extinguishers. Do anything to keep the attacker at bay until first responders arrive.




"It's OK to fight your attacker. It's OK to defend yourself with deadly force if you have to," said Darin.

They are lessons that helped the Race family feel more prepared if the unthinkable ever happens.

"Instead of just sitting under a desk, I feel like I can actually be there and attack when needed," said Miranda Race, high school senior.

The FBI provides the special civilian training to various organizations like school districts and big box stores. They say the goal is educate, not frighten.

"They're going to be scared. They're going to be frightened, but they're still able to react to it," Darin said.