3 officers on admin. duty, 1 on admin. suspension after scuffle caught on camera during arrest


MILWAUKEE -- A scuffle between four Milwaukee police officers and a man sent everyone involved to the hospital. It happened Wednesday, May 2 near 51st and Capitol. Milwaukee Police Chief Alfonso Morales said Thursday evening three officers have been placed on administrative duty, and one is on administrative suspension.

Officials released body camera video Thursday evening -- showing a different perspective of the incident.

***WARNING: Video may be disturbing to some viewers***


Police were originally called to the neighborhood around 6:30 p.m. following a report that a man, 25, who was suffering from a mental health episode, had become violent toward relatives as well as other residents.

Chief Morales said a caller stated the man had kicked her door in, and indicated she was hiding behind a car. She said he had not been acting normally since the weekend, and she believed someone put something in his drink. Family members identified him as Demetrius Lowe.

As officers approached, things escalated within a matter of seconds. Chief Morales said the officers began a verbal dialogue with the man before attempting to take him into custody. He said the man resisted, and "actively fought with officers." He said Thursday the man was still being treated at the hospital.

The four officers who were taken to the hospital were treated and release, Chief Morales said.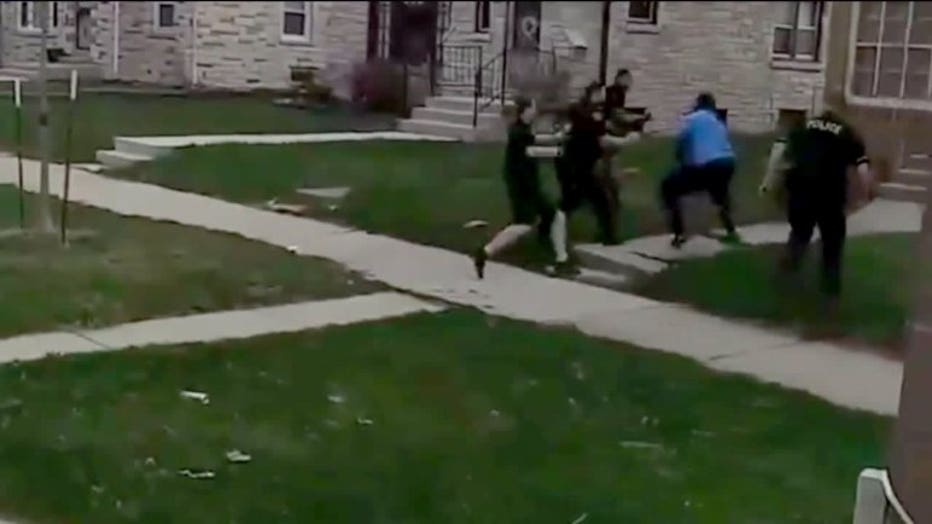 As the fists started flying, cameras started rolling. Cellphone cameras captured the tense moments between several Milwaukee police officers and a man in a blue shirt -- identified by family as Lowe.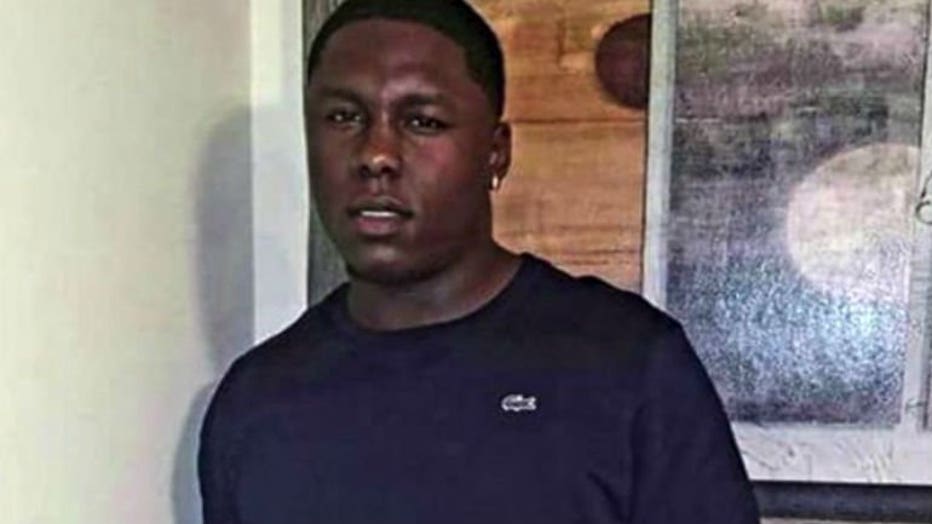 He was located walking in the area of 51st and Capitol --  not far from the original address of the service call. Officers attempted to speak with him, but he responded incoherently and refused to cooperate with the officers' commands. When officers attempted to arrest him, he assumed a fighting stance and physically attacked an officer, police said.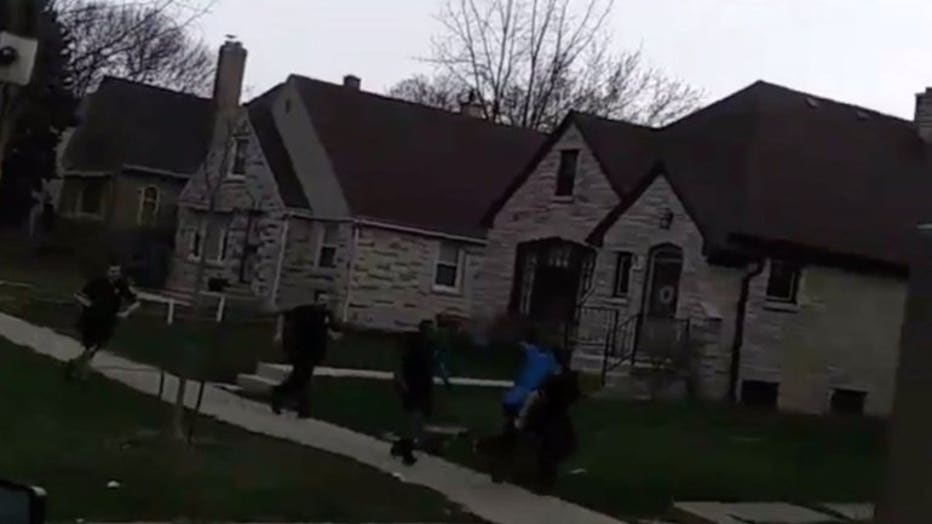 At first, the video shows Lowe was standing still in the grass as four officers surrounded him.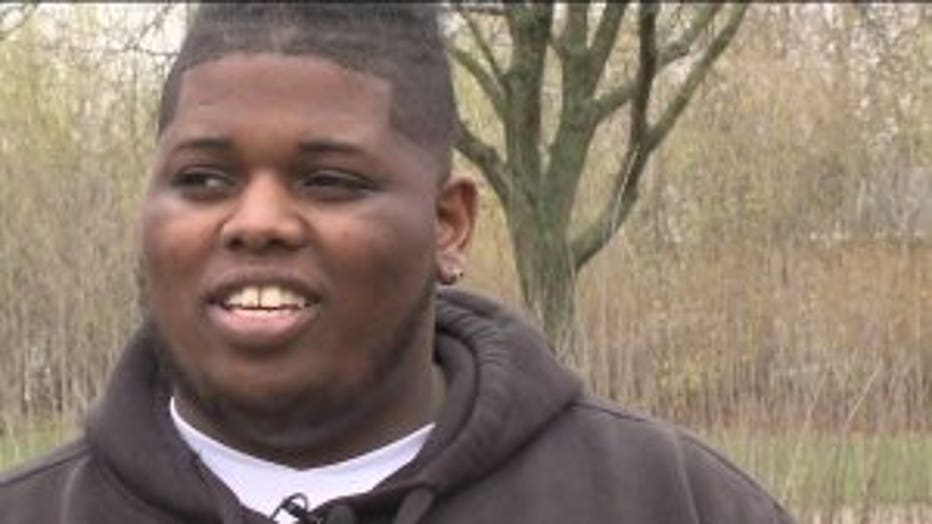 "And I just seen them tasing him and hitting him in the legs with their sticks. Him yelling something -- I couldn't even hear what it was. You could kind of hear them telling him to stop resisting," said Alejandro Allen, witness.

Allen parked his car just a few feet away to record video. He said the man didn't seem mentally stable.

"Like he wasn't in his right mind," Allen said. "You could just see his chest, just in and out."

That's when the video shows Lowe lunged at an officer and started swinging. The officers grabbed Lowe's arms and tried to drag him to the ground as he continued to struggle with them.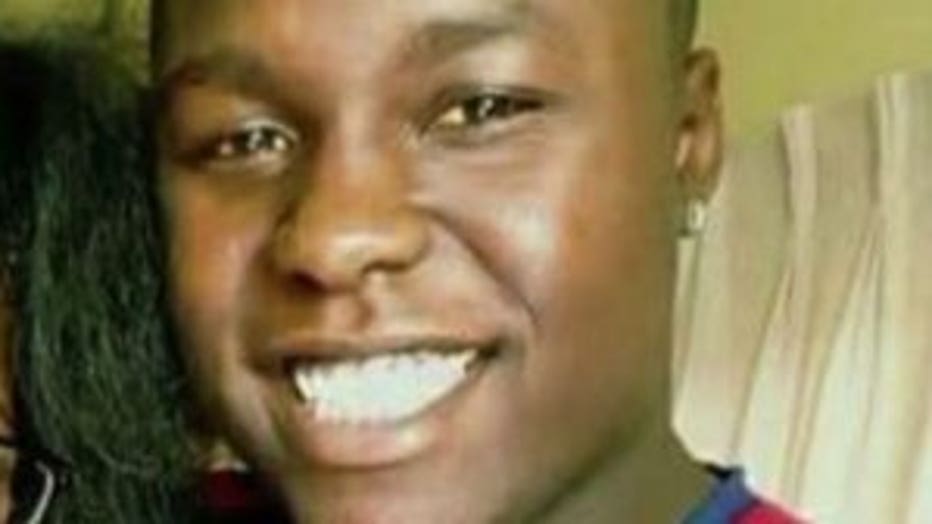 "Looked like 10 or more officers. Tasers out. You can hear when a cartridge ejects from a Taser. You could hear that. The whole takedown itself was just over excessive -- with the punching, the kicking. The man was clearly down," said Allen.

Allen said he wanted to share his account of the events -- hoping it helps both law enforcement and the community understand what happened.

"Everybody's going to have mixed emotions on the whole situation," said Allen.

Police said the man's aggression level continued to escalate as he physically charged and threw multiple punches at several officers. After several minutes, the man was eventually taken into custody. He was taken to a hospital to be treated for injuries not believed to be life-threatening, and for a mental health evaluation, police said.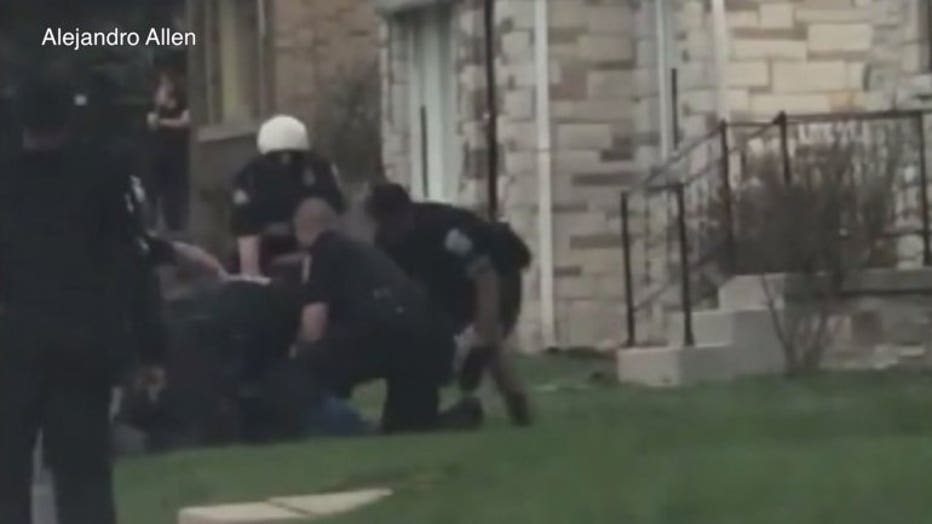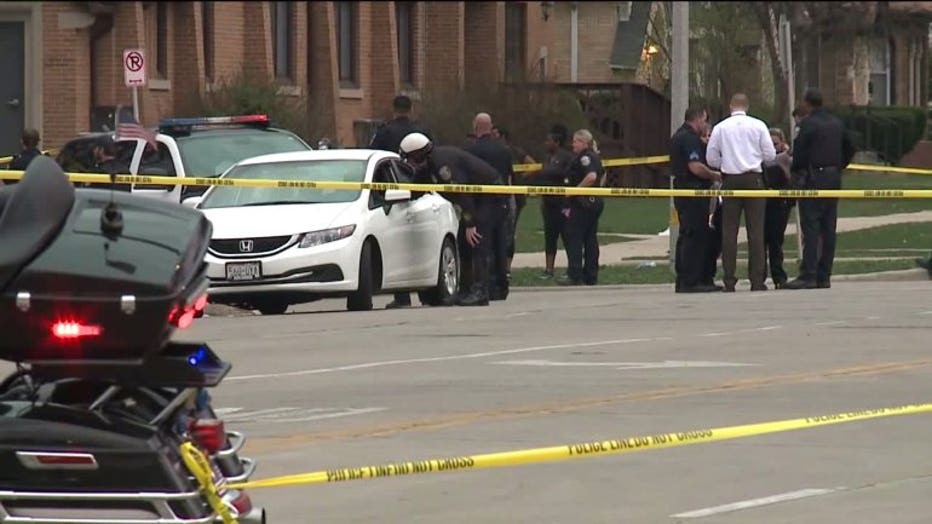 Below is cellphone video captured by viewers:




Police said the following about the four officers who were injured during the incident:


Again -- they were treated and released.

"In this case, our officers did what they had to do to survive," said Milwaukee Police Association President Mike Crivello.

Union President Mike Crivello says, he reviewed the footage and hasn't seen any wrongdoing by officers.

This incident is being investigated by the "Criminal Investigation Bureau" and MPD's Internal Affairs Division, and it will be reviewed by the district attorney.

Chief Morales said: "I support the members of the Milwaukee Police Department. The officers take tremendous risks on a regular basis; however, it is important that officers abide by our training and policies."