3 charged in crime spree that lasted several months in Milwaukee


MILWAUKEE -- They are accused of holding up eight Milwaukee businesses at gunpoint. Now, the two men and a woman have been charged in connection with the crime spree that unfolded between January 25th and April 21st.

The accused are 24-year-old Robert Anderson, 26-year-old Theodore Simmons and 31-year-old Rebecca Rodriguez -- all from Milwaukee.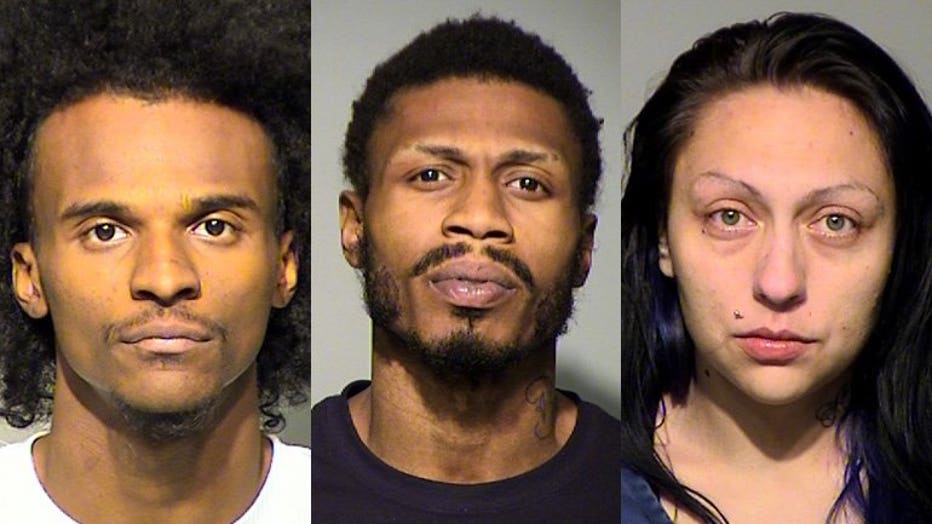 Between the three of them, they face more than 20 felony charges. According to the criminal complaint, the three are suspected in the following crimes: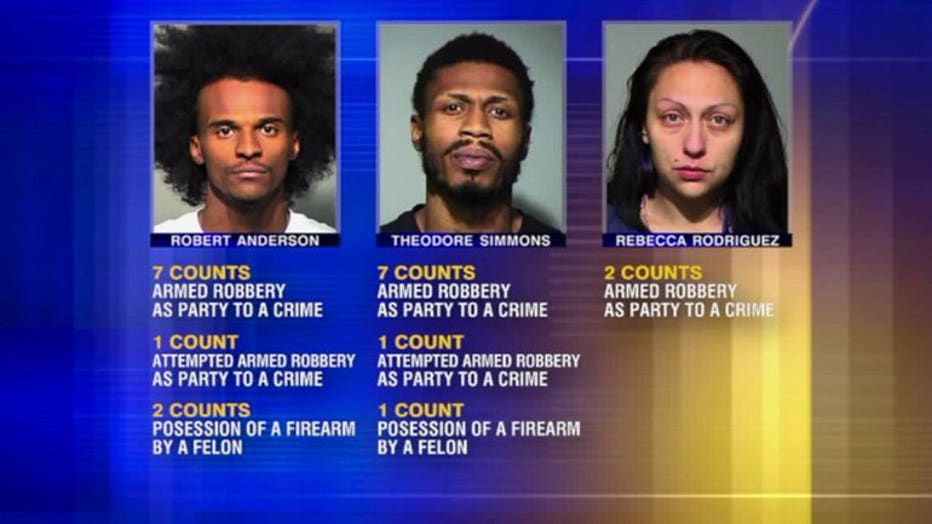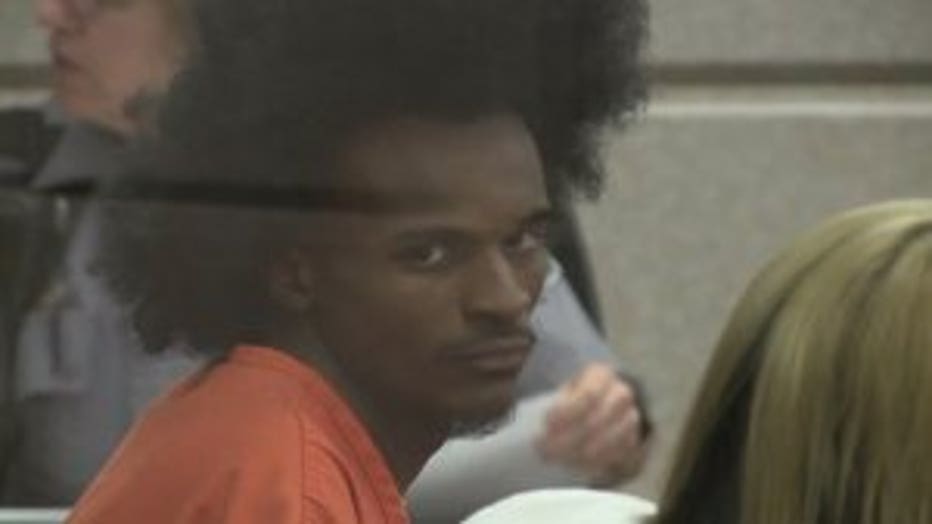 On Wednesday, May 10th at a preliminary hearing for Anderson, the state laid out its evidence against the 24-year-old.

"They then jumped the employee and took her property," said a detective who testified.

Simmons and Rodriguez also appeared in court -- each waiving their right to a preliminary hearing. All three then entered not guilty pleas to the charges against them.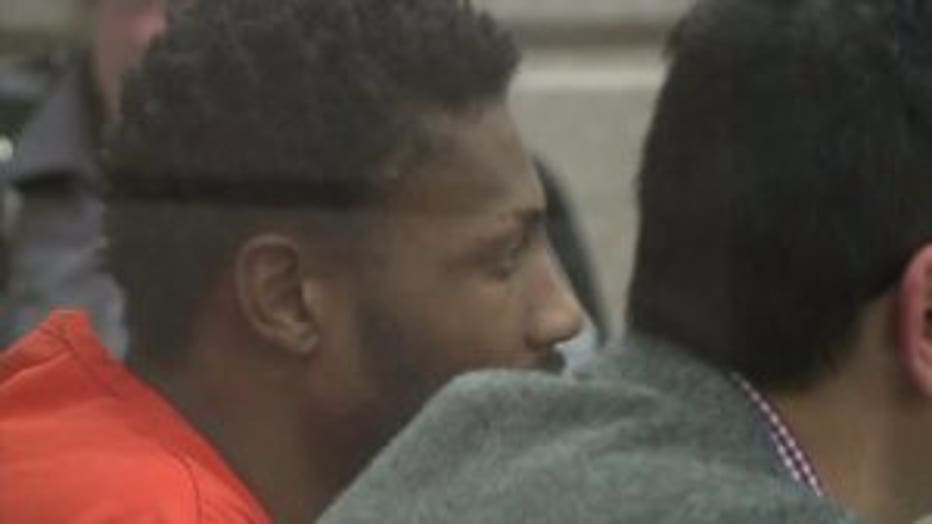 The court commissioner ruled there is enough evidence for their cases to move forward -- all were bound over for trial.

Prosecutors say Anderson and Simmons robbed seven Milwaukee businesses at gunpoint and tried to rob an eighth. Rodriguez was allegedly in the getaway car in two instances.

The owner of El Jalapeno on W. National Avenue said she was working on April 12th when two masked men walked through the restaurant's back door, pointed their weapons at her face, and demanded money.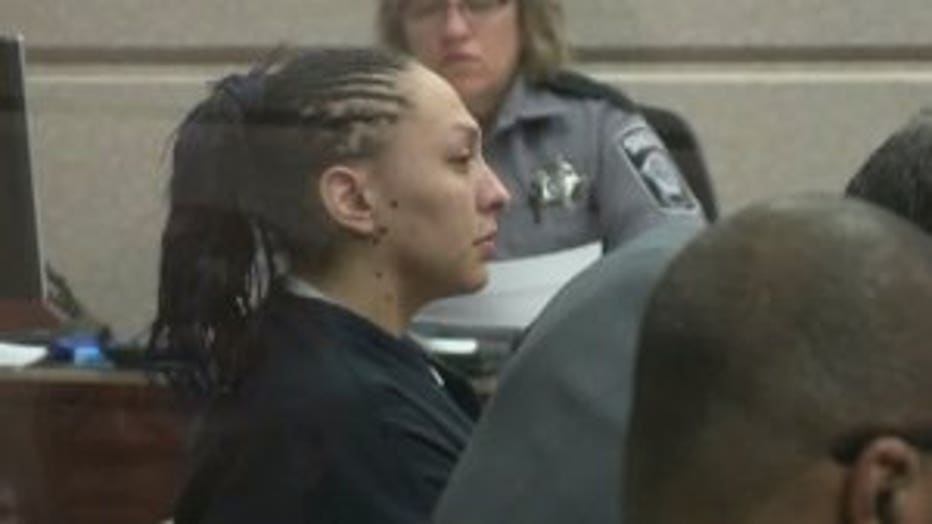 "One guy, they hit me on the head, so it scared me more," said the owner.

The suspects in that crime made off with about $120 from the register.

Officers tracked down the suspects after arresting Simmons' sister, who is the owner of the alleged getaway vehicle. She identified Simmons in several surveillance photos from businesses that were robbed.

Simmons and Anderson are both convicted felons. Simmons was previously convicted of possession of a firearm by a felon and possession of a firearm in a school zone. Anderson was previously convicted of burglary and operating a motor vehicle without the owner's consent.