2K+ positive for COVID-19 in Wisconsin; 20K+ test negative, 52 deaths


MILWAUKEE — The total positive cases of coronavirus in Wisconsin rose to more than 2,000 on Friday, April 3. There have been a total of 52 deaths, as reported by the state and county health departments. There have been more than 20,000 negative tests.

1,912 people in the state have tested positive, according to the Wisconsin Department of Health Services' daily 2 p.m. report.

At 2:30 p.m., Milwaukee County released an updated total of 1,023 number of confirmed cases; there have been 28 deaths, according to Milwaukee Health Commissioner Jeanette Kowalik. Kowalik also said that, of the 1,000-plus cases in the county, approximately 800 are within the City of Milwaukee.

Racine County health officials reported 46 confirmed cases and the county's first death related to the virus in a 3 p.m. announcement. Kenosha County (90) and Sheboygan County (21) also released updated totals after the DHS report. Dane, Ozaukee and Washington Counties also reported additionals cases and/or deaths late Friday.

Each county's reported cases represent additions to the totals reported by the DHS at 2 p.m., bringing the total number of cases in the state to 2,014.

For the first time Friday, the DHS report included confirmed cases in Barron County (3) and Rusk County (1).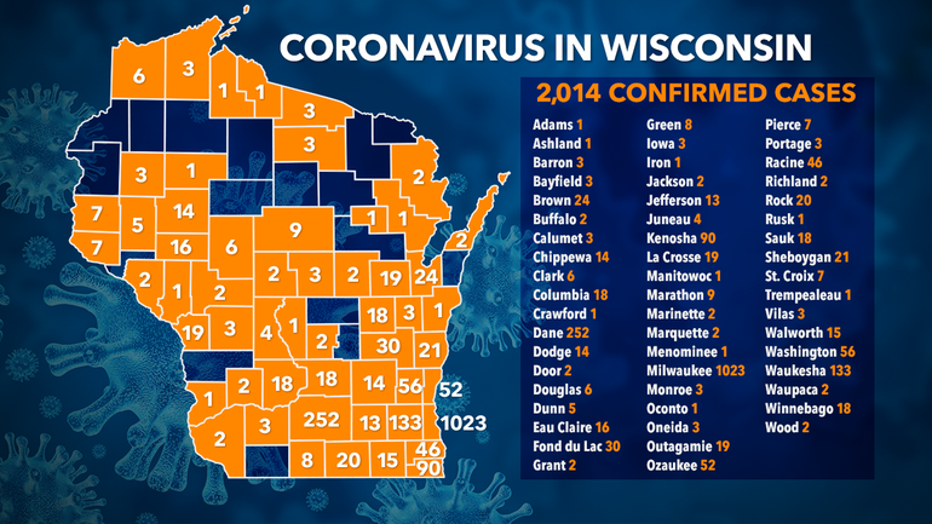 Positive case numbers statewide jumped significantly this week, but state health officials say that practicing social distancing is preventing them from jumping "exponentially." Data from other countries show by how much.

"The data from China in the first month was that these infectious diseases can grow exponentially, which means it goes up by 100 one day, the next day it goes up by 200, then it goes up by 400 and then 800," said Dr. Ryan Westergaard of the Bureau of Communicable Diseases. "That's how communicable disease epidemics rapidly disseminate through a population."

State health officials encourage the public to log on to resilient.wisconsin.gov to find resources to cope through these trying times -- acknowledging the mental toll the pandemic is taking on everyone, especially those on the front lines.

They also ask the public to continue to follow the "Safer at Home" order and maintain social distancing of six feet from others when making essential travel.

DHS data (compiled as of 2 p.m. Friday, April 3)


























| Status | Number (%) of People as of 4/3/2020 |
| --- | --- |
| Negative Test Result | 22,377 |
| Positive Test Result | 1,916 |
| Hospitalizations | 487 (25%) |
| Deaths | 37 |
COVID-19 related deaths in Wisconsin


Individual counties have reported additional deaths from the virus than those released by the DHS, bringing the state total to 52.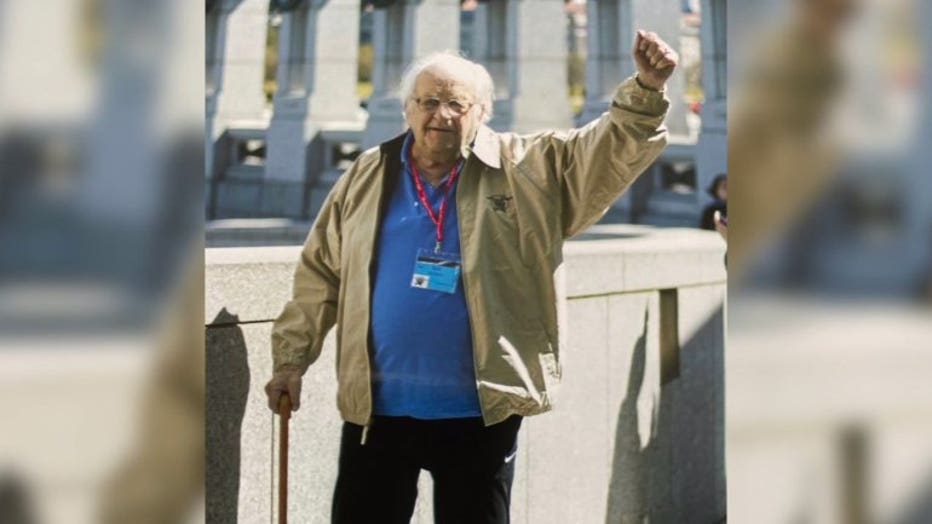 Robert Blackbird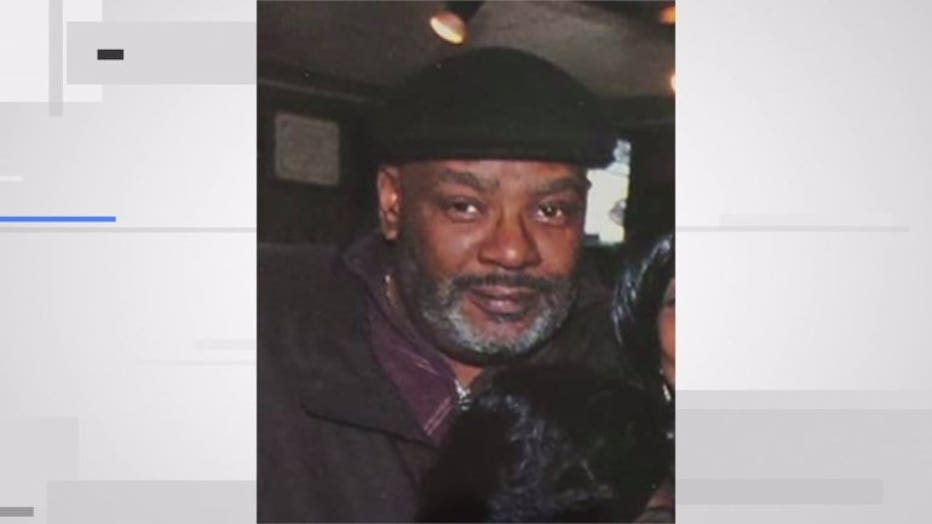 Lawrence Riley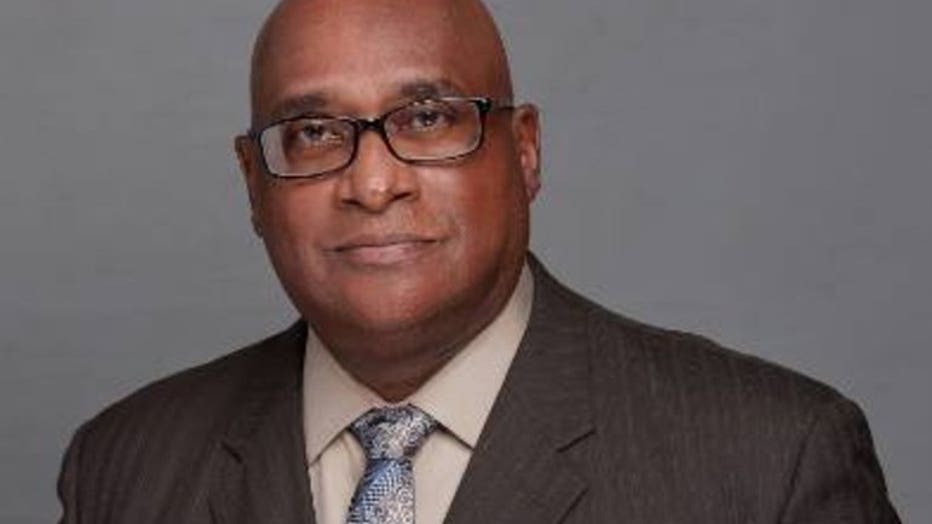 Lenard Wells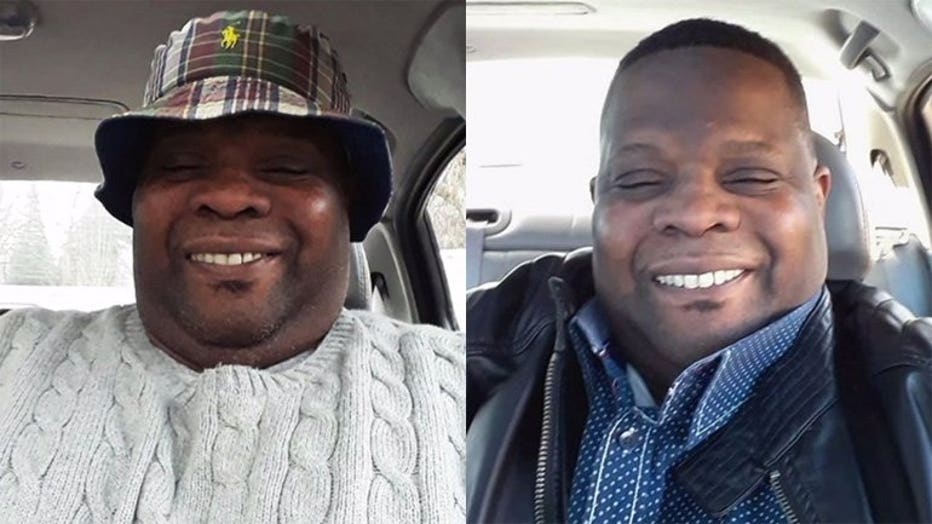 Roderick Crape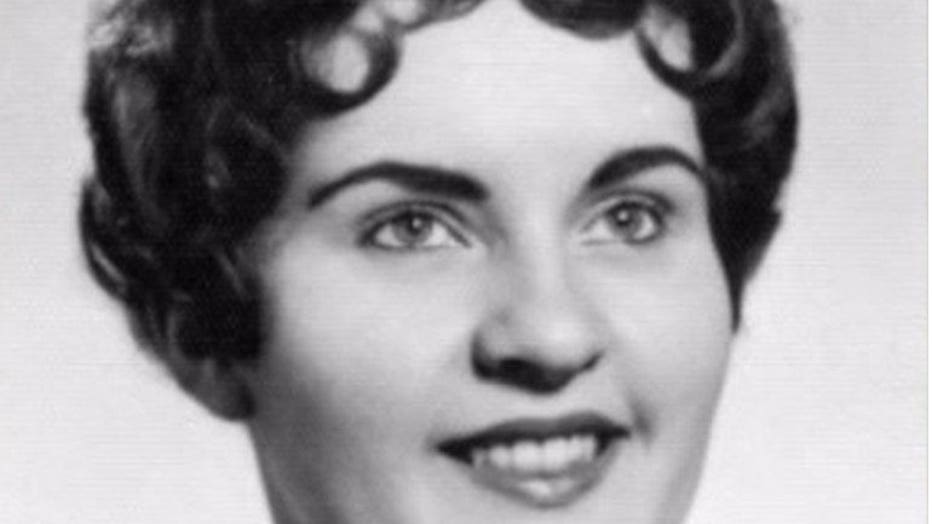 Gail Kutz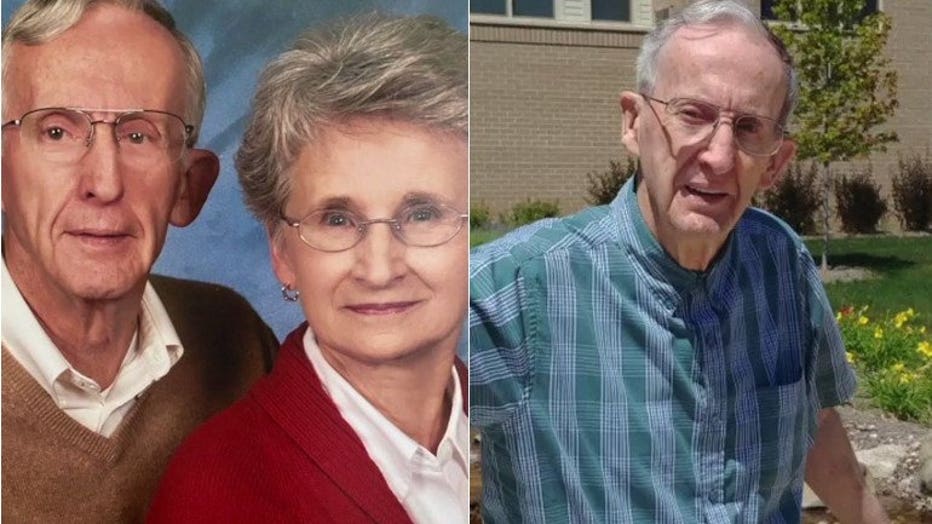 Kenneth Going
Resources to keep you informed about COVID-19

CLICK HERE to view the Milwaukee County COVID-19 dashboard.

CLICK HERE to view the latest COVID-19 totals (updated daily at 2 p.m.) from the Wisconsin Department of Health Services.




CoronavirusNow.com: A Fox Television Stations initiative to provide you with the most up-to-date national and international news on COVID-19.



Helpful phone numbers


About COVID-19 (from the CDC)

Symptoms: Reported illnesses have ranged from mild symptoms to severe illness and death for confirmed coronavirus disease 2019 (COVID-19) cases. These symptoms may appear 2-14 days after exposure (based on the incubation period of MERS-CoV viruses).