28-year-old Milwaukee man taken into custody after high-speed pursuit in Racine
RACINE COUNTY -- A 28-year-old man was arrested after fleeing from an officer during a traffic stop while on I-94, according to the Racine County Sheriff's Office.

According to the sheriff's office, at approximately 10:50 a.m. Wednesday, September 14th a deputy stopped a vehicle on I-94, and when the deputy exited his squad, the vehicle sped away at a high rate of speed.

Officials say the deputy pursued the vehicle for a short distance but stopped due to the high speed and traffic conditions.

The vehicle was later found to have crashed on the southbound I-94 County Highway KR on ramp. Authorities say the vehicle exited I-94 southbound at the KR off ramp, failed to stop at the stop sign and tried to reenter southbound I-94 on the KR on ramp but lost control and crashed.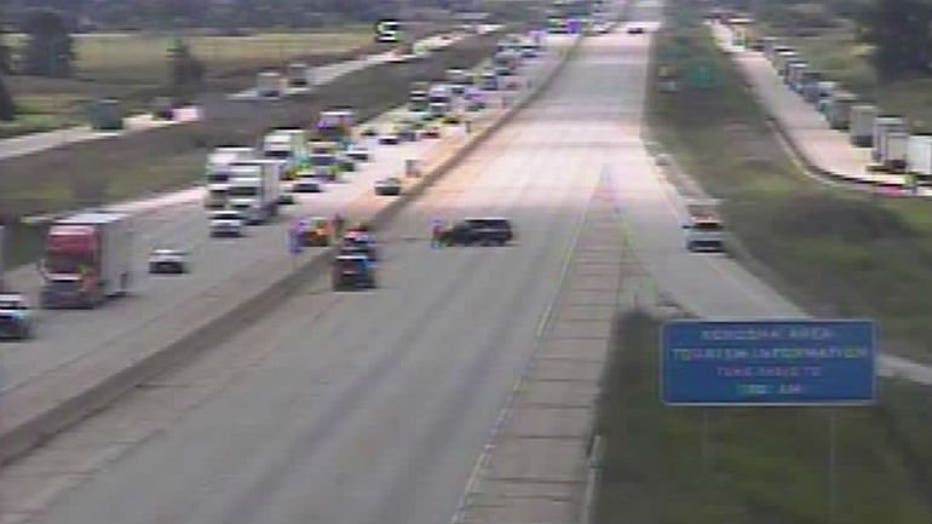 The lone operator of the vehicle was identified as a 28-year-old Milwaukee man. He sustained life threatening injuries and was taken to a local hospital for treatment.

He will be arrested on a felony warrant from the Wisconsin Department of Corrections and for a charge of fleeing and eluding a police officer, along with several other violations.