28 subcontractors selected to do site development work for Foxconn campus in Racine


RACINE -- Foxconn Technology Group and its general contractor, M+W | Gilbane announced on Monday, May 7 a list of 28 subcontractors selected to conduct site development work for Foxconn's massive Mount Pleasant technology campus.

All but one of the companies have facilities in Wisconsin. The other is based in Illinois. The contracts awarded have a total value of $100 million, Foxconn officials said in a news release.




Gov. Scott Walker said it showed a "Wisconsin First" philosophy in Foxconn's construction plans.

"The impact this will have statewide will literally touch people in 60 of our 72 counties," Walker told hundreds of employees at CNH Industrial in Racine, one of the subcontractors that won a bid to provide equipment rentals. Walker said the impact will include direct and indirect jobs.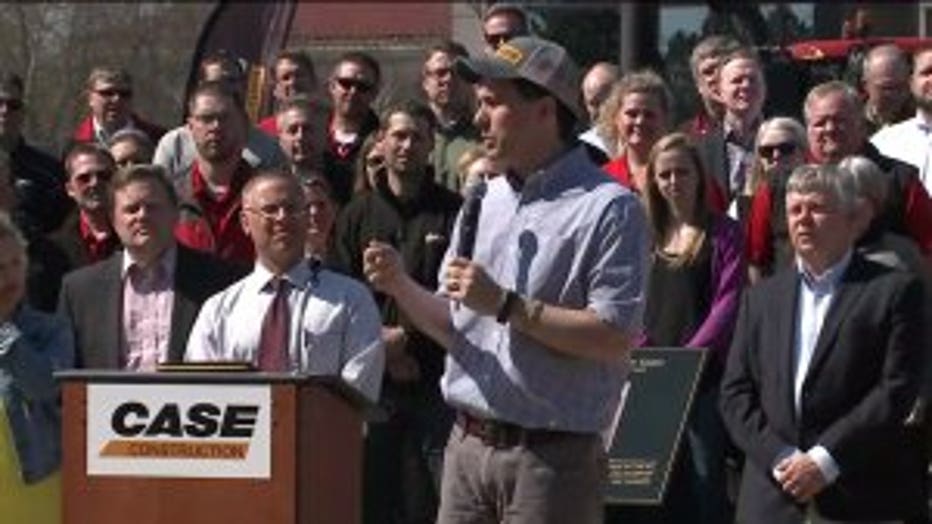 Foxconn executive Louis Woo said in a statement that Monday's announcements were only the first round.

"As we actively move forward with construction of this project, we look forward to partnering with additional Wisconsin companies as we begin to create 13,000 jobs and build the foundation for the robust AI 8K+5G ecosystem that Foxconn is building in Wisconsin to eventually reach all parts of the United States," Woo said.

The site development work includes erosion control, mass excavation, storm water management and testing work.  This phase of the construction project will require 500,000 hours of work on site and create 800 direct and indirect jobs, Foxconn said in the news release.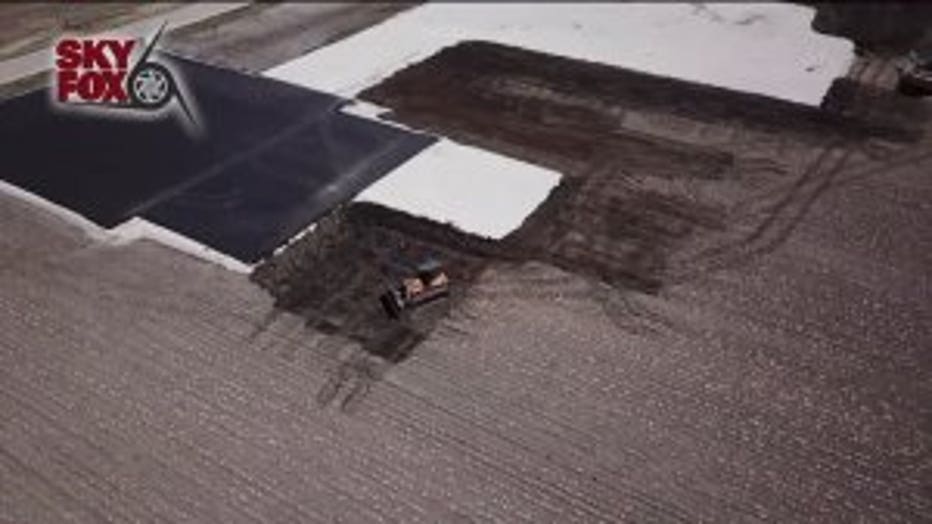 One Wisconsin Now, a liberal group, criticized the process, noting that some of the companies that won contracts have executives who have contributed to the governor's campaign.

The three top executives of Michels Corp., where Walker attended a separate event Monday, have each donated at least $27,500 to Walker's campaign since 2010, state campaign finance records show.

Walker dismissed the criticism.

"We don't control the process. This is the private company, and I'd be shocked if there was any company that was involved in construction that hasn't supported me because I've done more to build the state in the last seven or eight years than just about any governor in the past," said Walker.

Also Monday, the governor shot back against an announcement from Illinois Attorney General Lisa Madigan, a Democrat, that she would sue the Environmental Protection Agency over ozone regulations related to Foxconn.

"I actually think we should be suing Illinois for years of Chicago and Gary, Indiana — Indiana as well — for pushing smog up along our lakeshore," Walker told reporters. "I think it might be worth us looking at a counter-suit back, or something in that regard."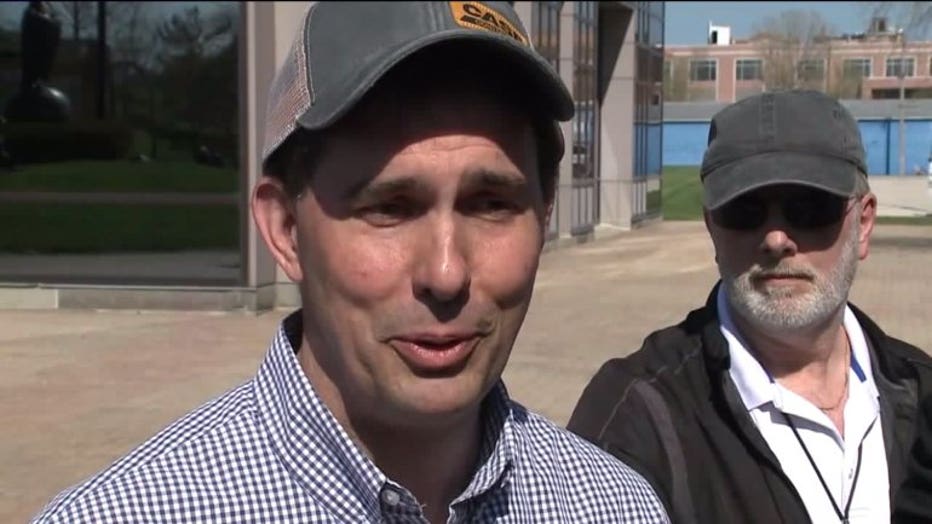 Milwaukee Mayor Tom Barrett, who is considering a run for governor, sharply criticized the deal Monday. It would provide Foxconn with $4.5 billion in public incentives if it builds a $10 billion plant and meets hiring targets. Barrett said he was concerned that the funding was coming at the expense of state aid to local governments.

"I can tell you there have been a number of businesses here in Milwaukee who all say, 'Well, we all want the Foxconn package," Barrett said. "I've said to them, local government does not have that capacity. We can't come close to that."

The full list of the 28 subcontractors announced Monday: