$25K reward now offered for information in search for Jayme Closs


BARRON COUNTY, Wis. -- A $25,000 reward is now being offered for information in the search for 13-year-old Jayme Closs.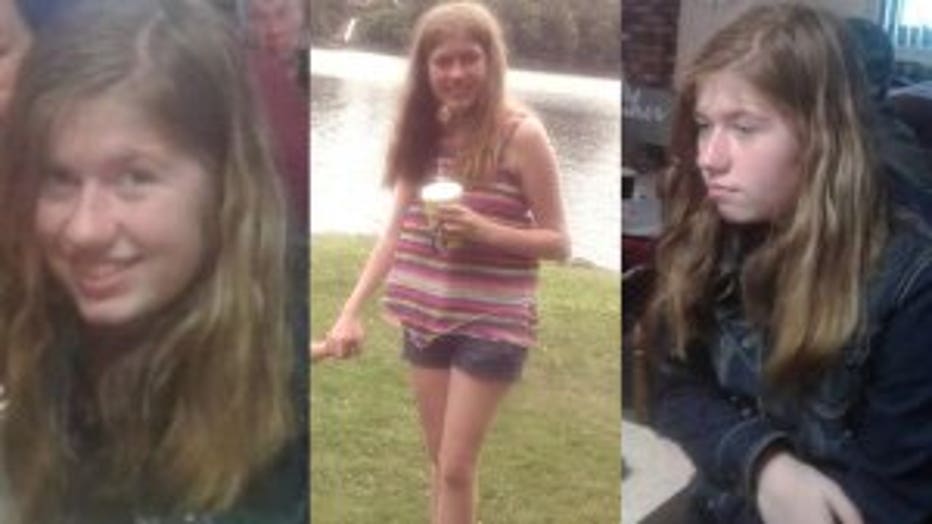 Authorities have been searching for Closs since early Monday, Oct. 15 when a mysterious 911 call led deputies to discover that her parents had been shot dead at the family's home in northwestern Wisconsin's Barron County. Since her parents were found dead, Closs hasn't been located. Sheriff's officials believe she may be in danger.

On Wednesday, Oct. 24, investigators indicated they have had 1,550 tips come into their tipline (1-855-744-3879). They have checked and closed 1,250 of those tips.

Investigators did make a request -- asking anyone who was driving Highway 8 in Barron County between 12:30 a.m. and 1:30 a.m. on Monday, Oct. 15 to call the tipline. They say you may have critical information to help in the investigation.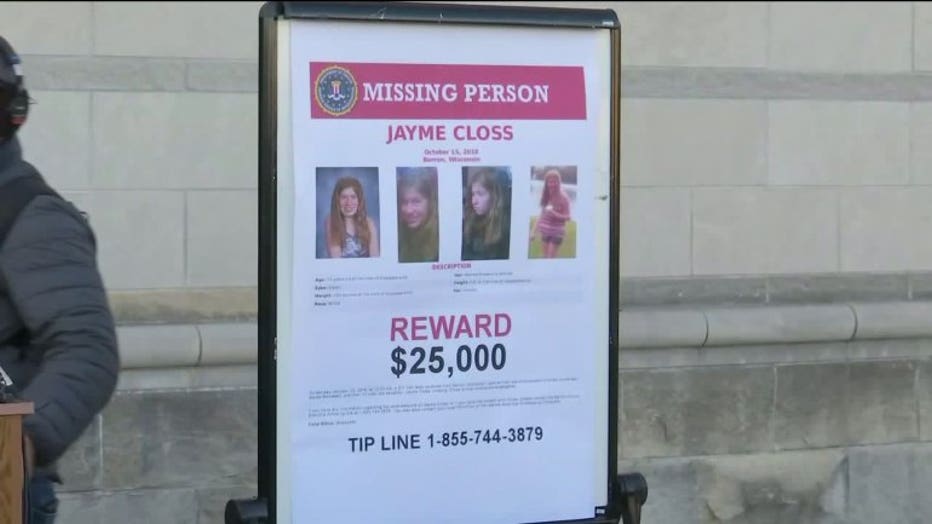 Meanwhile, Jennifer Smith, Closs' aunt, spoke at the news conference.

"We would like to thank the community for their continued love and support of our family during this extremely difficult time," Smith said.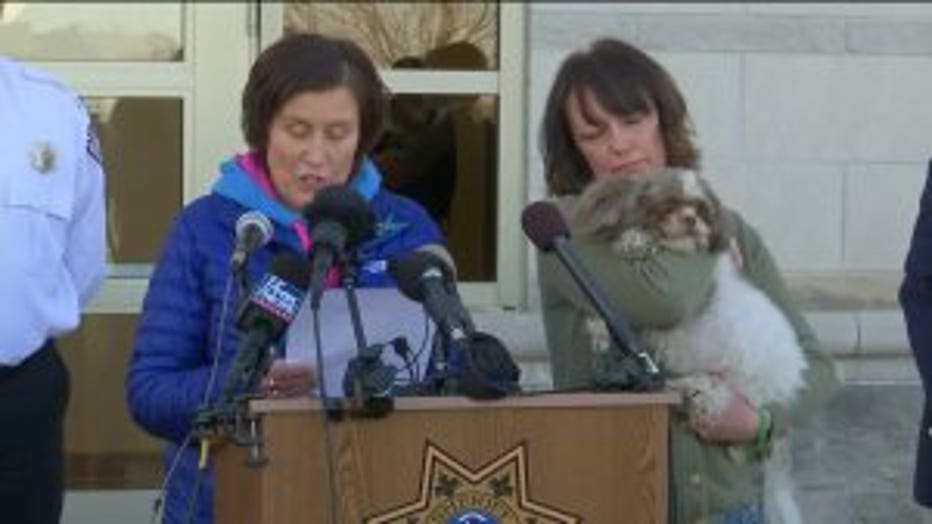 Jennifer Smith, Jayme Closs' aunt


Smith appealed to Jayme.

"Jayme, Not a moment goes by when we aren't thinking of you and praying for you. Your family and friends miss you so much -- your sparkling eyes, your bright smile, your soft little giggles," Smith said. "Your dog Molly is waiting for you. She's sleeping in one of your sweatshirts -- and will only eat chicken. Grandpa needs new artwork on his fridge. Aunt Susie wants to go jogging in the park with you -- and I want that girls shopping date we planned. I even brought your favorite iced coffee with me today."


Smith appealed to the public to call with any tips -- before offering one last word for her niece.

"Jayme, we need you here with us to fill that hole that we have in our hearts. We all love you to the moon and back and we will never stop looking for you," Smith said.

Investigators are searching for two cars — a red or orange Dodge Challenger and a black Ford Edge or black Acura MDX — that may have been near the Closs family's home on the night of the attack, Fitzgerald said. He didn't have information about the cars' license plates.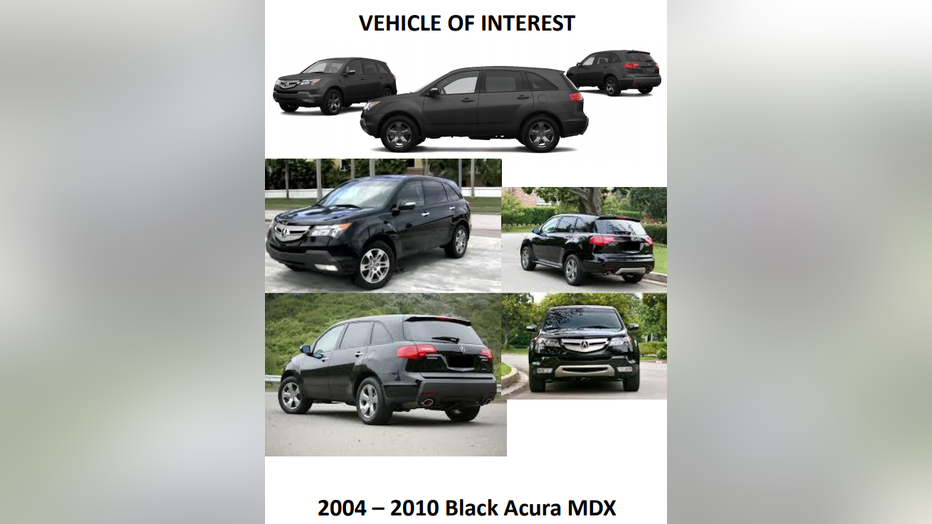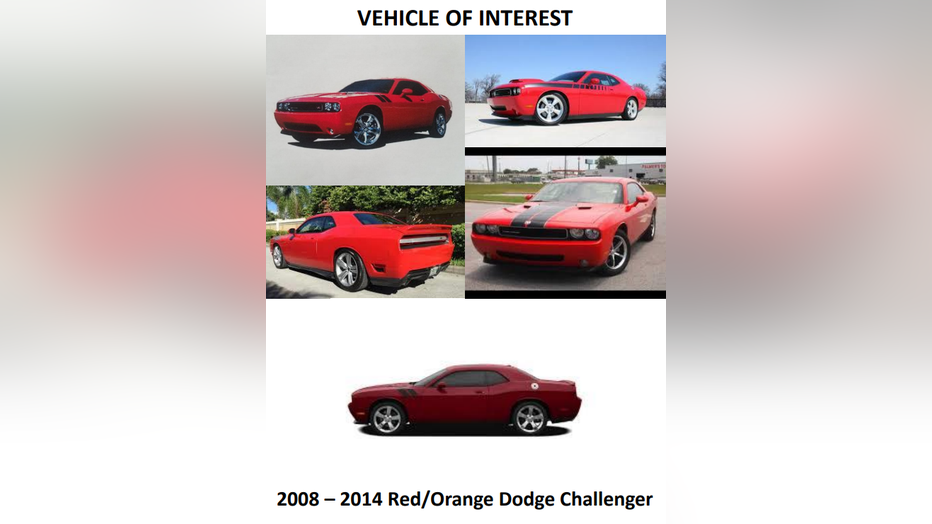 Again, if you have information that can help find Jayme Closs, contact the tip line at 1-855-744-3879.  Officials have also added an email address, jaymetips@co.barron.wi.us which will accept any photos or videos related to possible sightings.