25-year-old Milwaukee man, an employee at Whistling Straits, charged with disorderly conduct
SHEBOYGAN COUNTY -- A 25-year-old Milwaukee man who was working at Whistling Straits for the 2015 PGA Championship has been charged with disorderly conduct after an incident that occurred on Monday, August 10th.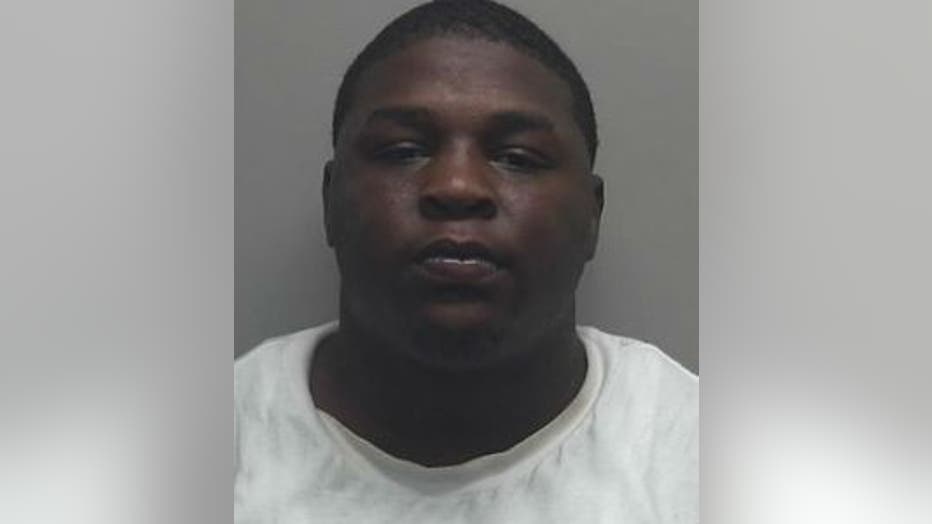 The accused is Gerald Mitchell.

It was shortly after 3:00 p.m. Monday when a Sheboygan County Sheriff's deputy working security at Whistling Straits was notified about an issue with an employee in one of the tents.

That deputy spoke with two employees, who indicated Mitchell was causing a disturbance -- swearing and making threats.

The complaint indicates these employees told the deputy this occurred two times prior to this incident -- and each time, staff allowed Mitchell to "redeem himself," and he was able to calm down for a short period of time.

The employees indicated Mitchell became upset with one of the employees after "she mentioned his name to another employee."

The complaint indicates Mitchell called "his baby mama," and the employee could apparently hear his conversation. The employee told the deputy Mitchell said: "Come get me and bring my gun."

The deputy spoke with another employee -- an assistant to the manager, who indicated Mitchell had gotten physical with her -- getting in her face, yelling and screaming at her and chest-bumping her.

The complaint says Mitchell was initially given a county ordinance citation and he stated "that he was not going to pay the citation because he lived in Milwaukee."

He was then taken to the detention center and expected to post bond.