23-year-old officer dies in MPD squad crash near 76th and Silver Spring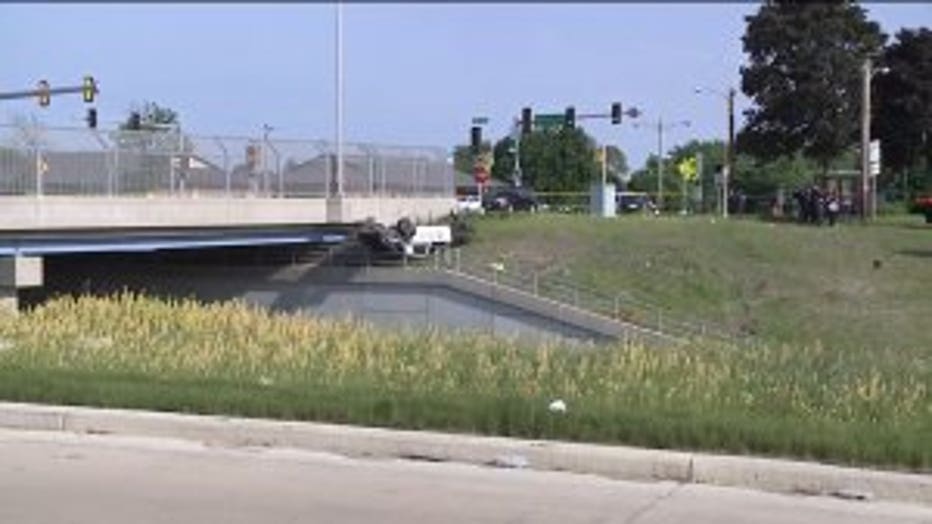 Milwaukee Police Department squad crash at 76th & Silver Spring


MILWAUKEE -- A Milwaukee police officer has died, another is injured after a violent crash on the city's northwest side Thursday, June 7. The crash happened just after 5 p.m., near 76th and Silver Spring. A Milwaukee Police Department squad car rolled off the road and got wedged near an overpass.

Milwaukee police have identified the officer who passed away as 23-year-old Charles Irvine Jr. He was a police aide for two years and an officer for nearly two years.




"He began his service with the Milwaukee Police Department at the age of 19 and became a police officer at the age of 21," Milwaukee Police Chief Alfonso Morales said.

"Officer Irvine gave his life to the people of this community. He served this community because he wanted it to be a better community I ask that everyone in this area remember him and his family in their prayers," Milwaukee Mayor Tom Barrett said.

"This is truly a very difficult day for us... probably in fact our most difficult day. And we get through this day and the days to come because there are so many good citizens that will continue to pray for the families and officers and we're eternally grateful for those prayers and those well wishes," said president of the Milwaukee Police Association, Mike Crivello.




Dispatchers called for all available squads to help escort Irvine's body from Froedtert to the medical examiner's office.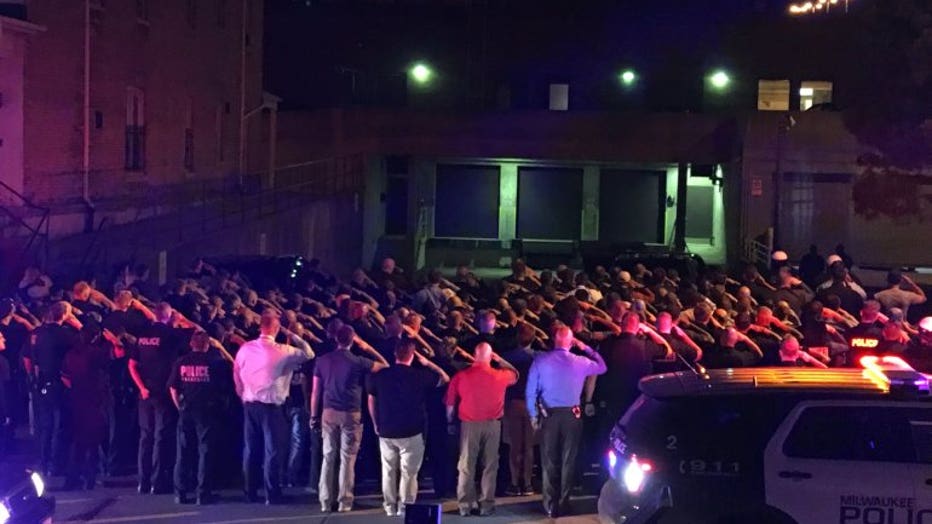 Officers salute fallen Officer Charles Irvine


"It's terrible. It's sad," said Cory Cox, who lives nearby.

The Milwaukee police squad car was flipped and mangled.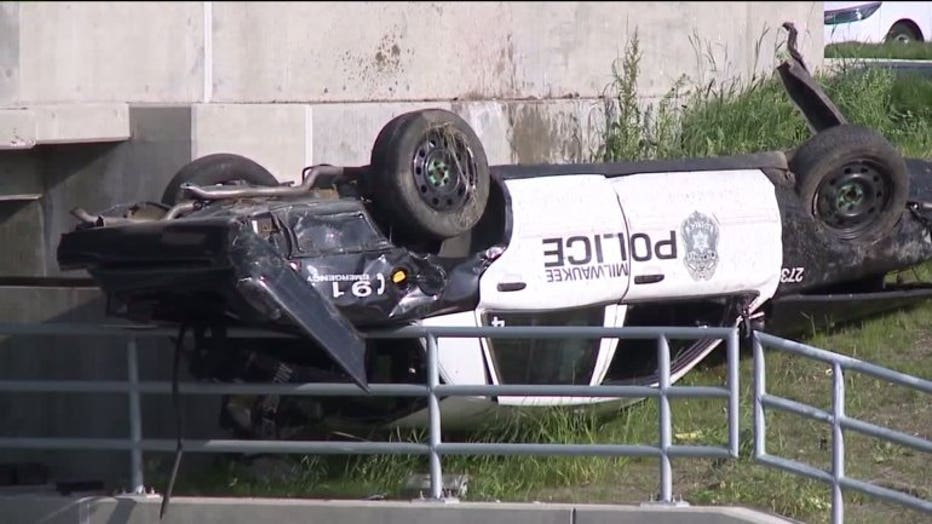 Milwaukee Police Department squad crash at 76th & Silver Spring


"It's kind of sad because my kids see it; they come to serve and protect and here it is they're trying to do their job and get hurt," said a person who witnessed the aftermath of the crash.




Police officers documented the scene to determine what led up to the crash.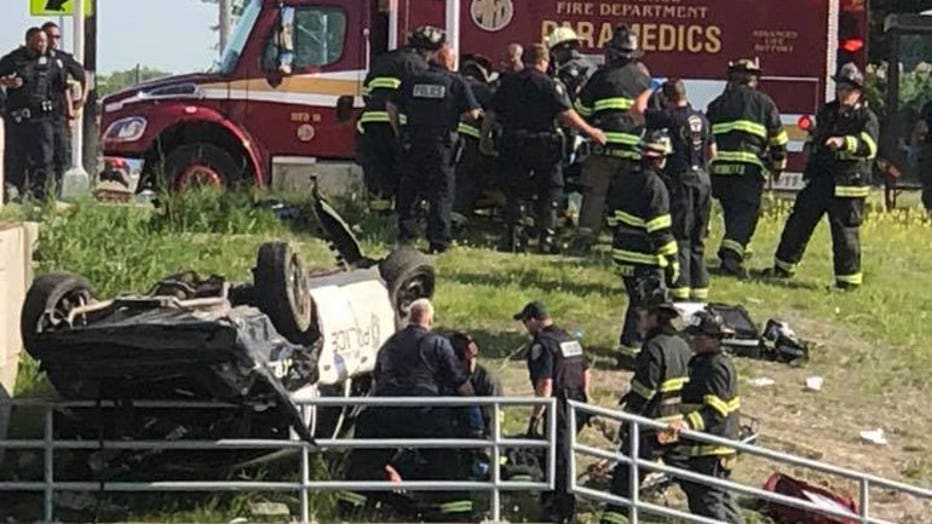 Milwaukee Police Department squad crash at 76th & Silver Spring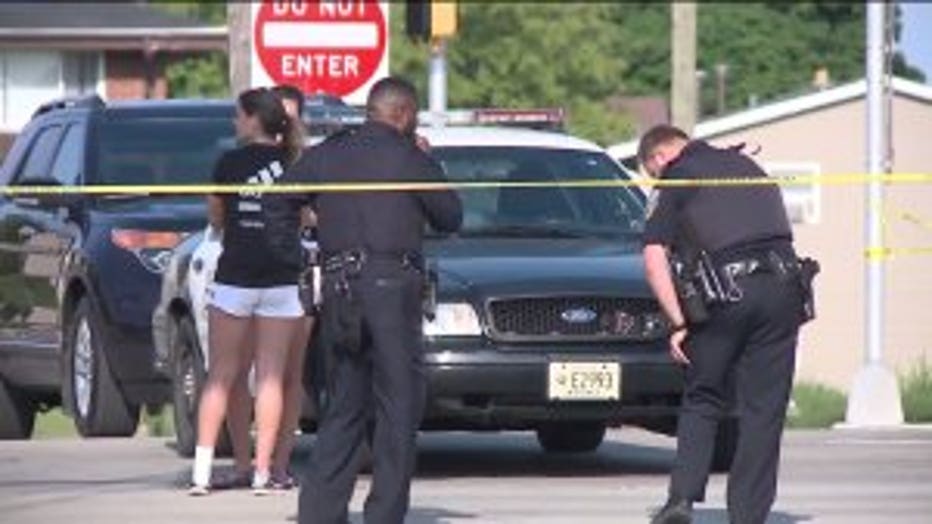 Milwaukee Police Department squad crash at 76th & Silver Spring


"It looks like a really catastrophic accident," said Sandra Hull, witnessed the scene following the crash.

Witnesses tell FOX6 the squad car activated its lights and engaged in a chase with a vehicle.

"The police was pursuing the vehicle that was going at a fast pace," said a witness.

A witness said the car got away as the squad skid up the embankment.

"It's just scary because that could be anybody. It could be any innocent motorist, somebody walking down the street don't stand a chance," said Hull.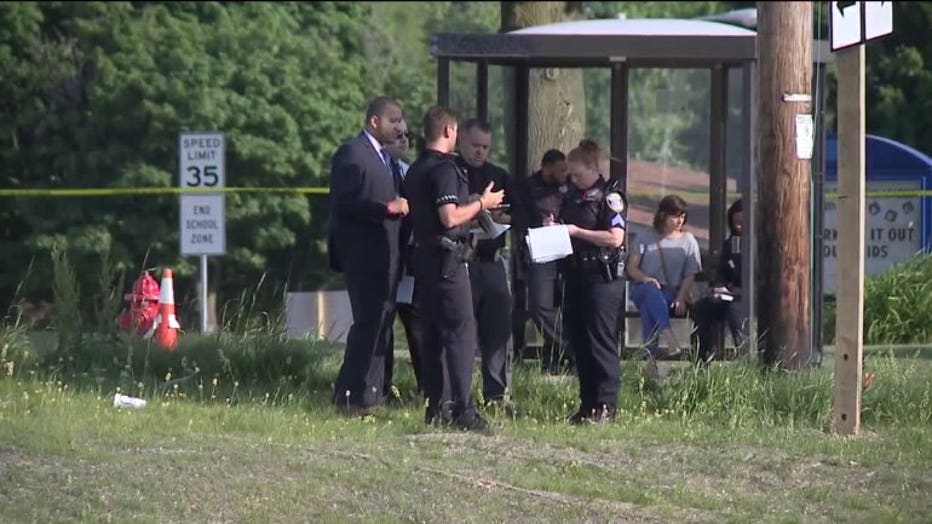 Milwaukee Police Department squad crash at 76th & Silver Spring


Milwaukee Police Chief Alfonso Morales stopped by briefly, and so did Milwaukee County District Attorney John Chisholm. Both men interacted with groups of officers at the scene as those who live nearby watched closely.




"Nobody wants to see anybody lose their life. It's just really scary and sad," said Hull.

Officer Irvine has been with the department for approximately four years.

The other officer involved in the crash is in stable condition. He is a 36-year-old man with four years of service.

"We ask that you please respect the privacy of both families as they are grieving," Milwaukee police released in a statement. "Pictures of the officers and more information will be released tomorrow."