2 months after massive blaze, Trinity Lutheran Church starts to rebuild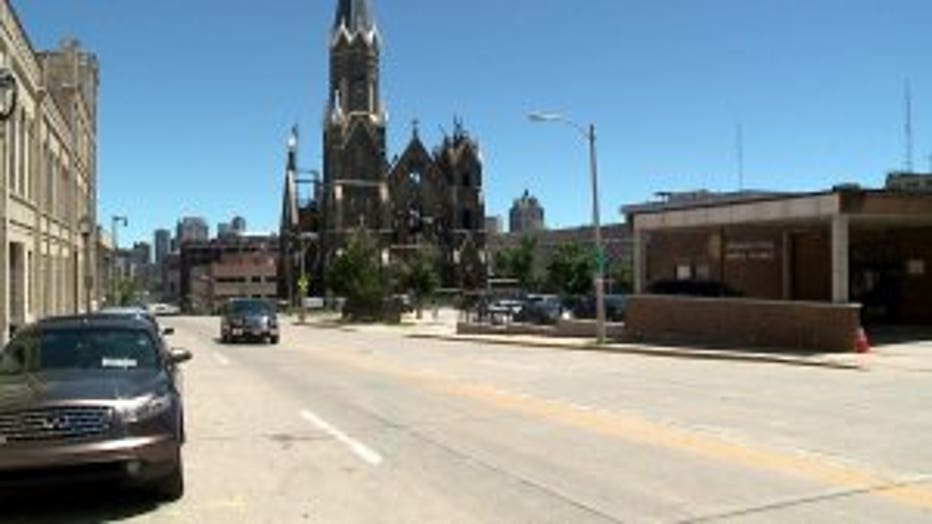 Trinity Evangelical Lutheran Church


MILWAUKEE -- The first steps to rebuilding the Trinity Evangelical Lutheran Church in downtown Milwaukee have been taken this week. A fire on May 15, consumed much of the building, leaving just the walls standing.

It may not look like much to the average person walking but, but for the members of the church's congregation, starting to rebuild means they are one day closer to getting things back to the way they were.

"Engineers put together a plan to iron girders, metal girders on the outside of the building to stabilize the walls enough so that a roof could then be placed on the building," said Rev. Jonah Burakowski, Trinity Evangelical Lutheran Church.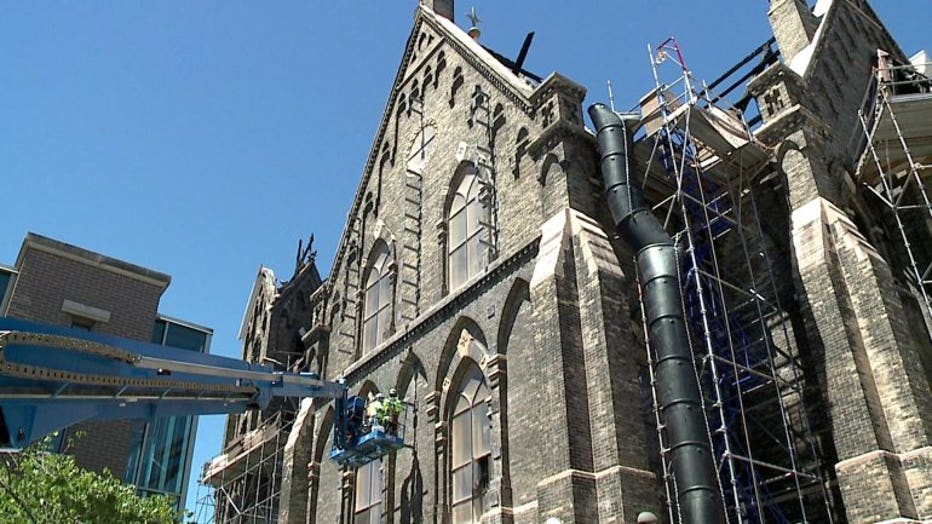 Trinity Evangelical Lutheran Church


Nearly two months after the all-consuming fire swallowed the structure, construction workers are making it a church again.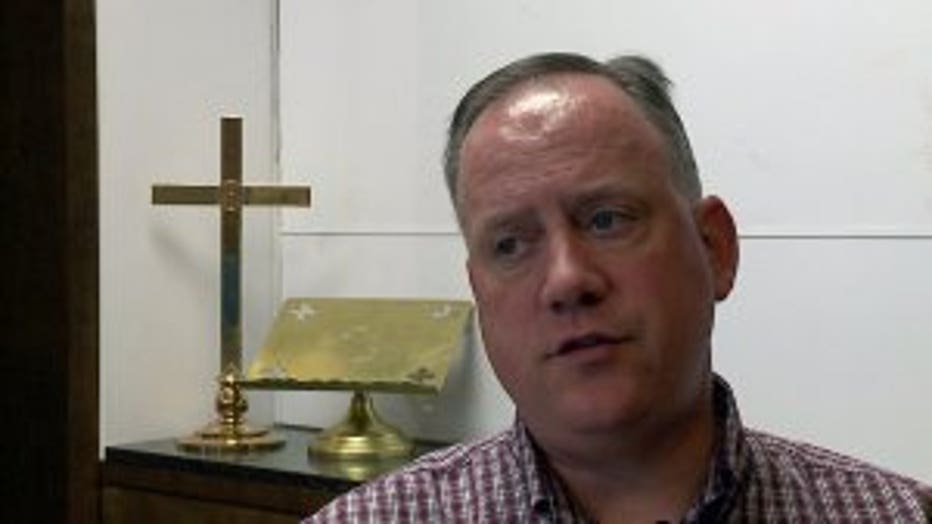 "We haven't been able to enter the building since the day after the fire," Rev. Burakowski said.

Rev. Burakowski says the congregation is determined to get the place back to its pre-fire state, or better.

"I couple of weeks, we were told approximately two weeks to complete the exterior stabilization," said Burakowski.

Once the outside work is done they'll be able to go inside.

"Even to go into the building to begin salvage or even remove all the debris the walls have to be stabilized," Burakowski said.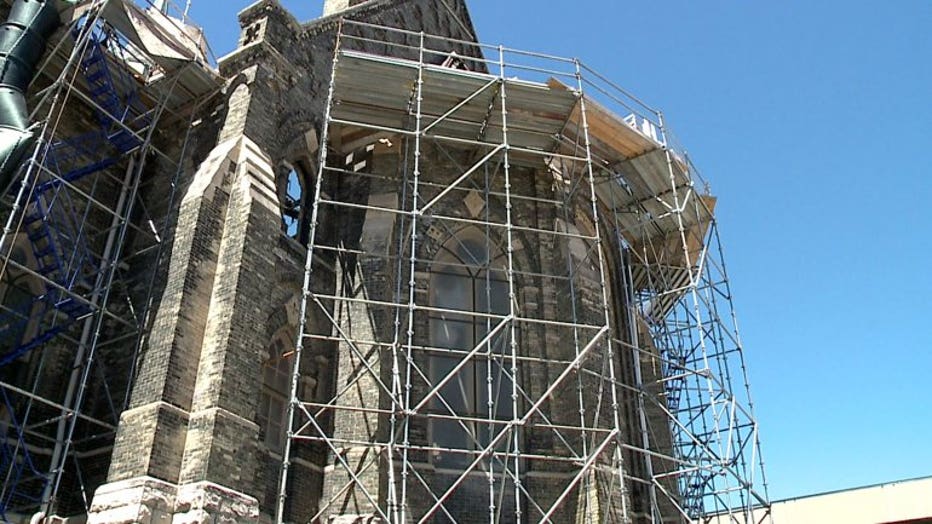 Trinity Evangelical Lutheran Church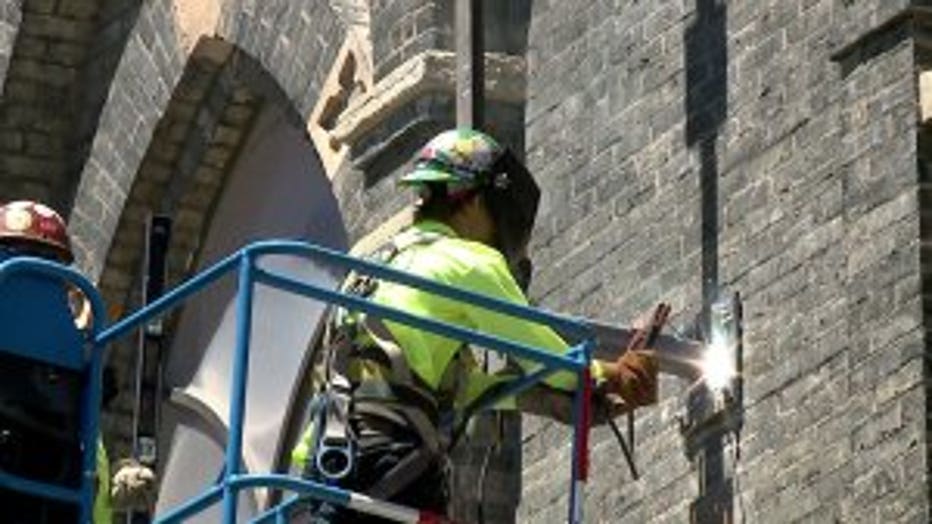 Trinity Evangelical Lutheran Church


Church leaders recognize this as an evolving process. They expect hurdles to appear along the way but neither Rev. Burakowski, nor the congregation, are losing sight of their ultimate goal.

"Bringing them back together into one location will be a huge blessing and benefit for them," Burakowski said. "As it keeps them all together."

Like a phoenix rising from the ashes, worshipers will again have a church to call theirs.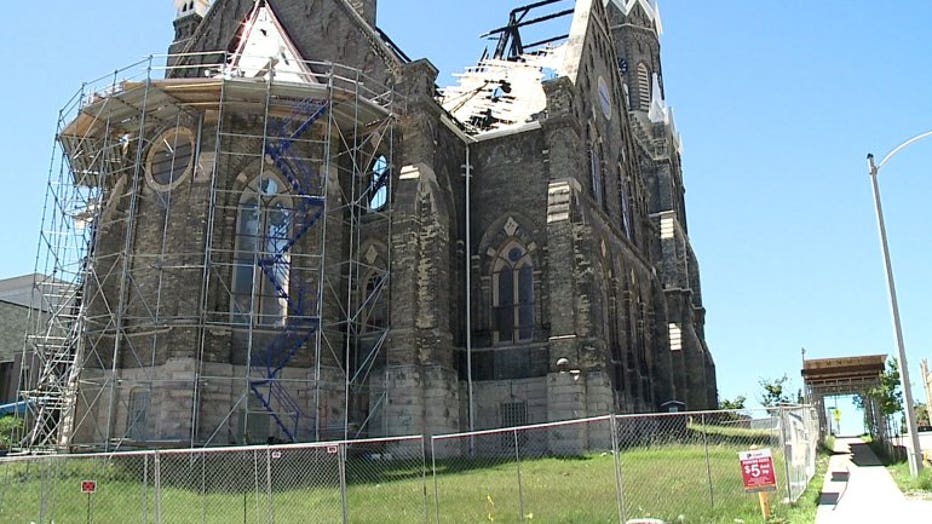 Trinity Evangelical Lutheran Church


It's not clear, until they are able to get inside the church, how much insurance will be able to cover. Anyone who would like to help donate to the rebuilding of the church, CLICK HERE.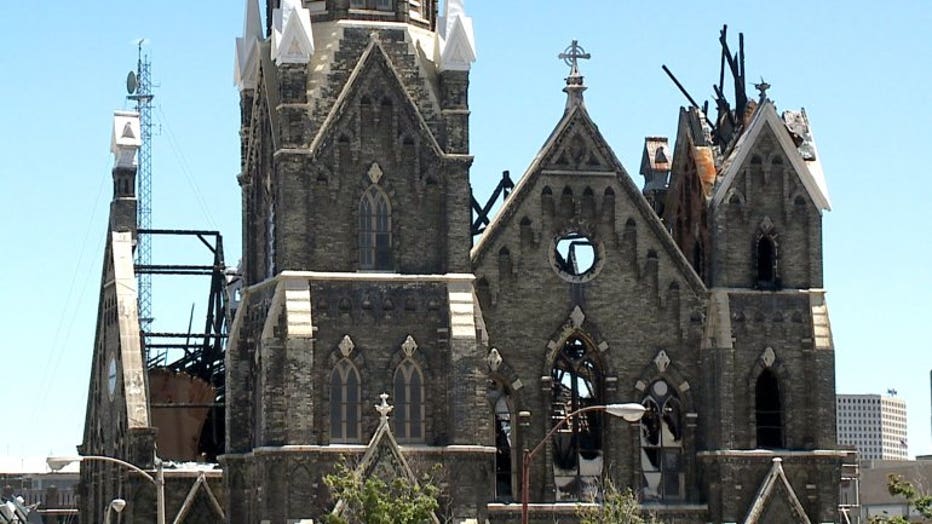 Trinity Evangelical Lutheran Church