2 men under investigation for OWI after crashing boat into break wall near McKinley Marina
MILWAUKEE -- Two Milwaukee men crashed their 32-foot power boat into the break wall near McKinley Marina late Friday, October 7th. They are now under investigation for operating while intoxicated.

The collision happened just after 11:00 p.m. on the break wall at the north gap just out from the marina.

PHOTO GALLERY



The men were apparently operating their boat at a high rate of speed when they collided with the break wall. Witnesses aboard a nearby 51-foot power boat immediately put their "skiff" into the water and were able to rescue the two men and bring them into the marina where Milwaukee Fire Rescue personnel were waiting.

The Milwaukee men were treated for non-life threatening injuries.

The boat remains on top of the break wall visible from the marina.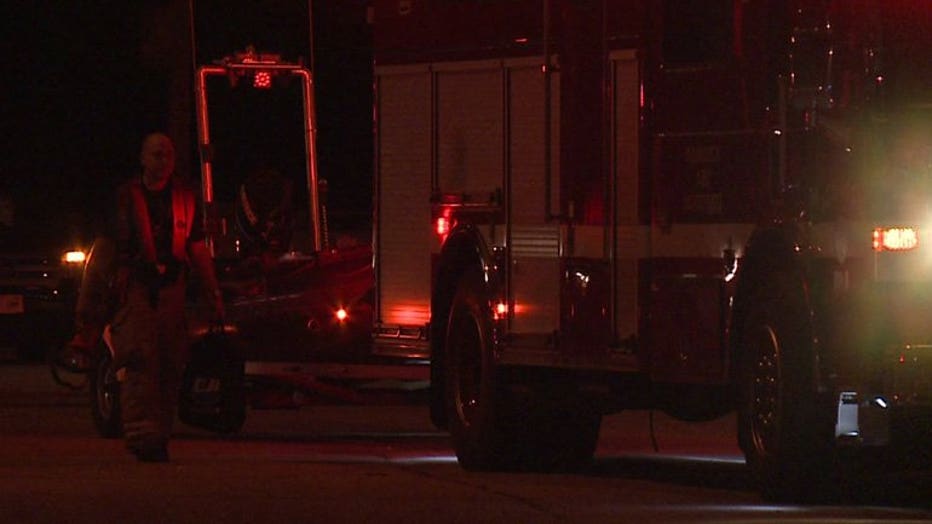 Rescue at McKinley Marina


According to the Coast Guard, the boat will be removed by a crane that will be on the barge on Monday morning.

The boat owner(s) will be responsible for paying for the removal. The Coast Guard will oversee the process.