19-year-old woman with Down syndrome who created Gracie's Doggie Delights wins national award!
WATERTOWN -- A Watertown woman with Down syndrome, who has launched her very own business creating and selling dog treats has won a national award.

According to a news release, Gracie Jagler has received the first ever "Blake Pyron Entrepreneurship Scholarship."

The award, given out by the National Down Syndrome Society, will be given to Jagler in Washington D.C. on April 4th as part of the "NDSS Employment Conference and Buddy Walk."

According to the release, 19-year-old Jagler launched Gracie's Doggie Delights with help from her family just over a year ago. Her parents, Heidi and John said the company was formed out of Gracie's love for her three rescue miniature schnauzers. Her treats are sold online and in several retail outlets around the country.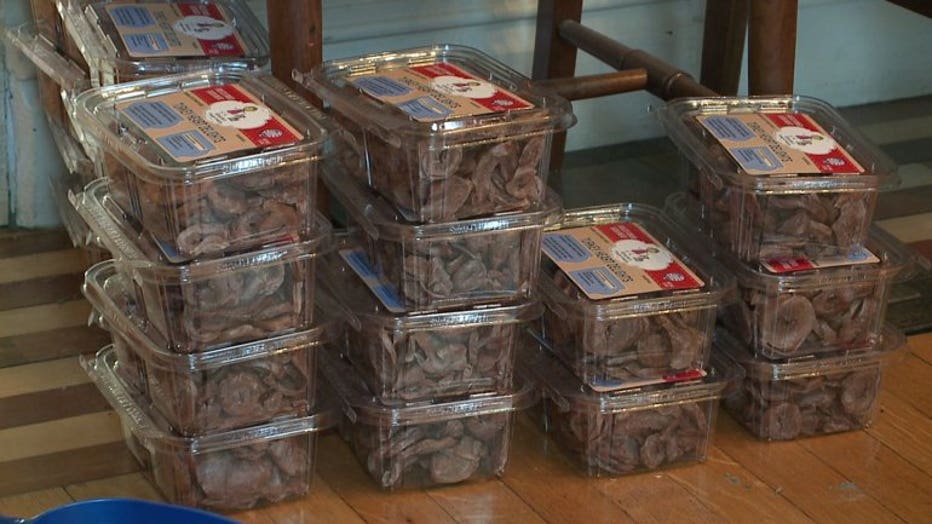 The National Down Syndrome Society is a new employment initiative with a goal of educating the public about how individuals with Down syndrome are employable individuals and should be included in all aspects of the work force.

The Blake Pyron Entrepreneurship Scholarship is intended to help self-advocates pursue their dreams of owning their own business.

The award is named after Blake Pyron, a young man with Down syndrome who operates his own Snow Cone food truck in Sanger, Texas.