17-year-old with handgun shot by officer inside Waukesha South HS: 'Terrifying day'
Gunshots fired inside Waukesha South High School


WAUKESHA -- An officer shot a 17-year-old male student who was armed on Monday morning, Dec. 2 in a classroom at Waukesha South High School.

Waukesha Police Chief Russell Jack spoke with the media and indicated around 10:15 a.m., a student at the school reported that another student brought a handgun to school -- and was in possession of it. A student resource officer (SRO) immediately responded to the classroom where the armed student was located.

Police said the SRO made efforts to secure the classroom by getting the other students to safety. Other Waukesha officers also responded to the school.

Officers spoke with the student to de-escalate the situation, but Chief Jack said the student would not remove his hands from his pockets -- and ignored officers' commands. At one point, the student removed the handgun from his waistband and pointed it at officers. An officer was forced to discharge his firearm -- striking the student. Life-saving efforts were immediately put into action -- and the remaining students were evacuated from the school. Chief Jack said a firearm was recovered.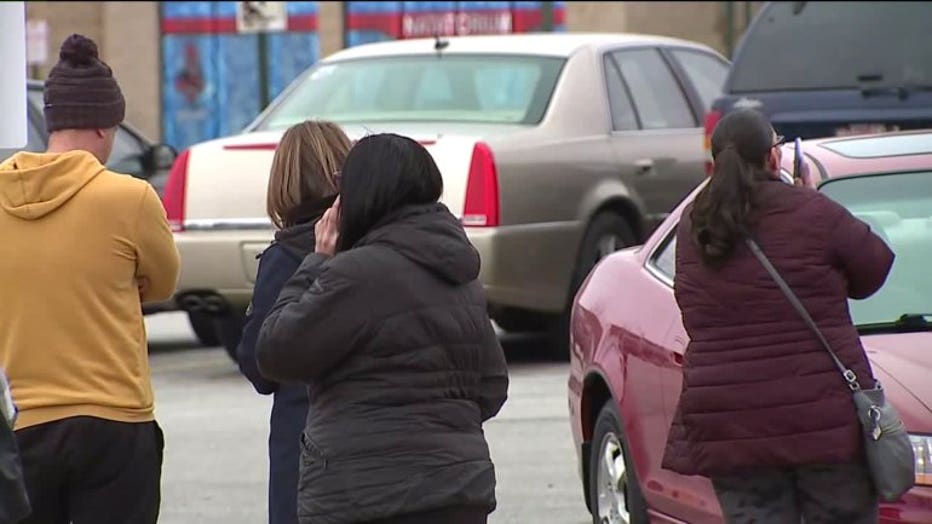 Gunshots fired inside Waukesha South High School


The 17-year-old was taken to the hospital -- and listed in stable condition.

The officer who fired his service weapon is an 11-year veteran of the Waukesha Police Department. Neither he nor any other officers or students were injured in this incident.




PHOTO GALLERY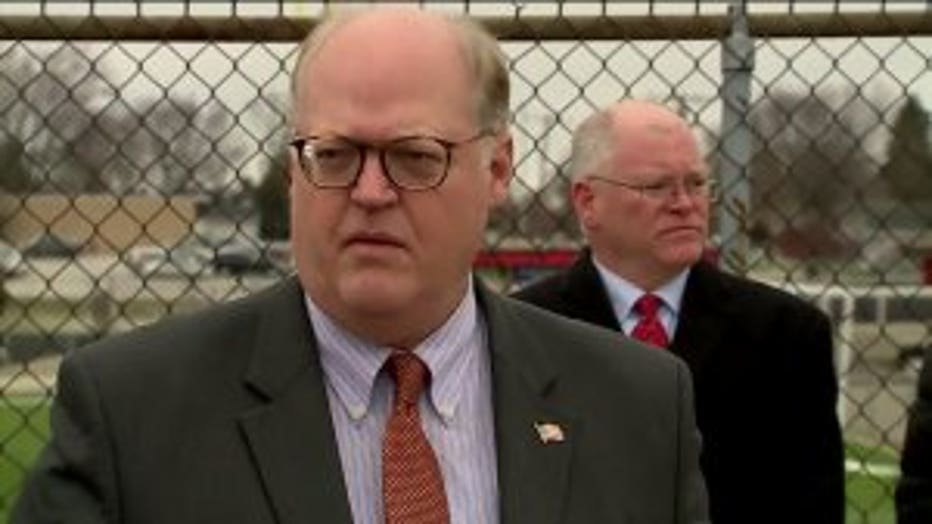 Todd Gray, Waukesha Schools Superintendent


"This is clearly a superintendent's worst nightmare," said Waukesha Schools Superintendent Todd Gray. "We are very grateful for the response of the South High School SRO, the Waukesha Police Department, and the Waukesha County Sheriff's Department."

"For the citizens of Waukesha, I know this was a terrifying day for many students and parents," said Waukesha Mayor Shawn Reilly.




The Greenfield Police Department was tasked with serving as the lead investigating agency in this matter.

Congressman Jim Sensenbrenner offered the following statement on this matter:

"I commend the students, school personnel, and first responders at Waukesha South for their swift response to today's incident. I will continue monitoring the situation as details are released and encourage anyone with information to contact the Waukesha Police Department."

Governor Tony Evers issued this statement:

"My heart is with the students, educators, and staff of Waukesha South High School and the entire Waukesha community as they mourn and endure the trauma of today's shooting. I am grateful for our educators and first responders who worked quickly to keep our kids safe and ensure no one else was injured."

"We are continuing to learn more details about the situation this morning, but what I can say is it's gut-wrenching that our kids wondered whether this was a drill or it was real—our kids shouldn't have to fear for their life in our classrooms or at school, and no parent should have to send their kid off to school in the morning worrying about whether or not they'll come home."

"Wisconsinites believe in helping each other in times of need, so I know we will come together to do everything we can to support the Waukesha community as they begin to heal. Today is a grim reminder that this can happen anywhere, but I do not accept—nor should we accept—that this is an inevitable reality for our kids, our communities, our state, or our country."

Attorney General Josh Kaul issued this statement:

"No student should have to go through a day like the one that students at Waukesha South went through today. And no parent should have to go through a day like the one those students' parents had today."

"My thoughts are with the Waukesha community and the Waukesha School District. Our Office of School Safety has reached out to offer assistance to the school district."

"A school resource officer and first responders helped prevent this event from potentially becoming even more tragic than it was. We thank them for their bravery and their service."

Wisconsin Superintendent of Public Instruction Carolyn Stanford Taylor issued this statement:

"Ensuring the safety and security of our students and staff is the highest priority. The quick response today by law enforcement and staff at Waukesha South High School protected the school community. As state superintendent, I am committed to working with all our school districts to provide them the resources and supports they need to have safe and supportive environments in all our schools."