17-year-old Racine boy pleads guilty, placed on probation in connection with fights at Haban Park
RACINE COUNTY (WITI) -- Charged in connection with fights occurring at Haban Park during youth football games in September, 17-year-old Cameron Mosely pleaded guilty to a misdemeanor disorderly conduct charge in Racine County court on Tuesday, November 25th.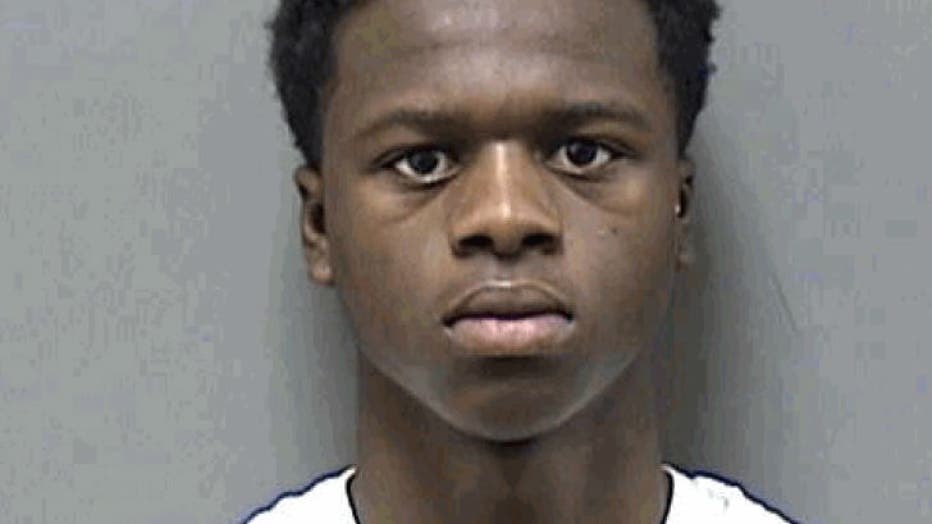 A charge of misdemeanor battery filed against Mosley was dismissed.

Mosley was sentenced to 45 days in jail -- but that sentence was stayed, and he was placed on probation for a year.

Mosley is one of two charged in connection with incidents occurring at Haban Park.

31-year-old Juan Bahena Bahena faces five charges, including first degree recklessly endangering safety, physical abuse of a child - intentionally causing bodily harm, felony hit-and-run causing injury, reckless driving causing injury and disorderly conduct.

Bahena has a status conference scheduled for December 8th.

The complaint against Bahena says police were dispatched to Haban Park on Saturday, September 13th in response to a fight. While en route, police learned an individual had been struck by a vehicle that had fled the scene.

The complaint says witnesses provided police with a description of the striking vehicle -- including the license plate. Witnesses told police they observed the vehicle striking a car, before striking the pedestrian and fleeing the scene -- with one witness taking a photo of the driver.




The complaint says a witness told police Bahena was earlier involved in a fight occurring during the youth football game. That witness says the coach was yelling and swearing at the kids -- at which time two women began a verbal argument. Several people intervened, and that's when the witness says a juvenile football player punched one of the women.

The complaint says the witness told police the 15-year-old football player was then struck by Bahena. After that, the witness says several people tried to stop Bahena, but he got into his vehicle -- driving at a high rate of speed. The witness told police Bahena's vehicle struck another vehicle, before striking a pedestrian in the parking lot.

The complaint says the vehicle Bahena was driving was located at the home of the individual to whom it is registered. That individual and Bahena later came to the police station -- where Bahena admitted to striking the parked vehicle and the pedestrian.

The woman to whom the vehicle Bahena was driving is registered told police four children were in the vehicle with Bahena at the time of the incident.

The complaint against Mosely says when police were dispatched to Haban Park on Saturday afternoon in reference to a fight occurring in the parking lot during a youth football game, they spoke with an individual who claimed his stepson was punched during the fight.

That man told police he was walking with his wife and his 13-year-old stepson when a mother of a child on the other football team started yelling at his stepson -- eventually charging at his wife. The complaint says the man told police he jumped between his wife and the other mother -- and a crowd began arguing. When the crowd was broken up, the man told police he learned his 13-year-old stepson was punched by a man in a blue shirt -- matching the description of Bahena, provided by witnesses who saw him strike a vehicle and then a pedestrian.

The complaint says the man claiming his son was punched took out his phone and began recording vehicles and individuals in the parking lot.

The complaint says the man was recording video of the vehicle driven by the mother who he says charged at his wife and led to the incident in which his stepson was punched -- when two children exited the SUV the woman was in -- one of them knocking the man's phone out of his hand.

When the man leaned down to pick up his phone, he says he was punched in the face, mouth and head by one or two of the kids.

The complaint says the man told police he picked up his phone and stood there -- as the children went back to the SUV.

The complaint says the man was able to identify the children who exited the SUV and approached him via a photo lineup presented to him by police. The complaint says the man identified the child who had punched him as Cameron Mosley.

Police spoke with another witness -- who indicated she heard a woman boasting about how well her son played. It was at that time that this witness says another woman exited an SUV, and the women began yelling at one another.

That's when the witness says a man approached the women like he was going to throw a punch -- and a fight began.

The complaint indicates the witness told police the coaches broke up the melee.

The complaint says a man was taking pictures of the license plate of the SUV one of the women was in, and that's when a male exited the SUV and knocked the phone out of the man's hand. The witness says the SUV's driver then yelled for the passenger to return to the SUV, and the SUV exited the parking lot.

The complaint says police interviewed Mosley. He told police he was trying to get people to disperse from around the SUV following the altercation between his mother and another woman -- when a man slapped his hand away. That's when he says he pushed the man -- with the man pushing him back. The complaint says that's when Mosley says he punched the man in the face with his fist -- saying he only punched the man because "he touched me first."

The incident occurring at Haban Park on Saturday afternoon was one of five incidents keeping Mount Pleasant police busy on Saturday.

Related stories: