Wauwatosa police shoot, wound teen; car reported stolen
WAUWATOSA, Wis. - A 17-year-old boy was shot by Wauwatosa police Tuesday night, April 5 during a traffic stop of a car that had been reported stolen.
The traffic stop happened in an alley near 92nd and Congress. During the investigation, police learned that the teen's family actually owned the car. They had reported stolen – but never told police that they got it back. 
"They're endangering their lives, they're endangering the lives of my officers and the community and this has to stop," said Wauwatosa Police Chief James MacGillis.
SIGN UP TODAY: Get daily headlines, breaking news emails from FOX6 News
Police said the teen had a gun and refused to drop it. MacGillis was visibly frustrated about the series of events that led to two officers firing shots, wounding the 17-year-old.
"Let's get down to brass tacks here: Why does a 17-year-old have a firearm in their hand? Why does that happen?" MacGillis said.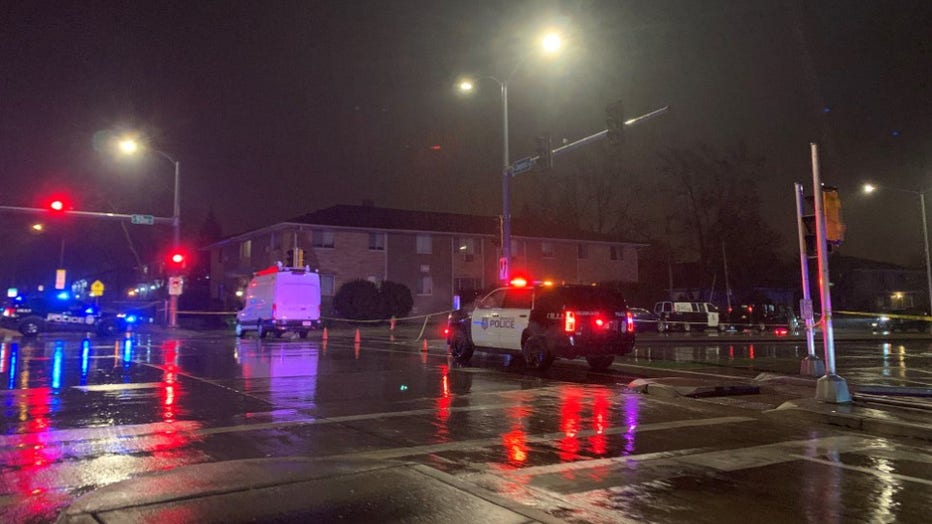 The police chief said officers were on patrol when the car was spotted. The car turned into an alley, and officers began to approach the driver.
"The male exited the vehicle, armed with a handgun. Officers gave commands to drop the gun, however, he failed to comply with commands and began running towards officers," said MacGillis. 
FREE DOWNLOAD: Get breaking news alerts in the FOX6 News app for iOS or Android.
The 17-year-old was taken to the hospital and is expected to be OK.
"It's a very terrible set of circumstances. I'm just glad everybody's alive today," MacGillis said.
One of the officers involved is 34 years old with more than eight years of service. The other officer is 30 years old with more than five years of experience.
The Milwaukee Police Department is conducting the investigation, and officials with the Wauwatosa Police Department say they are fully cooperating. 
MacGillis said he has seen the bodycam and dashcam video, but would not detail what was in the video, saying he does not want to compromise the investigation.
Investigators are seeking additional information, including witness accounts and video evidence, from the area around 10:50 p.m. Anyone with information or video that could help is urged to contact the Milwaukee Police Criminal Investigation Bureau at 414-935-7360.