150 citizenship candidates from 54 countries take 'Oath of Allegiance' on Flag Day in Milwaukee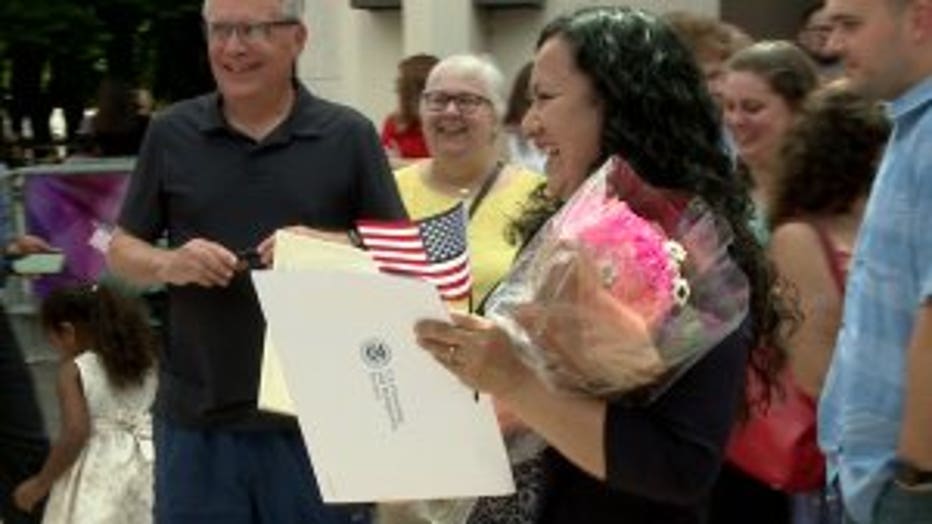 MILWAUKEE -- 150 people from 54 countries took the Oath of Allegiance in Milwaukee on Flag Day Thursday, June 14 in Milwaukee. It's the final step before starting a new chapter as an American citizen.

"It was like a sense of relief, a sense of security," said Gina Wanyee-Jones.

According to a news release from U.S. Citizenship and Immigration Services officials, the citizenship candidates who took part in Thursday's ceremony originated from the following countries:

Albania, Belarus, Belize, Bhutan, Bulgaria, Burma, Cambodia, Cameroon, Canada, Chile, People's Republic of China, Colombia, Costa Rica, Czech Republic, Dominican Republic, Ecuador, Ethiopia, France, Germany, Ghana, Guyana, India, Iran, Iraq, Jamaica, Jordan, Kenya, Laos, Liberia, Lithuania, Malaysia, Mexico, Nepal, Netherlands, Nicaragua, Nigeria, Pakistan, Peru, Philippines, Poland, Republic of Korea, Romania, Russia, Senegal, Somalia, Sudan, Syria, Taiwan, The Gambia, Togo, Turkey, United Kingdom, Venezuela and Vietnam.

"It's very exciting," said Maria Conchi Dolpe.

Maria Conchi Dolpe was joined by her family, relieved to have completed the process -- now proudly an American.

Following the naturalization ceremony, the newly-minted Americans took part in the Marcus Center's 9th annual Flag Day celebration.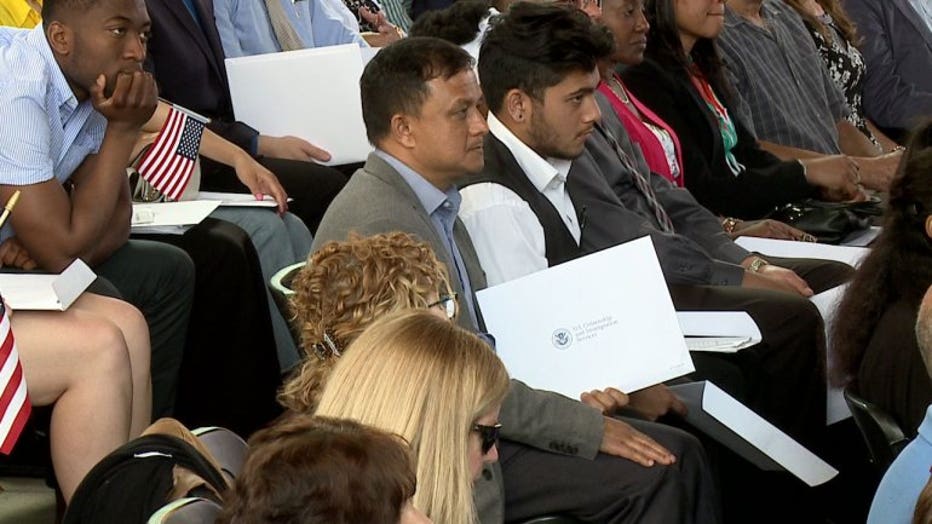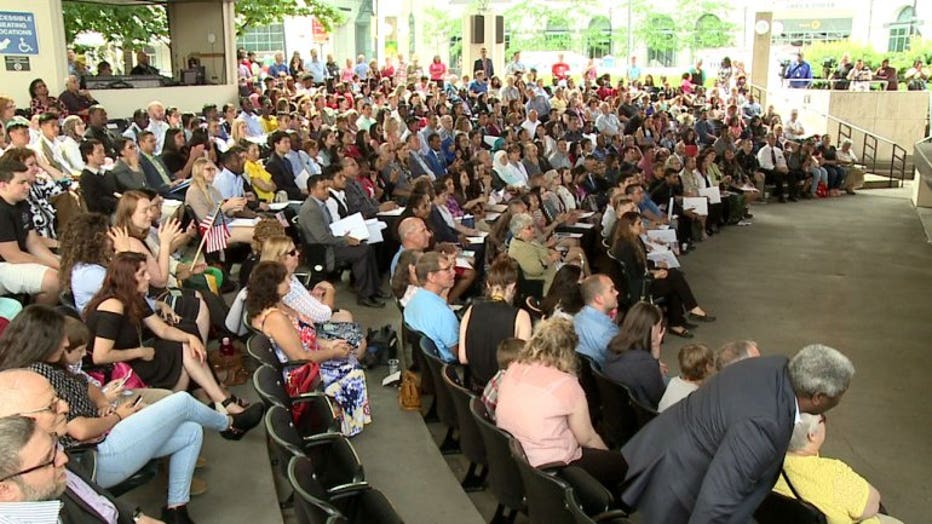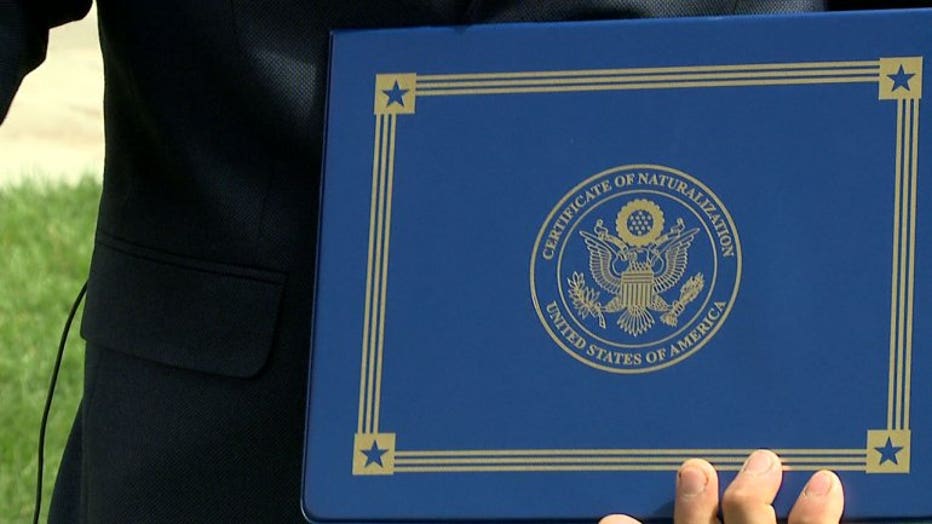 The ceremony included a presentation of colors, the singing of the national anthem, a moment of silence in respect for POW/MIA and a keynote address from the president of DryHootch, a place where veterans can gather informally in a coffee house; a safe, comfortable, drug-and-alcohol-free environment.