15-foot fisherman, 14-foot trout on roof of Twin Lakes restaurant: "You can't get any better than a giant fish!"


TWIN LAKES -- There is some new giant signage at Mad Dan's -- a restaurant on E. Main Street in Twin Lakes. On Tuesday, July 21st, restaurant officials installed a 15-foot fisherman and 14-foot fish statues.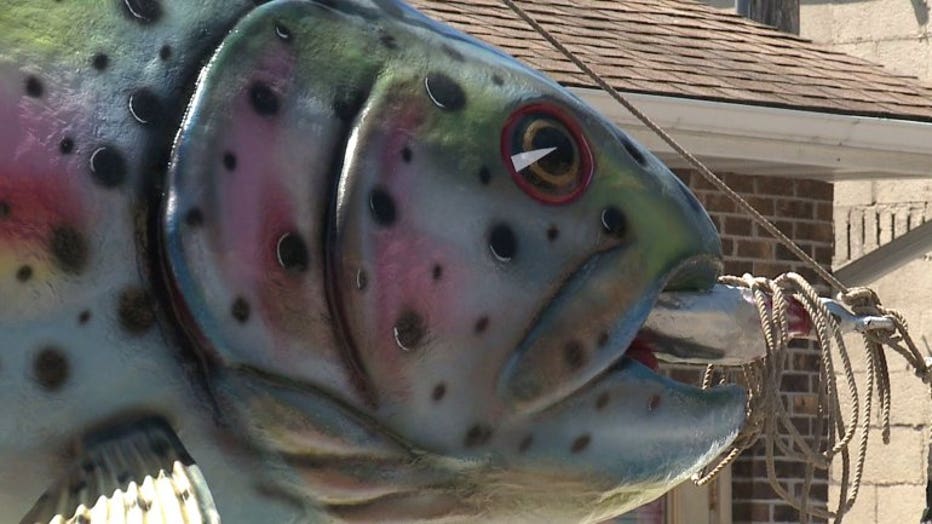 "You see stuff like this in the cities and stuff, but you don't see stuff like that around here," Courtney Calvert said.

"You can't get any better than a giant fish!" Cydney Swanson said.

Ken Perl owns Mad Dan's with his wife, and they are responsible for finding the fisherman and the rainbow trout he tows.

"We had this in the works for about five years. There's only one of these made -- one of these fishermen made," Perl said.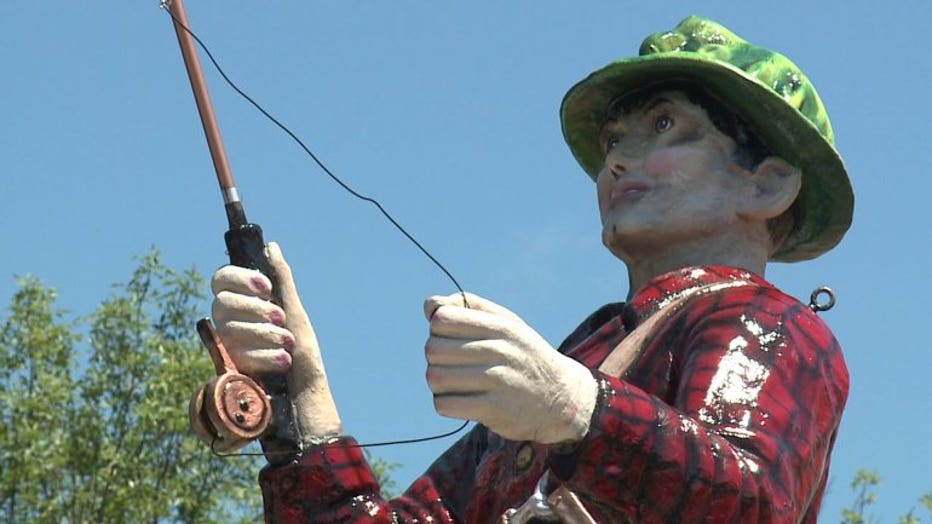 Perl is originally from Des Plaines, Illinois, where the display marked the Fisherman's Dude Ranch, which closed many years ago.

"I said 'I would like to bring it back to life and rejuvenate it in downtown Twin Lakes,'" Perl said.

So Perl negotiated a purchase price, and had the folks at Burlington Sign rejuvenate the display.

"Now you'll be able to find the place a lot easier -- for folks that are out of town, you know?" John Leisen said.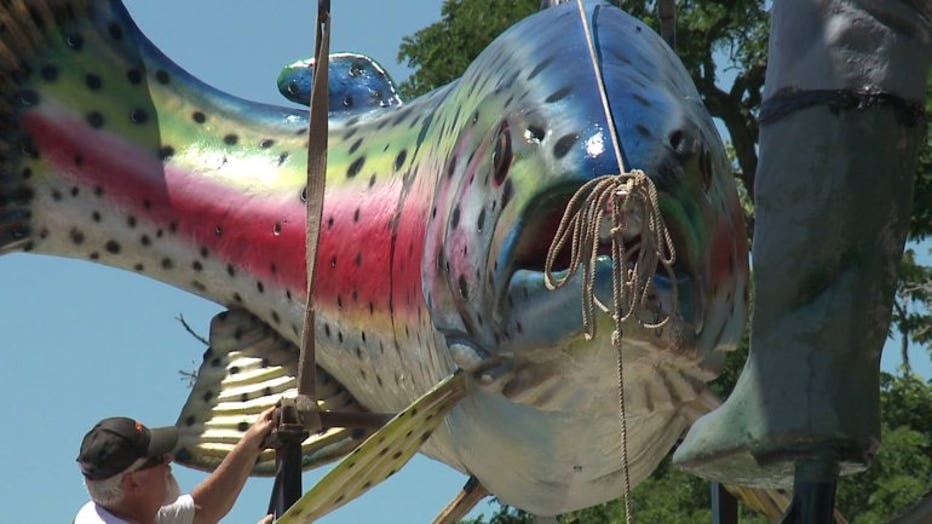 "All the other people who are from that area, you know, who come up here and vacation for the summer -- they drive by here and they're going to see that thing and they're going to say 'I know where that fish came from,'" Perl said.

But now, their focus will be where they spot the fish fly -- atop the home of the Wisconsin fish fry.

Perl says he has plans to put in some waves, some grass, and even some cattails to complete Mad Dan's rooftop display.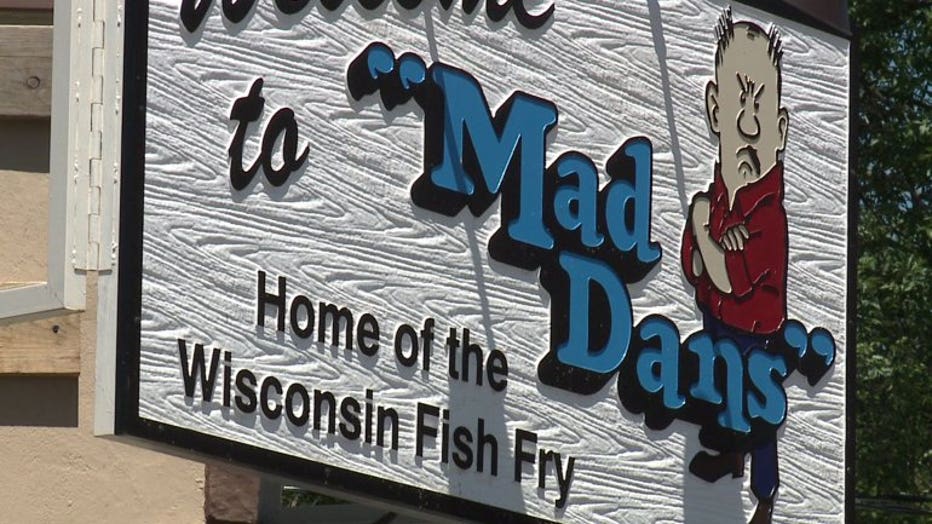 CLICK HERE to learn more about Mad Dan's.