14th annual Hunting Moon Pow Wow highlights Native American culture


MILWAUKEE -- Fourteen years of putting Native American culture into the foreground, the Hunting Moon Pow Wow wrapped up in Milwaukee on Sunday, Oct. 21.

The stage was set and the UW-Milwaukee Panther Arena was blessed with sage.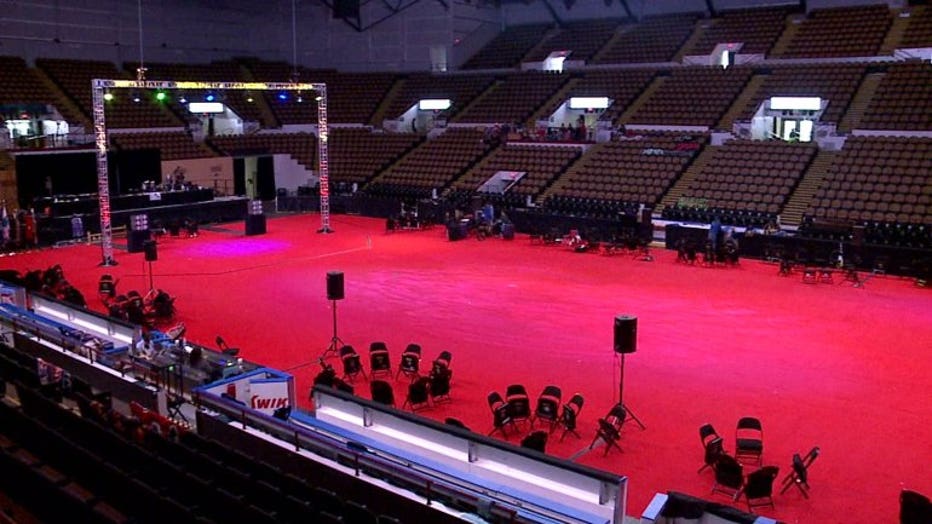 14th annual Hunting Moon Pow Wow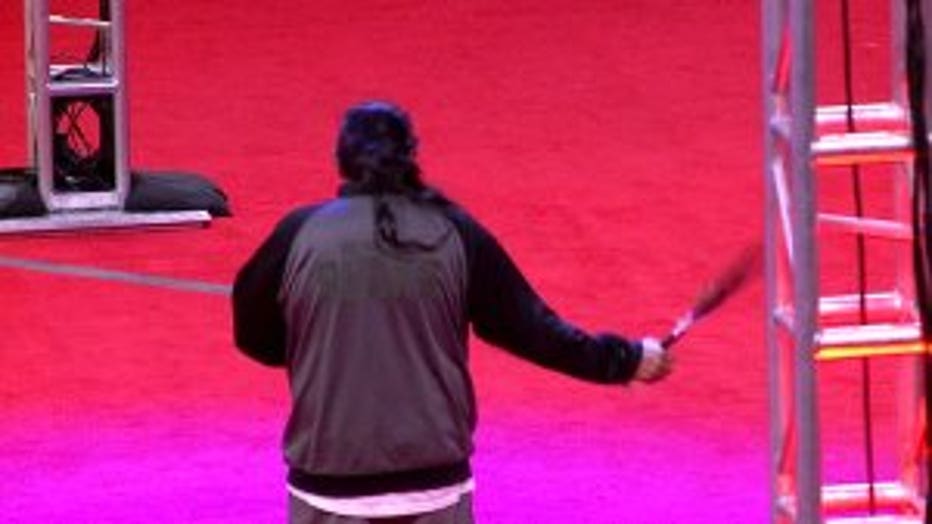 14th annual Hunting Moon Pow Wow


"It brings that energy out and it feels really good," said Shane Mitchell.

At the 14th annual Hunting Moon Pow Wow, the attention was on competitors like Shane Mitchell.

"There's a lot of movement, there's a lot of different styles, different areas where you come from," said Mitchell. "Everyone has their own unique style of dance."

Wearing formal regalia, Mitchell is one of dozens of dancers invited to show off their craft to gathering audiences.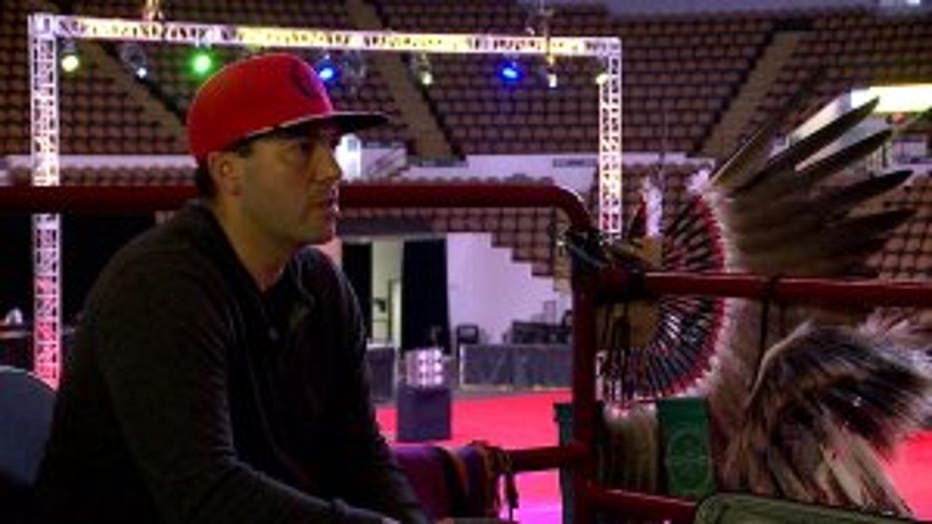 "It's about feeling good inside and out," said Mitchell.

Just outside the arena, the frybread was fresh, ready to be consumed and vendors were ready to do business.

"Well everything is all made by my family, my wife, and my kids," said Samuel Begay.

Samuel Begay has been going for years.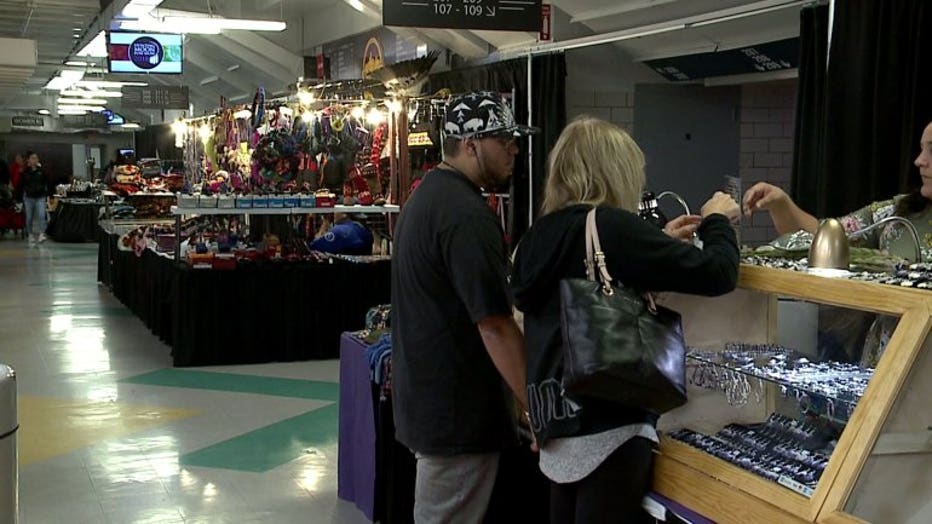 14th annual Hunting Moon Pow Wow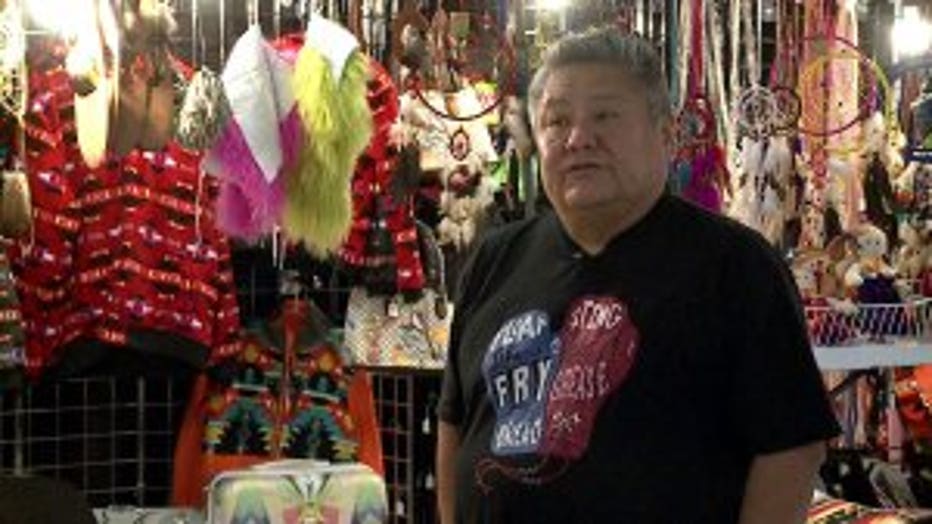 "Well we're Navajo, we're known for our silver work and doing stuff like that," said Begay. "So I have a little bit of jewelry, bead work, clothing wear, stuff like that we have for the public."

The three-day event draws thousands of people -- many wanting to immerse themselves in Native American culture. Samuel said selling goods and educating people is a big part of how he views his role there.

"Like I said, we're here to educate the people about what we do," said Begay.

A fun event for some, a lifestyle for many more.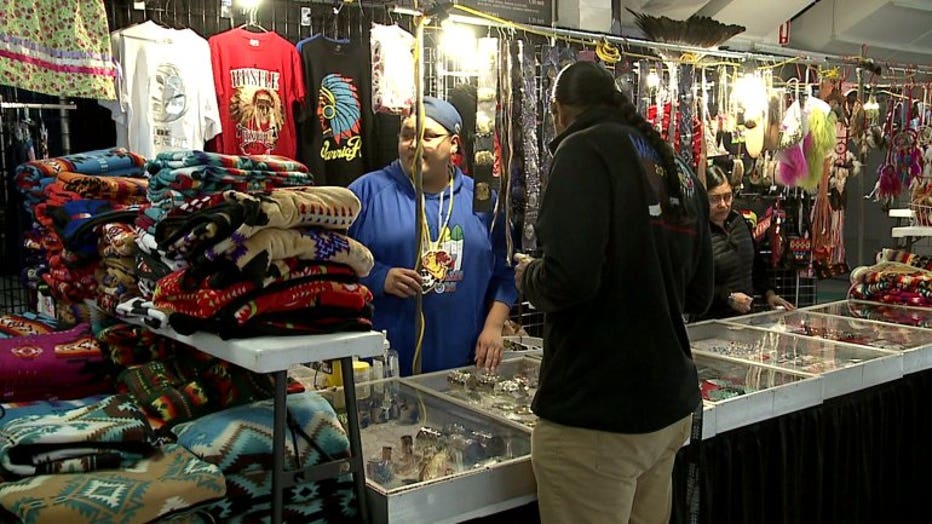 14th annual Hunting Moon Pow Wow