14 years in federal prison for Joseph Jakubowski, who stole guns, wrote manifesto to President Trump
MADISON— A Wisconsin man who stole a cache of firearms from a gun shop and sent a rambling anti-government manifesto to President Donald Trump has been sentenced to 14 years in federal prison.

Joseph Jakubowski was sentenced Wednesday, December 20th by U.S. District Judge William Conley. Jakubowski asked the judge to either free him or execute him, saying in a profanity-laced back and forth that he rejected rules and the law. Jakubowski also said if he were let out, he would do it again.

Jakubowski was convicted in September of two weapons charges stemming from the April 4 theft.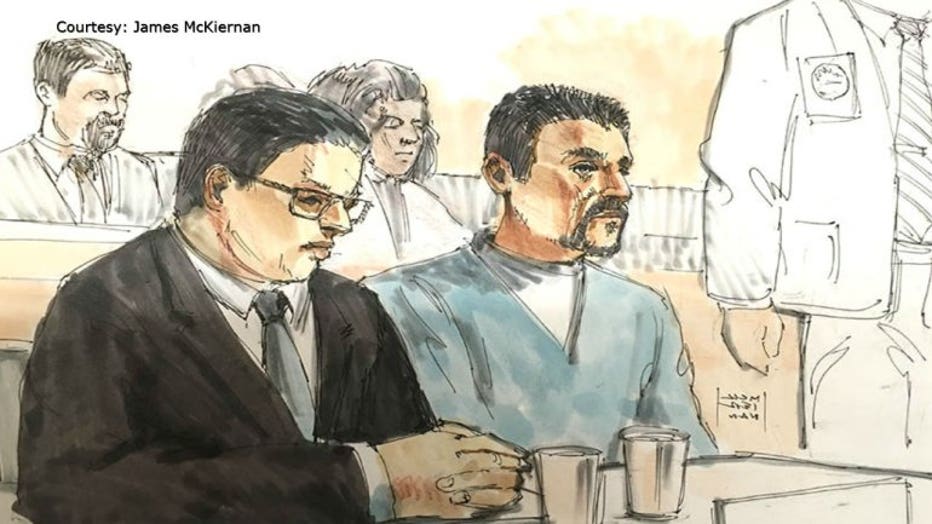 Joseph Jakubowski sentencing


The theft from a gun store in Janesville set off a 10-day manhunt. The store owner told the judge Wednesday he wanted 14 firearms that are still missing to be returned, but Jakubowski said that would not happen.

Jakubowski's public defender, Joseph Bugni, told U.S. District Judge William Conley in a letter filed with the court Tuesday that Jakubowski planned to ask to be sentenced to death or set free. Bugni did not join him in that request and instead asked for a sentence that is "sufficient but not greater than necessary."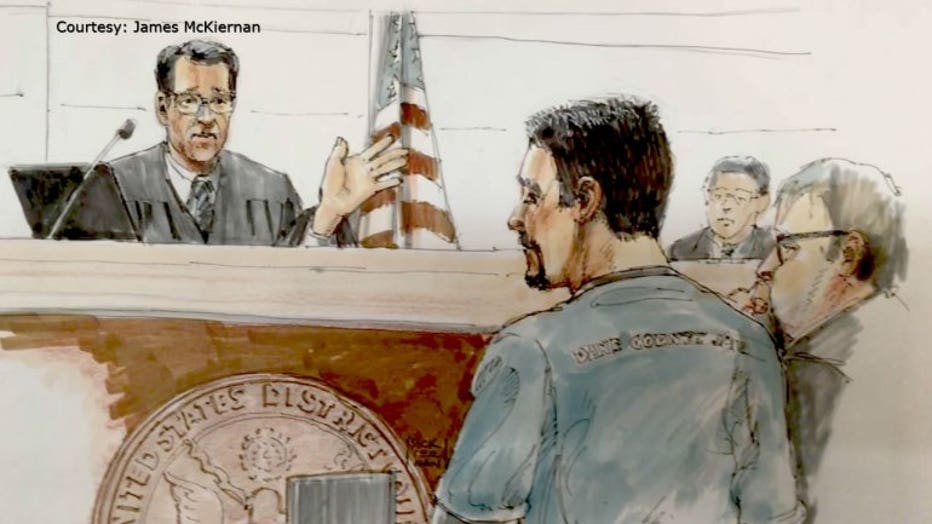 Joseph Jakubowski sentencing


Federal prosecutors did not ask for leniency, saying Jakubowski's anti-government views and reluctance to accept responsibility for his actions show he remains an ongoing threat. They referred to a letter Jakubowski sent the judge in November, not viewable in the court file, in which he calls himself the "Ghost of Freedom" and "confirms his violent nature."

"Jakubowski will continue to act on his contempt for our society and the public deserves protection," U.S. Attorney Scott Blader said in a pre-sentencing court filing. The government's recommendations would result in Jakubowski being sentenced to 12 to 15 years in prison.

The thefts of guns, magazines and bullets from Armageddon Supplies in Janesville put authorities on edge, with schools and churches closing or adding additional security, and set off a 10-day manhunt in April.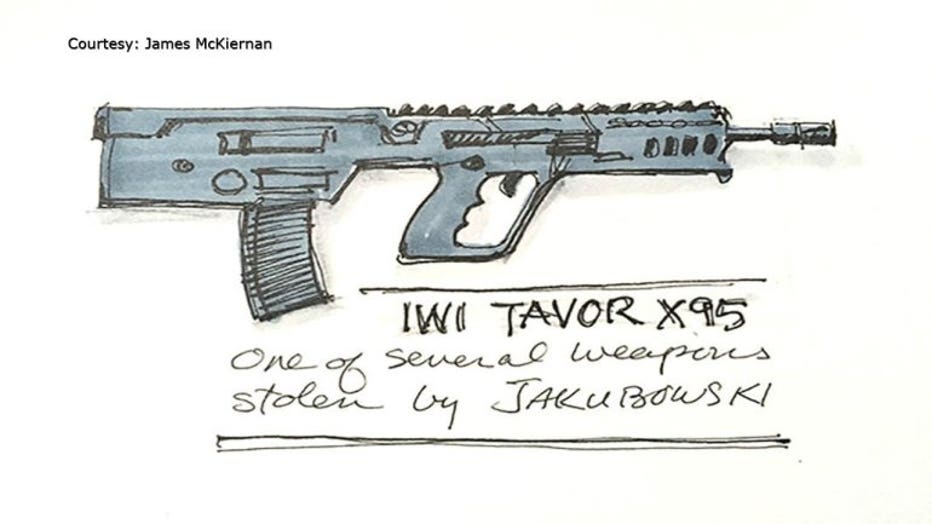 Jakubowski broke into the store to steal 18 guns, two silencers and ammunition, mailed the 160-page manifesto to Trump then burned his vehicle and went on the run. Authorities have said the remaining weapons may never be found.

Jakubowski was discovered camping by retired school counselor Jeffrey Gorn in a remote wooded area of his property in rural western Wisconsin, some 130 miles (210 kilometers) from Janesville. Gorn talked to him before calling authorities.

Federal agents testified that five guns and a silencer found in his tent matched the weapons taken from Armageddon Supplies.

Jakubowski, 33, confessed during his trial and was found guilty by a jury of stealing firearms and silencers from a federally licensed firearms dealer, and being a felon in possession of those firearms and silencers.

His attorney told the judge in a pre-sentence letter that despite hours of conversation with Jakubowski, it still wasn't clear to him why he did it.

Jakubowski has subsequently sent letters to television stations and done a series of interviews from jail, saying his goal was to "get off the grid" and be free "of society, the system, government, all of it. It's all I wanted to do."