Milwaukee shooting: 2-year-old girl killed, woman arrested
MILWAUKEE - Milwaukee police are investigating a shooting that left a 2-year-old girl dead near 13th and Ring around 9 a.m. Friday, July 15.
The child was presented at the hospital and was pronounced dead from a fatal gunshot wound. The child was identified as Ranyla Tharp.
The circumstances leading up to the shooting appear to be accidental however, the investigation is still active. 
"We didn't hear nothing. We didn't know nothing until the police came and they taped everything off. That's when we figured something was wrong, but we didn't know what it was."
This woman didn't want to show her face on TV but lives a couple of doors down from where the shooting happened.
Police say it was shortly after 9 a.m. when the 2-year-old girl was shot in the home and brought to St. Joseph's hospital, according to a family member that showed up at the scene.
She was pronounced dead.
Police blocked 13th street, between Ring and Concordia for hours -- as they went in and out of the home.
Elementary-aged kids were seen getting out of some squad cars and going back inside.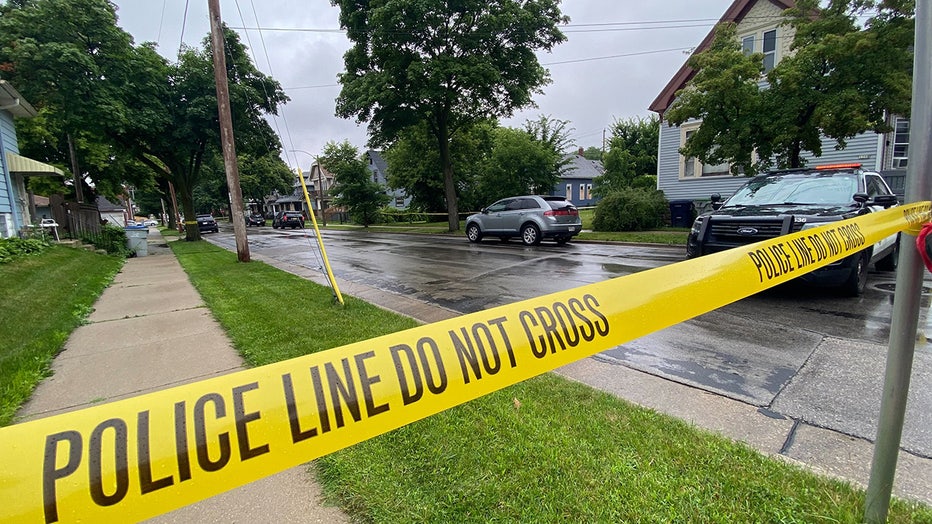 Investigation into death of 2-year-old child near 13th and Ring, Milwaukee
The woman and others stood at the corner, trying to figure out what happened and why...
"It's so messed up. Because that's something I couldn't imagine happening to my 2-year-old."
Police haven't said who shot the girl, but a 33-year-old woman's in custody. Police have noted the importance of locking up and keeping guns away from kids.
The two-year-old's killing comes as two three-year-old kids were shot, one of them killed, earlier this month in two separate incidents.
In the first, police say a kid got a hold of an unsecured gun and wounded a little boy. His great aunt was charged.
The second: A little boy was killed after he shot himself, his mother's boyfriend was charged.
Those incidents prompted police to go door-to-door in the neighborhood near where the boy was killed giving out free gun locks...
Back at 13th and Ring...
 "They was like a regular family"That's why we're all so sad. Because it was a 2-year-old. An innocent baby that got killed."
Gun locks are available at a number of places in the city including from Milwaukee police, as well as at United Neighborhood Community Centers in the city.
An autopsy for the little girl is scheduled for Monday. 
SIGN UP TODAY: Get daily headlines, breaking news emails from FOX6 News
Anyone with any information is asked to contact Milwaukee Police at 414-935-7360 or to remain anonymous, contact Crime Stoppers at 414-224-Tips or P3 Tips App.