Deadly Milwaukee fire, space heater or appliance may have sparked it
MILWAUKEE - A 45-year-old man is dead, his wife injured, and several people displaced from their homes after a two-alarm apartment fire on the city's south side early Tuesday morning, Dec. 21.
Fire crews were dispatched to an apartment building near 13th and Cleveland at around 12:50 a.m. Tuesday, Dec. 21. The Milwaukee Fire Department said dispatchers received several phone calls from people inside the building, some of whom were disabled. Fire crews arrived several minutes after being dispatched and found heavy smoke and flames coming from the first and second floors of the two-story 37 unit building.
Firefighters called for a second alarm and began searching the building for people trapped, eventually finding a 45-year-old man dead inside a windowless bathroom in a first-floor unit.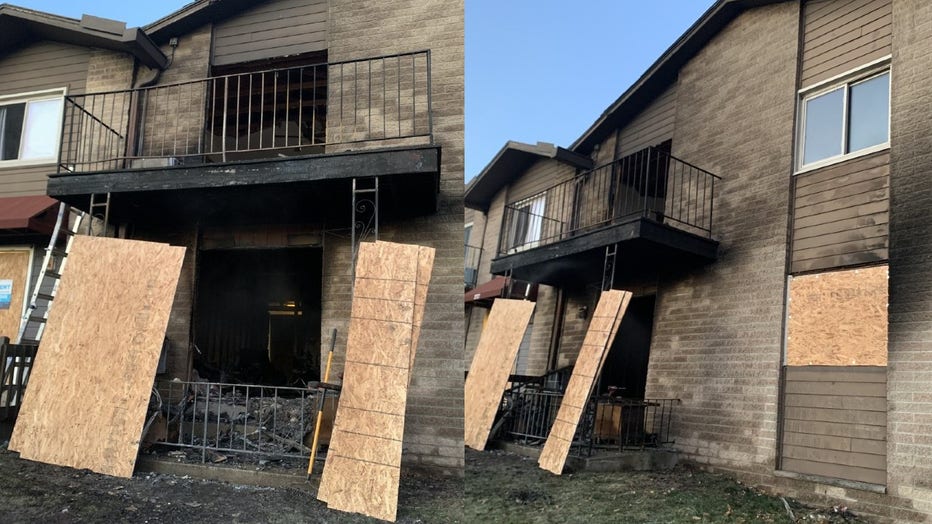 The man identified by the Milwaukee County Medical Examiner's Office as Edwin Lund. The medical examiner ruled Lund's death was caused by smoke inhalation and the manner of death an accident.
His wife, who also lived in the apartment, was taken to St. Mary's Hospital for treatment. Her condition is unknown. No fire personnel or other residents were injured.
SIGN UP TODAY: Get daily headlines, breaking news emails from FOX6 News
The couple's apartment was destroyed in the blaze, with the fire exposing the ceiling and walls, according to MFD. The fire was contained to two units, which were deemed uninhabitable. Residents in other portions of the building were allowed to return. The property owner said all 37 units were occupied at the time of the fire and investigators noted the smoke alarm was active.
The American Red Cross Wisconsin is assisting at least three people displaced by the fire.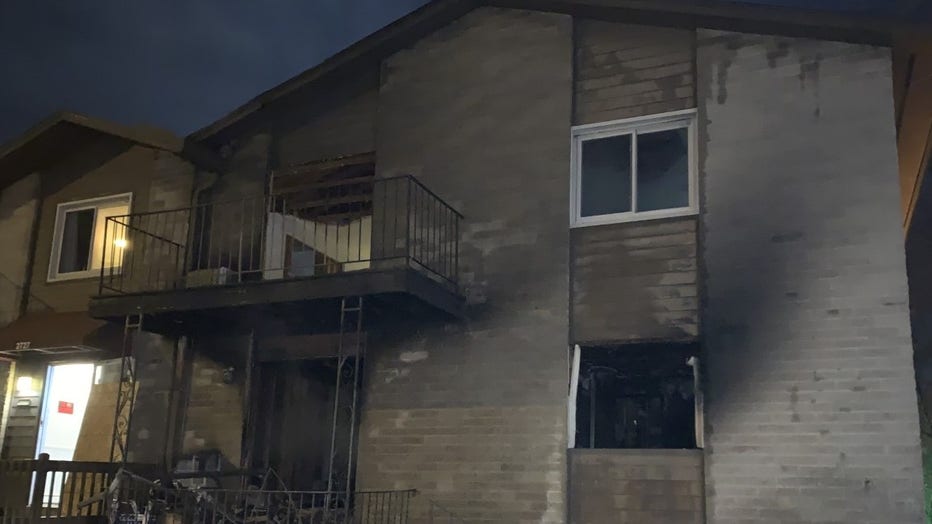 Milwaukee Police and Fire Departments say the exact cause of the fire is still under investigation. Police ask anyone with information, or who may have been a witness to the incident is urged to contact Milwaukee Police.
According to a medical examiner's report, it appears the source of the fire began in the couple's unit – possibly from a space heater or air purifier in the living room – that had "hoarder-like conditions" and a "significant amount of combustibles in the residence".
Red Cross urges safety
Since November 20 through the first day of winter, Red Cross Wisconsin says it has helped 104 people displaced by 20 residential fires in Milwaukee – alone. Statewide and in Michigan's western Upper Peninsula, more than 320 people were affected by more than 70 home fires.
"While it has not been as cold or as bad as maybe we've anticipated, or prepared for, we're ready for whatever the winter weather brings. Because we know that's coming around the corner," said Red Cross Wisconsin Communications Director Justin Kern.
FREE DOWNLOAD: Get breaking news alerts in the FOX6 News app for iOS or Android
Red Cross Wisconsin urges those who may be using alternative heating sources, like space heaters, to take caution when operating them.
"With the space heaters, especially want to make sure you have a more modern space heater. Some of the older ones are where we see some of the challenges," Kern said. "You want to keep that three feet space — that buffer — around space heaters as much as you can when you're using them. You want to stay awake, be awake."
Keep children and pets clear of the devices. Do not use candles or appliances not fitted for providing heating. And if you need help with rental or utility payment assistance, contact your local agency for help.
"There are a lot of resources to help you stay warm throughout the winter season here."