126 pounds of meth found in semi carrying Starbucks products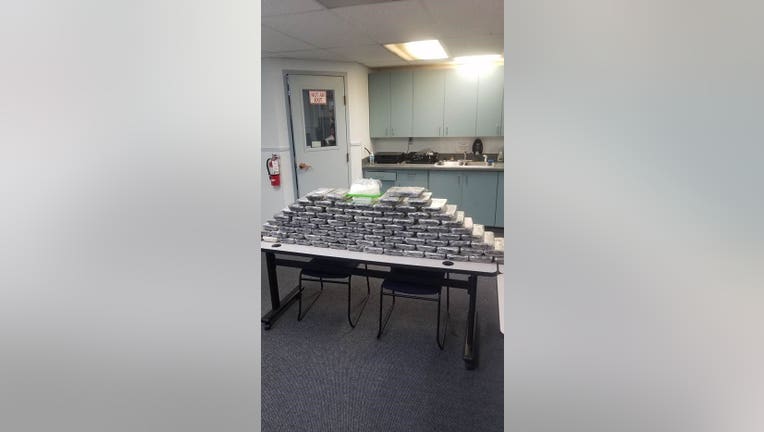 article


CENTRALIA, Wash. -- Officers have seized 126 pounds of methamphetamine from a semi that was hauling Starbucks products between California and Spokane, Wash., the Centralia Police Department said Friday.

The driver and passenger in the 1996 Freightliner tractor and refrigerated trailer began acting suspiciously during a traffic stop on Thursday, police said, prompting the officer to request a narcotics-sniffing K-9.

The dog alerted officers to the presence of drugs in the truck's cab, police said, and a search of the sleeper berth revealed 40 bundles of meth, weighing a total of 126 pounds, hidden in a television box. Also found were 2.4 pounds of suspected heroin, several thousand Oxycodone pills and a few grams of cocaine, police said.

The driver of the truck, a 22-year-old man from Mexicali, Mexico; and his passenger, a 62-year-old man from Fontana, Calif.; were booked into the Lewis County Jail on drug charges. The truck had California license plates.

"No contraband was found in the trailer and none of the food product in the trailer was exposed or compromised," police said in a news release, adding that the load was transferred to another truck and continued on its way.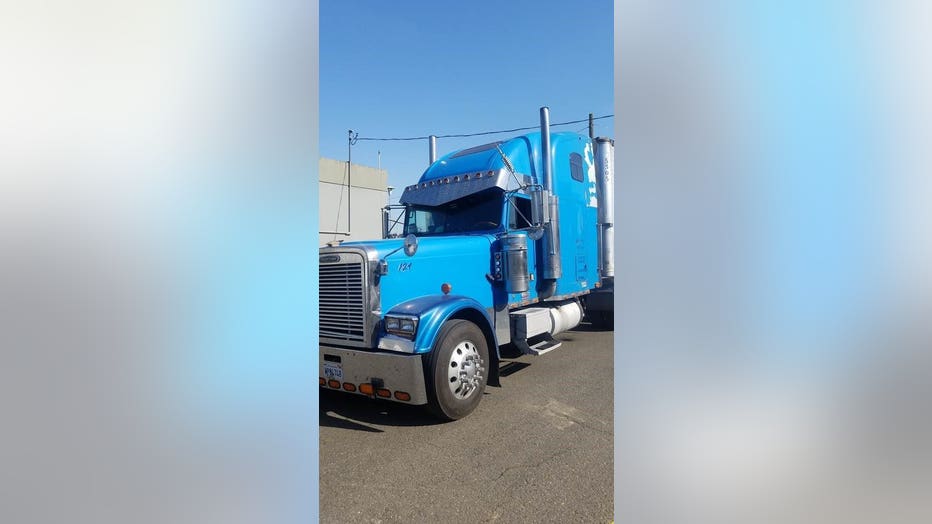 The semi that was carrying 126 pounds of meth, police said.(Photo: Centralia Police Dept.)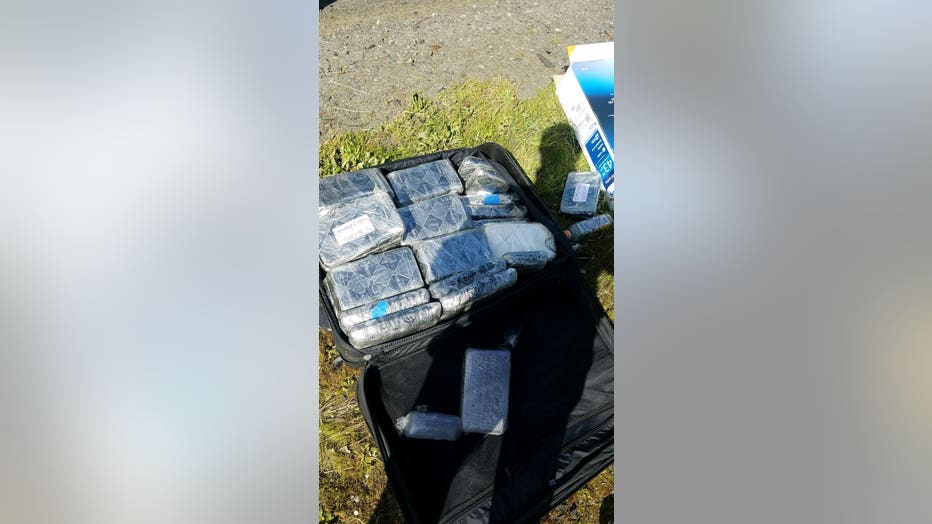 Bundles of meth found in a TV box in the cab of a semi headed for Spokane.(Photo: Centralia Police Dept.)