11-year-old ends relationship with ultimate break-up burn, tweet goes viral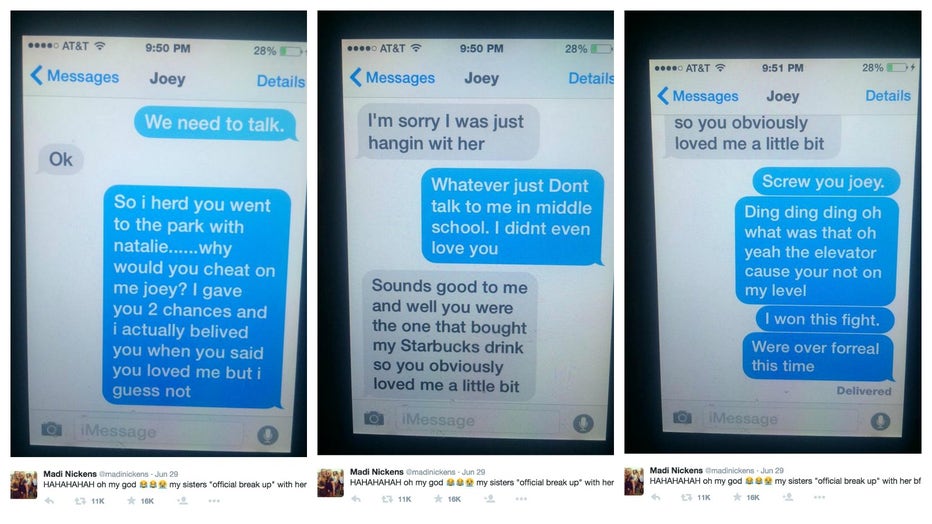 MILWAUKEE -- A screenshot of the breakup text to end all breakup texts has gone viral.

The screenshot purportedly shows what an 11-year-old texted her boyfriend after finding out her boyfriend, Joey, went to the park with Natalie.

Madi Nickens tweeted out screenshots of her sister's conversation where the girl called out Joey for cheating. The 11-year-old apparently gave him two chances already, and wrote, "Don't talk to me in middle school. I didn't even love you."

Joey mentioned the one time she bought him Starbucks, and said she clearly loved him a little. She replied with, "Ding ding ding oh what was that? oh yeah the elevator cause you're not on my level. I won this fight. Were over forreal this time."

The tweet has been retweeted over 10,000 times and favorited over 16,000 times in less than 48 hours.