100 Wisconsin National Guard soldiers deploying to Afghanistan
SUPERIOR (AP) — Family, friends and dignitaries will gather at a middle school in Superior to mark the deployment of about 100 Wisconsin National Guard soldiers to Afghanistan.

The 950th Engineer Company, which is headquartered in Superior, will deploy to eastern Afghanistan to clear roads and supply routes of improvised explosive devices. The military says the company's operations are critical to U.S. efforts to move troops and equipment out of Afghanistan.

The upcoming deployment will be the unit's first deployment to Afghanistan. It deployed previously to Iraq in 2003 and 2010. The unit will first head to Fort Bliss, Texas, for several weeks of pre-mobilization training before deploying.

The send-off ceremony will be held at 2 p.m. Wednesday at Superior Middle School.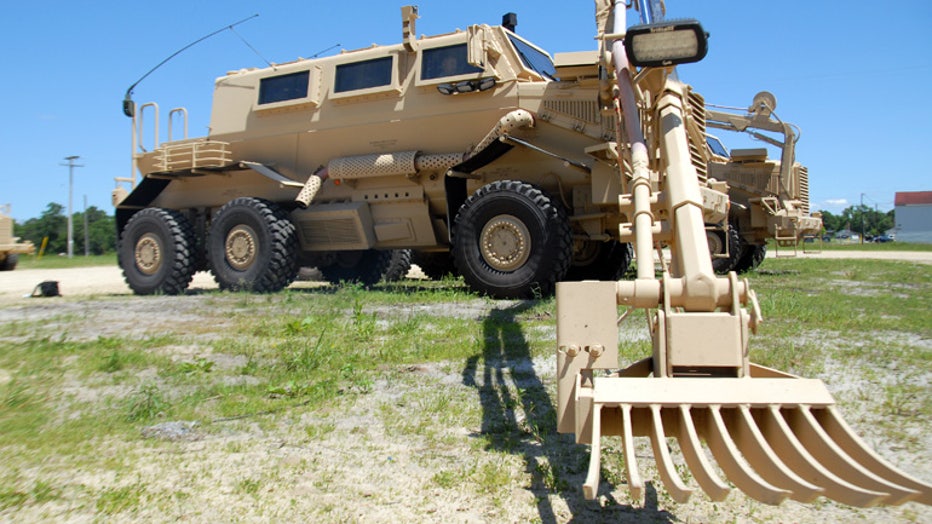 A Soldier demonstrates from the Superior, Wis.-based 950th Engineer Company demonstrates the capabilities of the Buffalo mine resistant ambush protected vehicle during a training exercise at Fort McCoy, Wis. The unit will deploy to Afghanistan this f