10-year-old Hortonville student dies in 3-vehicle wreck involving school bus
HORTONVILLE -- A 10-year-old Hortonville elementary school student died in a three-vehicle crash, according to FOX11Online.com. The wreck happened around 8 a.m. on Thursday, May 9.

The preliminary investigation suggests a passenger car was traveling westbound on State Highway 15 west of County Highway JJ. Traffic in front of the passenger car slowed to a stop as a non-contact vehicle was turning left. The passenger car was unable to stop fast enough, made an evasive maneuver to the left, and struck the left rear corner of a pickup truck. After hitting the pickup truck, the passenger car traveled westbound in the eastbound lane and hit a school bus head-on.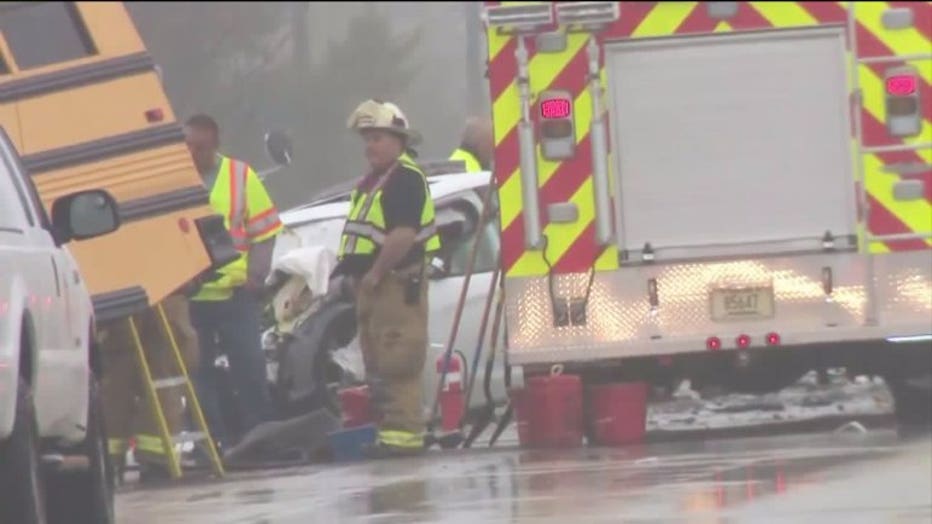 Fatal wreck involving school bus in Hortonville, Wis.


The crash between the school bus and passenger car severely injured the driver of the passenger car and fatally injured a 10-year-old passenger in the backseat.

The drivers of the school bus and passenger car were transported to the hospital to be treated for their injuries. The driver of the pickup truck was not injured.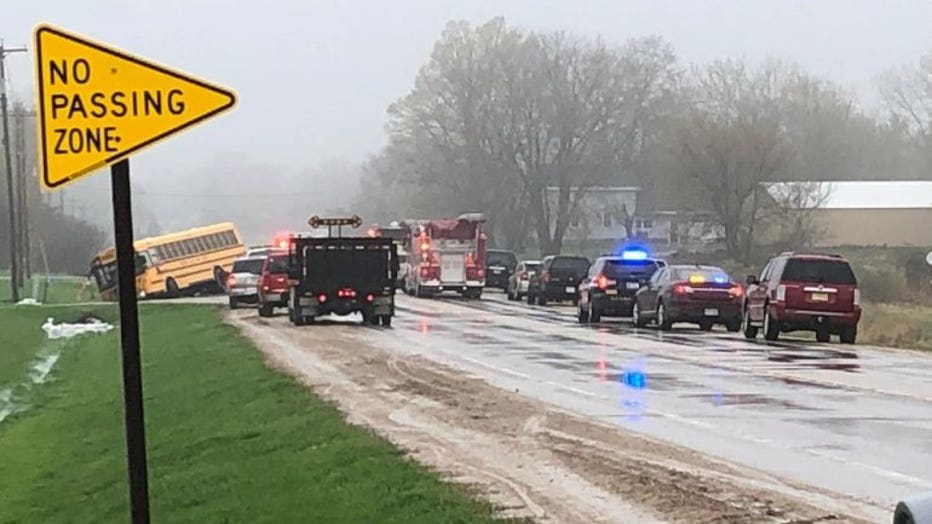 Hwy. 15 in Ellington is closed between Greendale Road and Hwy. JJ after a school bus and car collided, May 9, 2019. (Credit: WLUK)


Hortonville Schools say no children were on the school bus at the time of the crash. Counselors will be on hand for students and staff in the district.




Highway 15 in Ellington, near Hortonville, was closed between Greendale Road and Highway JJ.