10-year-old doesn't let diabetes slow her down on the racetrack


HUNTSVILLE, Ala. – 10-year-old Taylor Corum lives life in the fast lane racing in the Huntsville Quarter Midget Association.

Taylor's father Shane Corum grew up with the sport and decided to introduce it to his daughter at a young age. Now, Taylor is one of the few girls who participates in the HQMA racing club, which is designed for kids ages 5-16.

"I love it," Shane told WHNT. "I told her the car doesn't know if it's a girl or a boy driving. Just go."

With two first place finishes in May, Taylor feels like she has something to prove out there on the track.

"Girls can do boy things," Taylor Corum says. "That we're both equal and we're both strong."

Her noticeable bright blue car is also spreading awareness for Type 1 diabetes. Taking a closer look, there is a blue and gray ribbon painted on the side next to the words "Diabetic Warrior".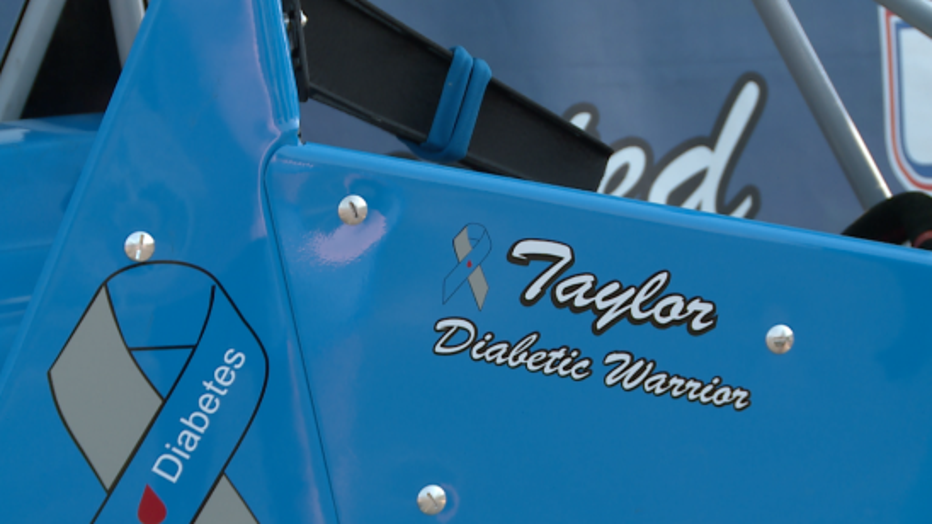 Taylor Corum's Quarter Midget car.


"A lot of people see a pink ribbon and that stands for cancer," Taylor shares. "But if you see a blue ribbon that stands for type 1 diabetes."

After being diagnosed with type 1 diabetes at 6-years-old Taylor makes sure not to let it get in the way of the sport she loves.

"Before she goes out we check her tires, check her gas, check her oil and check her sugar," says Shane. "If her sugar's low we give her juice. If it's high we give her insulin."

Taylor is inspired by NASCAR Xfinity Series driver Ryan Reed who also has type 1 diabetes, The two have actually met and spent time together down at Talladega.

"She walked up and she holds her phone up and that shows her blood sugar," Shane says with a smile. "He knew what that was and they compared their blood sugar numbers and talked about it."

Taylor says she believes one day she could be Reed's teammate. Until that day comes she plans to continue dominating at HQMA.