10 candidates running for governor take the stage at DPW State Convention


OSHKOSH -- State Democrats are meeting for the 2018 State Convention in Oshkosh this weekend, including all of the candidates running for governor. Ten candidates took to the stage Friday, June 1.

With such a large field vying to win the party's nomination for governor, candidates were held to a hard five-minute rule. The majority got cut off as party insiders try to pick a front-runner.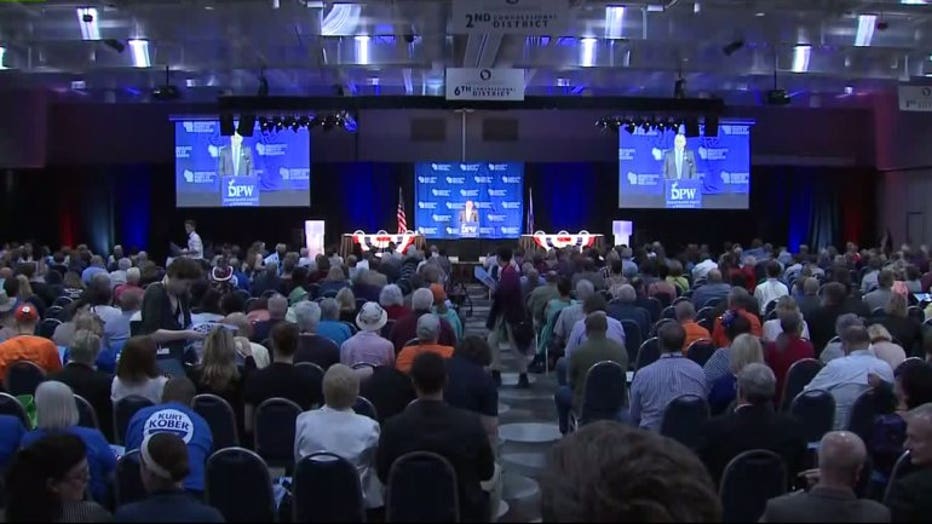 Democratic National Convention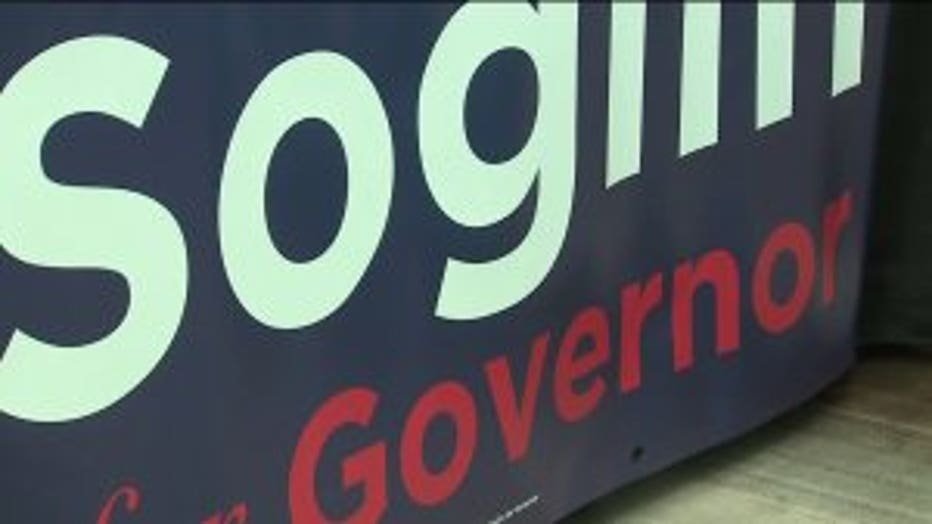 Outside the convention hall was a midway of Democratic staffers fighting to help their candidate break from a pack of a crowded primary that is parading one by one before 1,500 delegates at the Oshkosh Convention Center.

While the convention's official theme is "Believe in Wisconsin," for the candidates for governor -- it quickly became cut off microphones. The State Democratic Party stuck to a hard rule of five minutes for each candidate.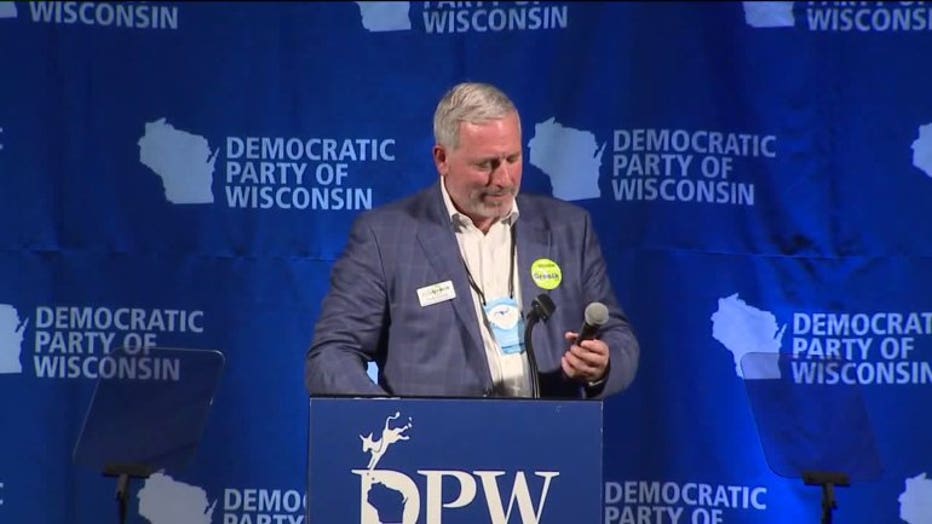 Down the street, Republicans are pouncing on the large field.

"When you have that many candidates you obviously got a party that has countless factions," said Lt. Governor Rebecca Kleefisch.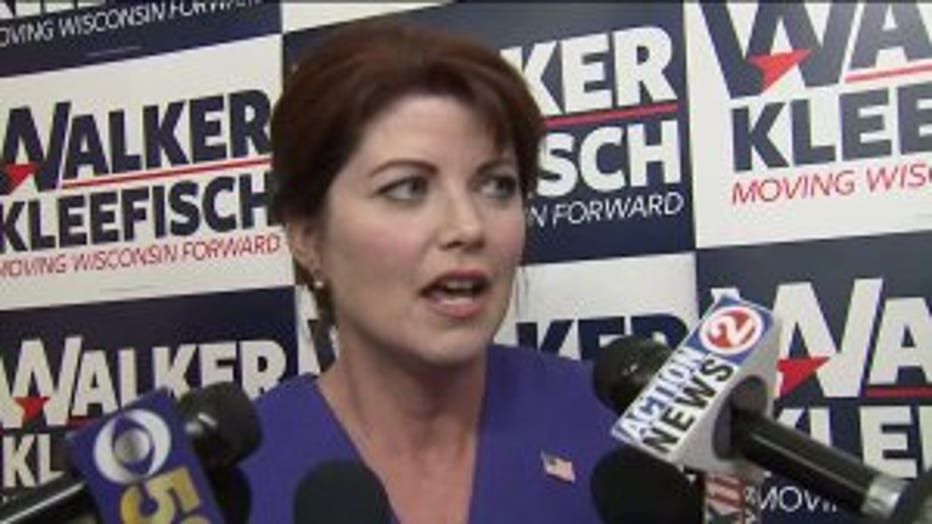 Lt. Governor Rebecca Kleefisch says the large Democratic primary field is an advantage for Republicans.

"I don't know how they come out of that convention galvanized behind one candidate," Kleefisch said. "You got ten people going around the state talking about Democratic values. It spreads our message."

Delegates don't agree, saying whoever wins the primary they will support.

"What I want to do this week is narrow it down for myself. To three, four maybe, and from there narrow it down to one," said Larry Hurldery, from Green Lake.

Not everyone was held to the five-minute rule; U.S. Senator Tammy Baldwin got about 15 minutes on the stage.




The convention continues Saturday, June 2.

The primary is Aug. 14 with the general election on Nov. 6. Here's a look at who filed:

___

GOVERNOR

Walker faces a token primary opponent while there are 10 Democrats running to take him on. They are state Sen. Kathleen Vinehout, of Alma; state schools Superintendent Tony Evers; political activist Mike McCabe; former state party leader Matt Flynn; businessmen Andy Gronik and Josh Pade; state Rep. Dana Wachs, of Eau Claire; former state Rep. Kelda Helen Roys, of Madison; state fire fighter union leader Mahlon Mitchell; and Madison Mayor Paul Soglin. Four third party candidates filed.

___

LT. GOVERNOR

Incumbent Republican Rebecca Kleefisch will run with Walker. Two Democrats, former state Rep. Mandela Barnes, of Milwaukee, and businessman Kurt Kober, of Sheboygan, are running. There are three third-party candidates.

___

ATTORNEY GENERAL

Schimel faces Democratic challenger Josh Kaul. There's one third-party candidate.

___

SECRETARY OF STATE

Republicans Jay Schroeder and Spencer Zimmerman will face each other in a primary for a position that has almost no power. Democrat Arvina Martin, a Madison city council member, is challenging incumbent Doug La Follette in another primary. There's one third-party candidate.

___

STATE TREASURER

Incumbent Republican Matt Adamczyk has decided to seek a seat in the state Assembly rather than run again, leaving the field wide open. Three Democrats — former Treasurer Dawn Marie Sass, Cynthia Kaump and Sarah Godlewski — are running.

Republicans Travis Hartwig and Jill Millies are running along with one third-party candidate.

___

U.S. SENATE

Republican state Sen. Leah Vukmir and former U.S. Marine Kevin Nicholson are running for the Republican nomination to face Baldwin. Three other lesser-known Republicans also filed.

___

1st CONGRESSIONAL DISTRICT

House Speaker Paul Ryan announced earlier this year he won't seek re-election, opening the door for a long list of hopefuls, including six Republicans and two Democrats. The Republicans are Kevin Steen, Bryan Steil, Nick Polce, Brad Boivin and Paul Nehlen, who ran against Ryan in 2016 and lost in the primary. Steil previously worked for Ryan as an aide and has a wide lead in fundraising and party support. Liberal protester Jeremy Ryan is also running as a Republican. The two Democratic candidates are union iron worker Randy Bryce and Janesville teacher and school board member Cathy Myers. Two third-party candidates filed.

___

2nd CONGRESSIONAL DISTRICT

Incumbent Democrat Mark Pocan is running unopposed.

___

3rd CONGRESSIONAL DISTRICT

Incumbent Democrat Ron Kind faces Republican Steve Toft.

___

4th CONGRESSIONAL DISTRICT

Incumbent Democratic Rep. Gwen Moore faces a primary challenge from former state Sen. Gary George. George, who was convicted of a felony in a kickback scheme in 2004, ran unsuccessfully against Moore in 2014 and 2016. Republicans Cindy Werner and Tim Rogers are also running and there is one third-party candidate.

___

5th CONGRESSIONAL DISTRICT

Republican Rep. James Sensenbrenner faced token opposition in the GOP primary. Tom Palzewicz is the only Democrat running.

___

6th CONGRESSIONAL DISTRICT

Republican incumbent Glenn Grothman faces Democrat Dan Kohl, the nephew of former U.S. Sen. Herb Kohl.

___

7th CONGRESSIONAL DISTRICT

Republican incumbent Sean Duffy will face either Brian Ewert or Margaret Engebretson, the two Democrats running. There is one third-party candidate.

___

8th CONGRESSIONAL DISTRICT

Republican Rep. Mike Gallagher will face Democrat Beau Liegeois.

___

This story has been updated to correct that three Democrats are running for state treasurer, not four.