1 dead, another hurt after semi strikes another on I-94 in Racine Co.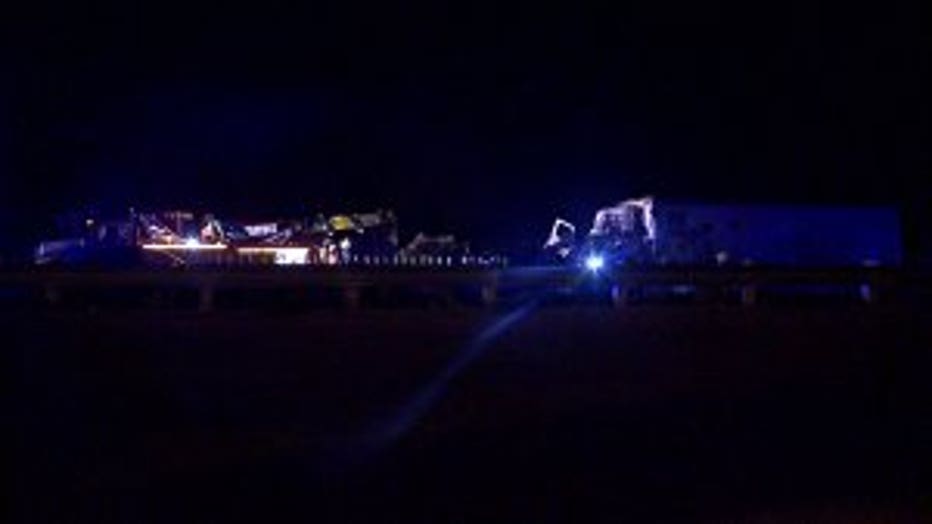 RACINE COUNTY -- A semi-truck driver was killed and another injured in a crash on I-41/94 near County KR in Racine County.  The interstate was closed for hours while officials responded to the crash which happened Thursday morning, Oct. 25.

According to the Racine County Sheriff's Office, authorities were called out to the area of I-41 near State Highway 11 -- just across from Apple Holler Orchard for reports of a crash around 3:30 a.m.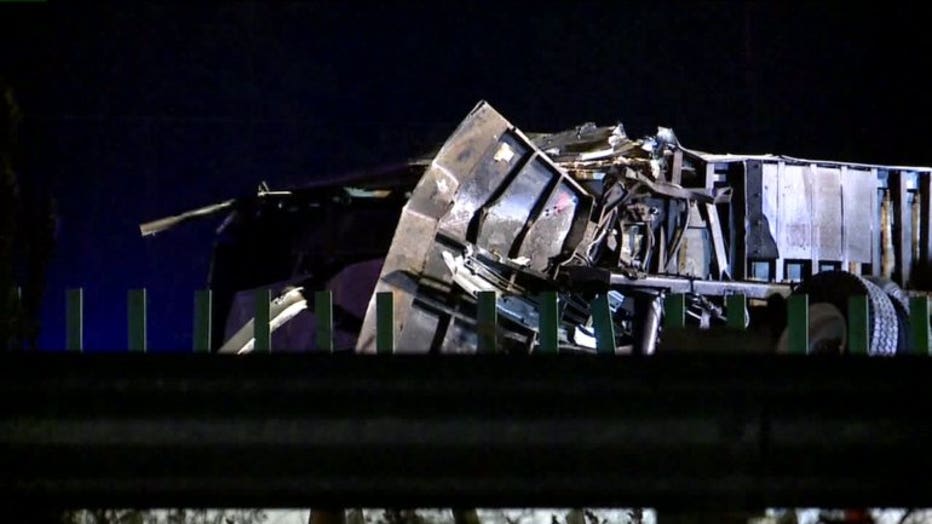 Upon arrival, deputies found an accident involving two semi trucks-- with one of the trucks on its side. The truck was blocking both lanes and up against the median wall.

The driver of one of the semis was found dead in the crushed cab of his truck. Investigators say the fist semi had pulled over, possibly to change a flat, when the other semi slammed into the back of it.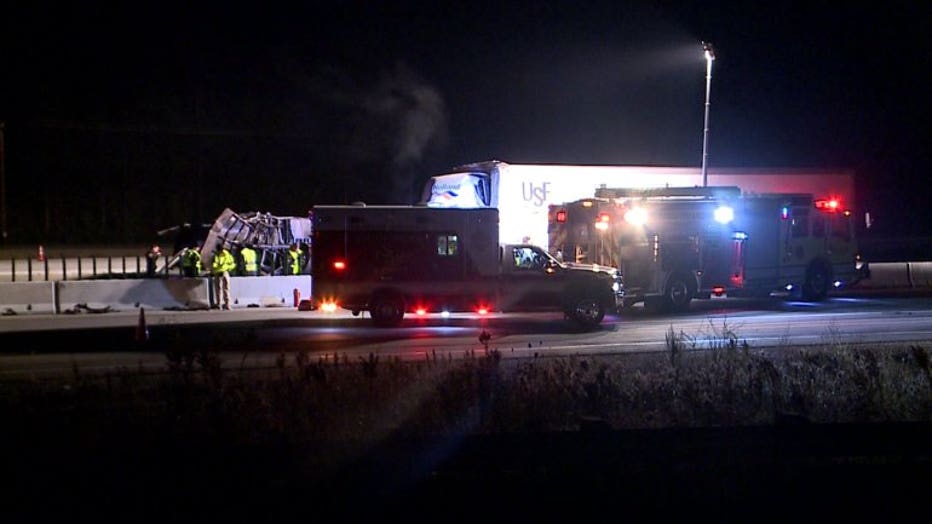 The driver of the striking semi died at the scene.

The driver of the stopped semi was transported to Ascension Racine.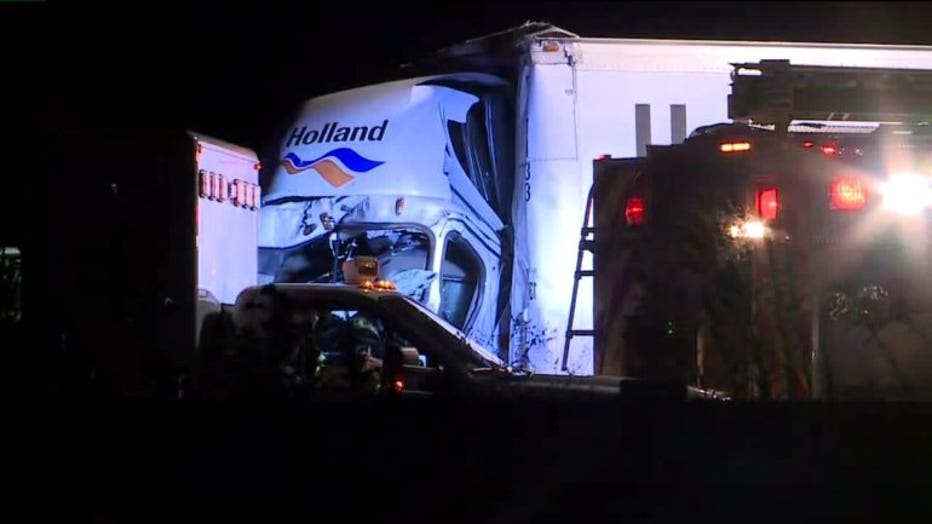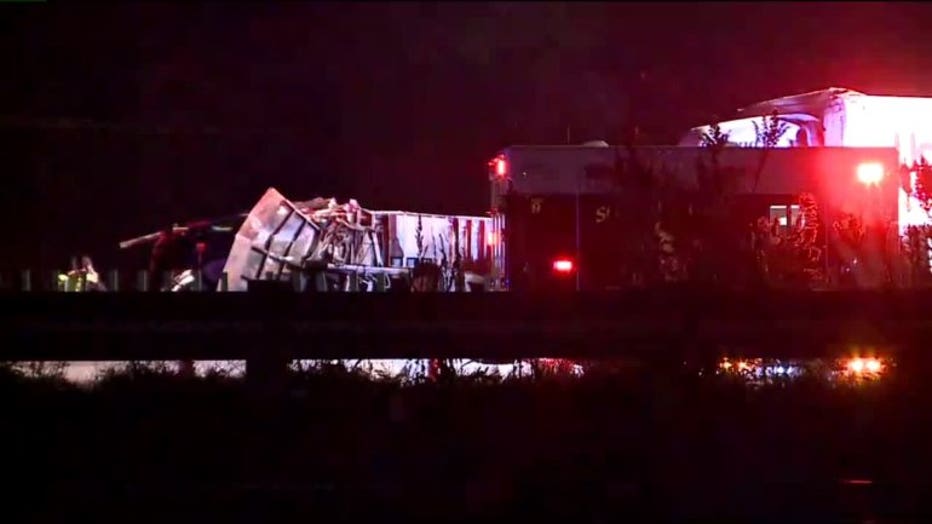 The crash shut down the freeway for close to six hours Thursday. The southbound lanes opened at 9 a.m., followed by the northbound lanes -- where the crash took place -- at 10:30 a.m.

The closure backed up traffic for hours and miles. Investigators had a hard time removing one of the semis because it had flipped on its side.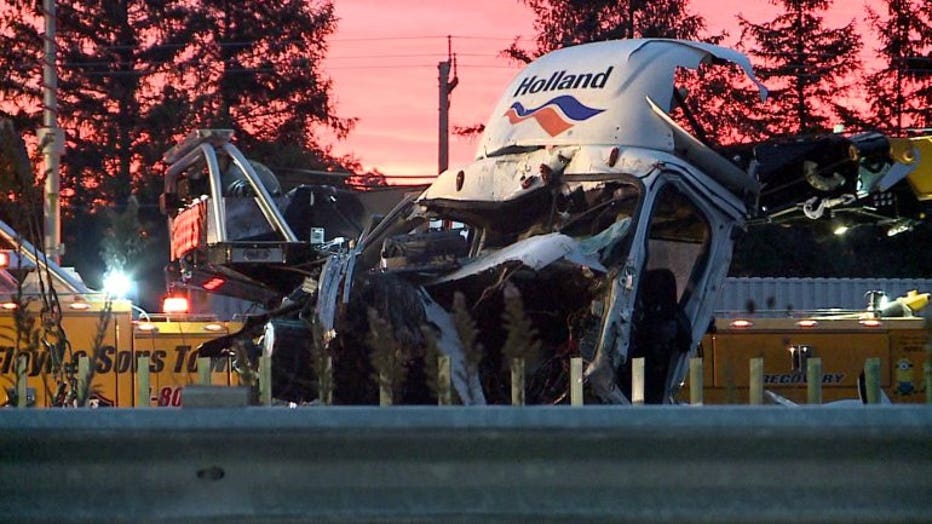 Deputies have not released the names of the drivers, or the companies they worked for. However, at the scene, the driver who died was in a Holland truck -- a Milwaukee-based company.