Milwaukee is getting strange at Hotel Madrid's Stranger Things Halloween Ball


MILWAUKEE -- Things are getting "strange" in Milwaukee! Sean Wille from Hotel Madrid whipped up some delicious dishes while talking about their upcoming event: "Stranger Things Halloween Ball" happening Saturday, October 28th at 8:00 p.m.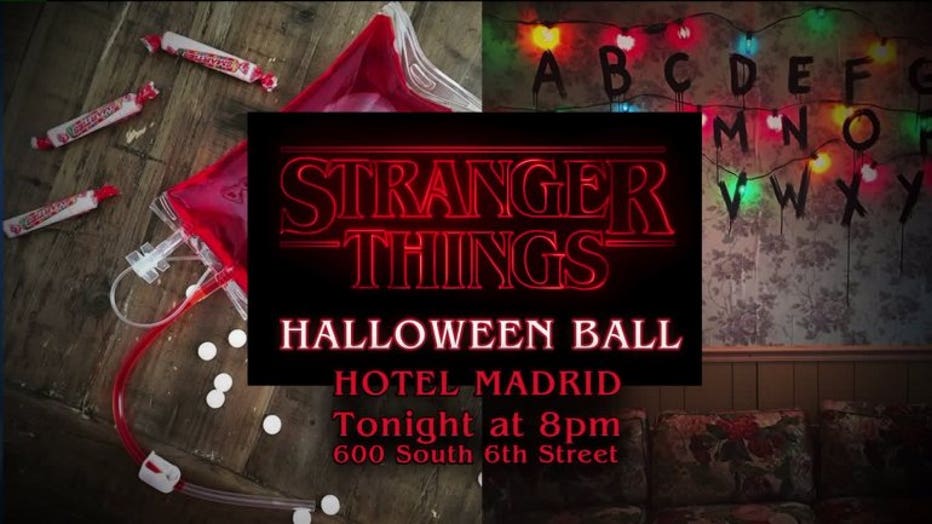 Stranger Things Halloween Ball at Hotel Madrid


The creations shown were:


About Stranger Things Halloween Ball (website)

Guests should follow the Stranger Things dress code. For the gentlemen, that means Chief Hopper, Dr. Brenner, and creepy brother Jonathan are welcomed. For the ladies, Eleven, Barb, and Joyce (with 1980's phone) are encouraged. Hotel Madrid will recreate the town of Hawkins, including: the high school auditorium, Palace Arcade, Emerald City Complex, the Byer's home, and of course the Upside Down. There will be Stranger Drinks and Stranger Food, including an Eggo Waffle food stall open all night long. The Stranger Things Halloween Ball includes DJs, live performances, and cash prizes for best costumes.  Remember, costumes of any kind are welcomed but dancing shoes are highly recommended . Tickets limited. Reservation essential.